Crunchy iceberg lettuce, bacon, tomato and blue cheese combine to create this twist on a classic steakhouse wedge salad.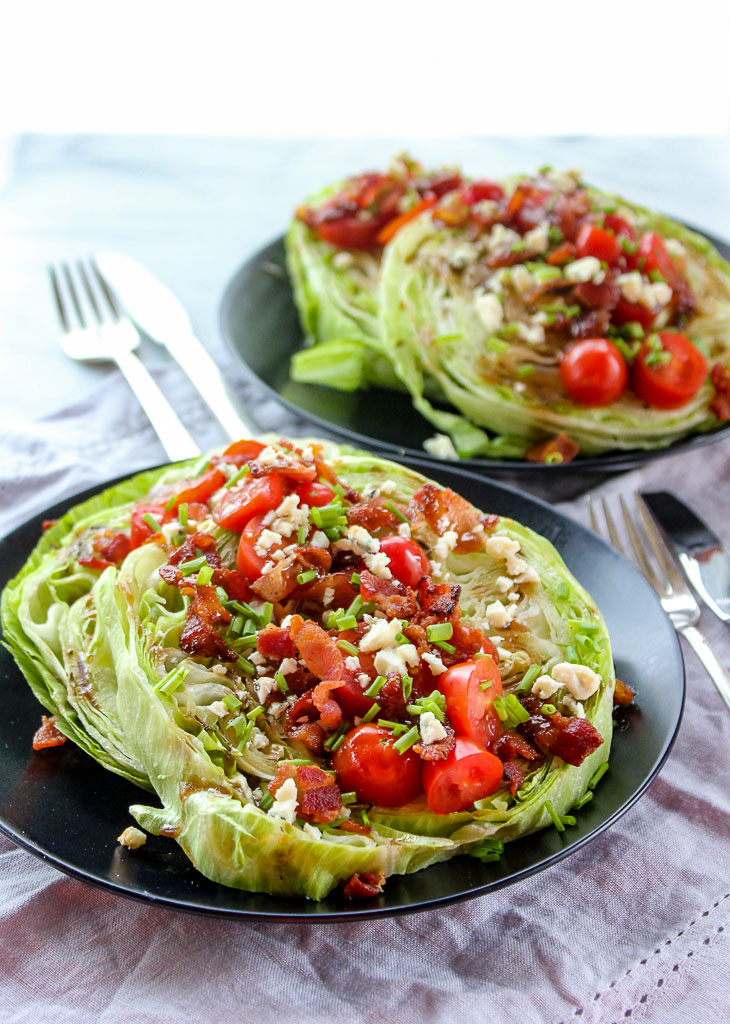 When I go to a steakhouse, I love to order the wedge salad. It's so simple, yet it packs a flavor punch.
The iceberg lettuce is crunchy and refreshing, the tomatoes are fresh and juicy and then you get a nice salty finish from the bacon and the blue cheese. Oh, so good.
I decided to take that classic salad and add a little twist to it with my own steakhouse wedge salad. First of all, instead of cutting the lettuce into wedges, I cut it into discs.
This gives you more surface area for the the dressing and all those delicious toppings. I saw this idea on Food Network's, The Kitchen and I thought it was genius.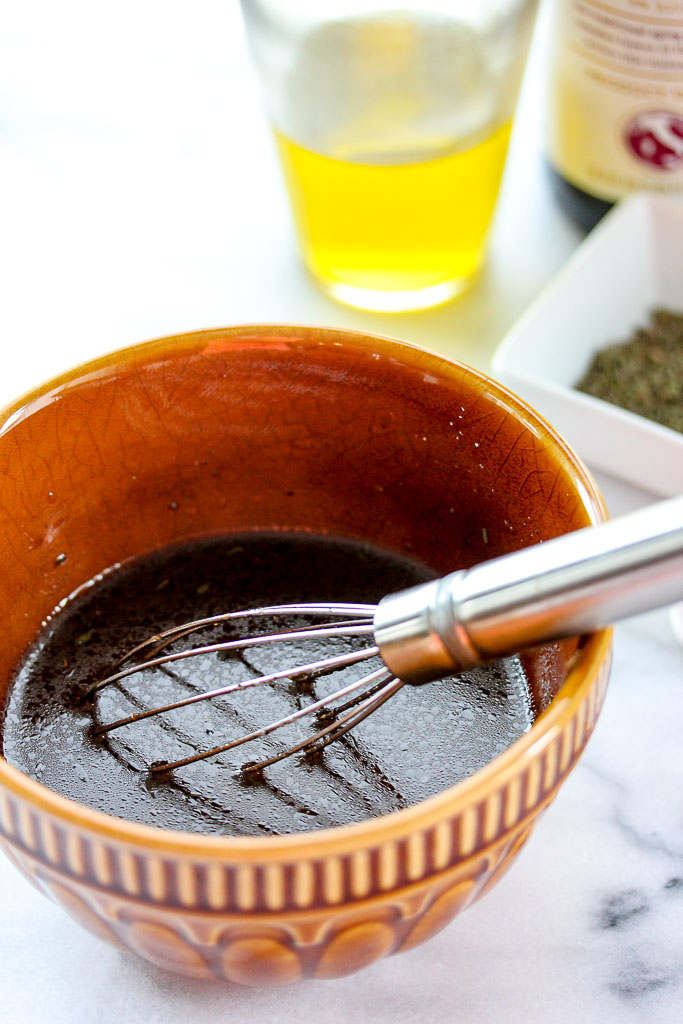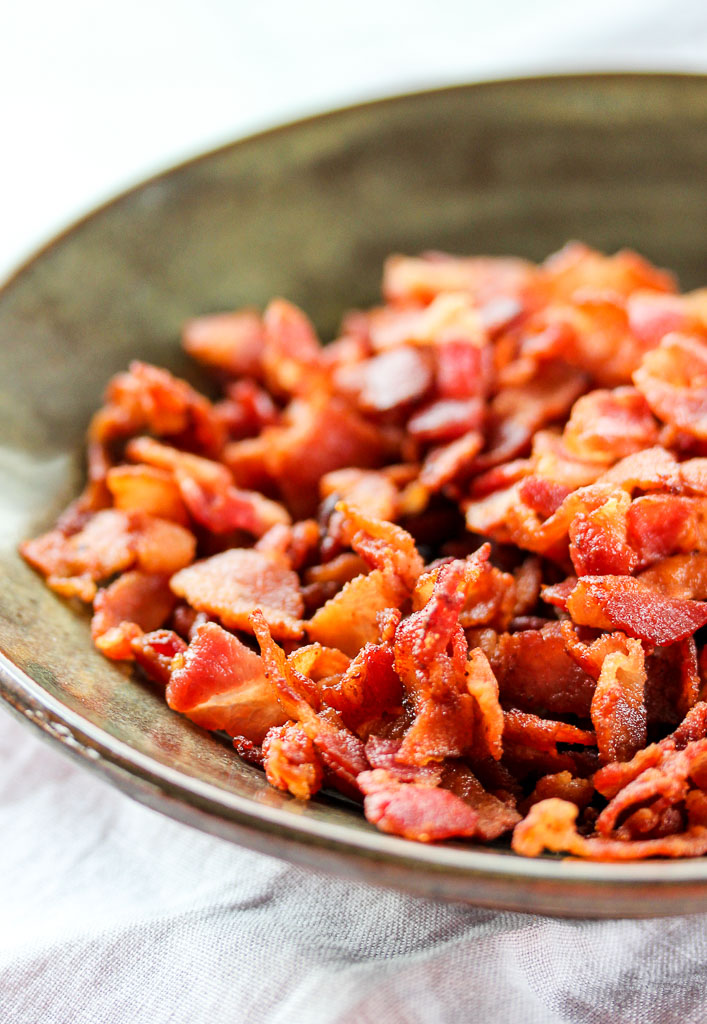 My other twist is the dressing. Traditionally a steakhouse wedge salad is dressed with blue cheese dressing.
Don't get me wrong, I love blue cheese dressing, but it tends to be really rich and it's not the healthiest choice for dressing.
I decided to top the salad with a quick and easy balsamic vinaigrette. It gives the salad a nice tanginess and keeps it from being too heavy.
You still get the salty creaminess from a generous sprinkle of blue cheese crumbles.
So why not make your own steakhouse wedge salad? It's easy enough to make for a weeknight dinner but would also be perfect for a dinner party or a date night dinner.
Just throw some steaks on the grill, warm up some crusty bread and you've got a delicious dinner that's sure to impress your guests or your sweetie!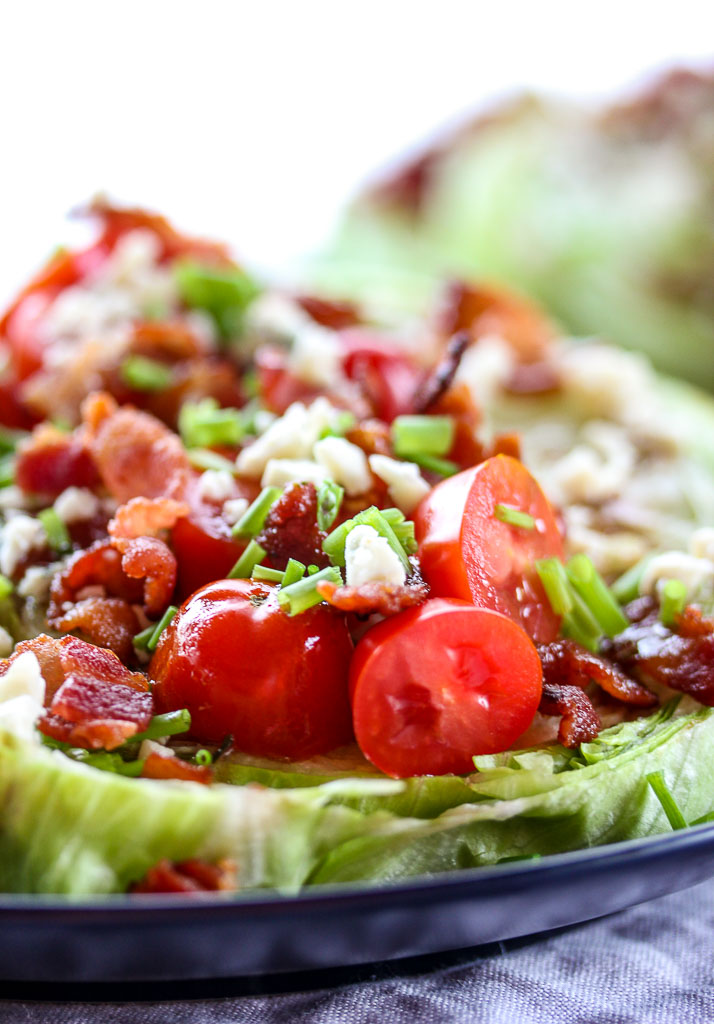 Yield: 4
Steakhouse Wedge Salad with a Twist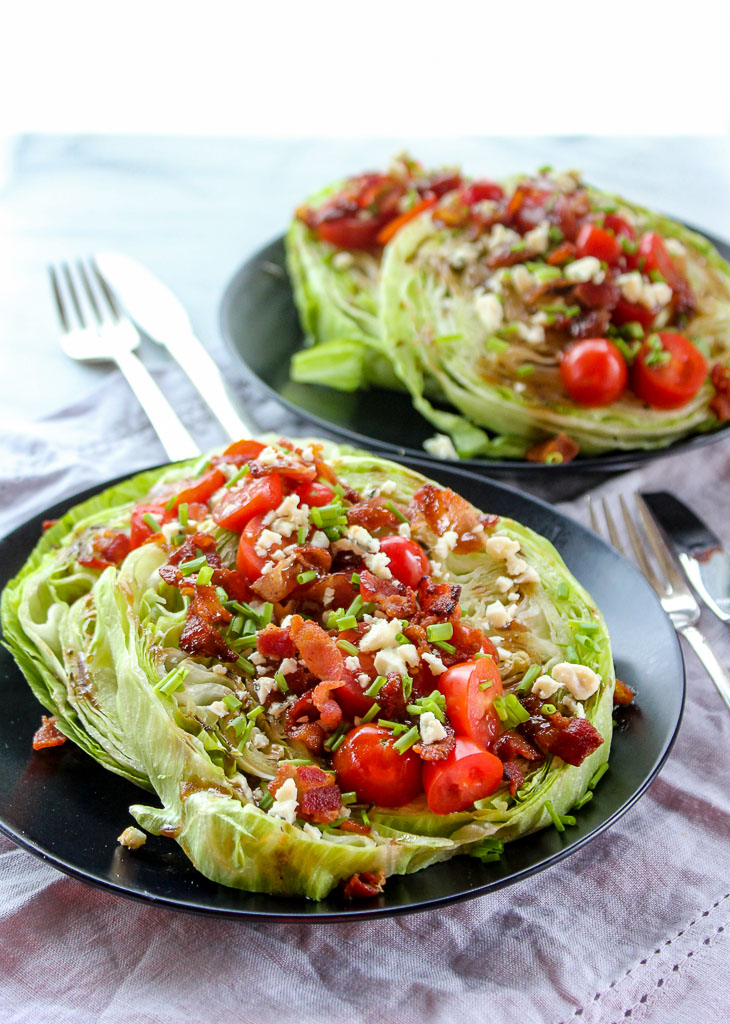 Crunchy iceberg lettuce, bacon, tomato and blue cheese combine to create this twist on a classic steakhouse wedge salad.

Prep Time 15 minutes

Cook Time 15 minutes

Total Time 30 minutes
Ingredients
1 clove garlic, grated
1 tbsp dijon mustard
1/4 cup balsamic vinegar
1/2 tsp dried thyme
1/2 tsp salt
1/2 tsp pepper
1/2 cup olive oil
4 slices bacon, thinly sliced crosswise
1 1/2 cups grape tomates, cut in half
2 tbsp fresh chives, chopped
2 heads iceberg lettuce
blue cheese crumbles
Instructions
In a small bowl, whisk together garlic, dijon, balsamic, thyme salt and pepper.
Slowly whisk in olive oil until mixture has emulsified. Set aside.
Cook bacon in a medium skillet over medium heat until crispy.
Remove from pan and drain on paper towels. Allow to cool.
Slice lettuce crosswise in to eight 1 inch discs.
Place 2 discs on each of 4 plates.
Top with tomatoes, bacon, and blue cheese.
Drizzle dressing over each salad and garnish with chives.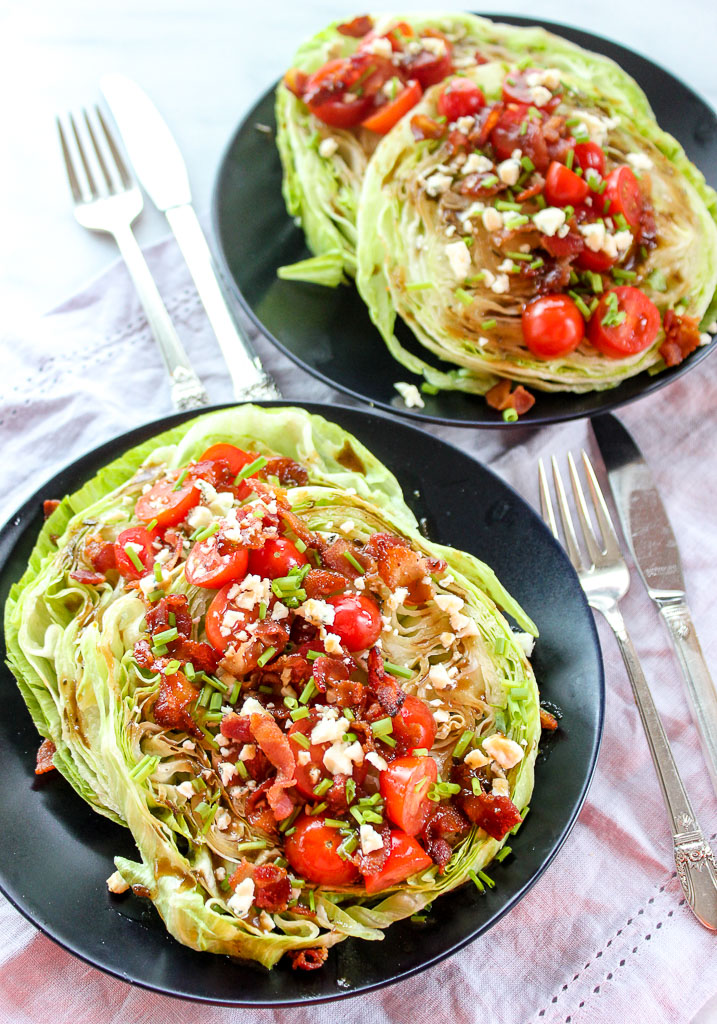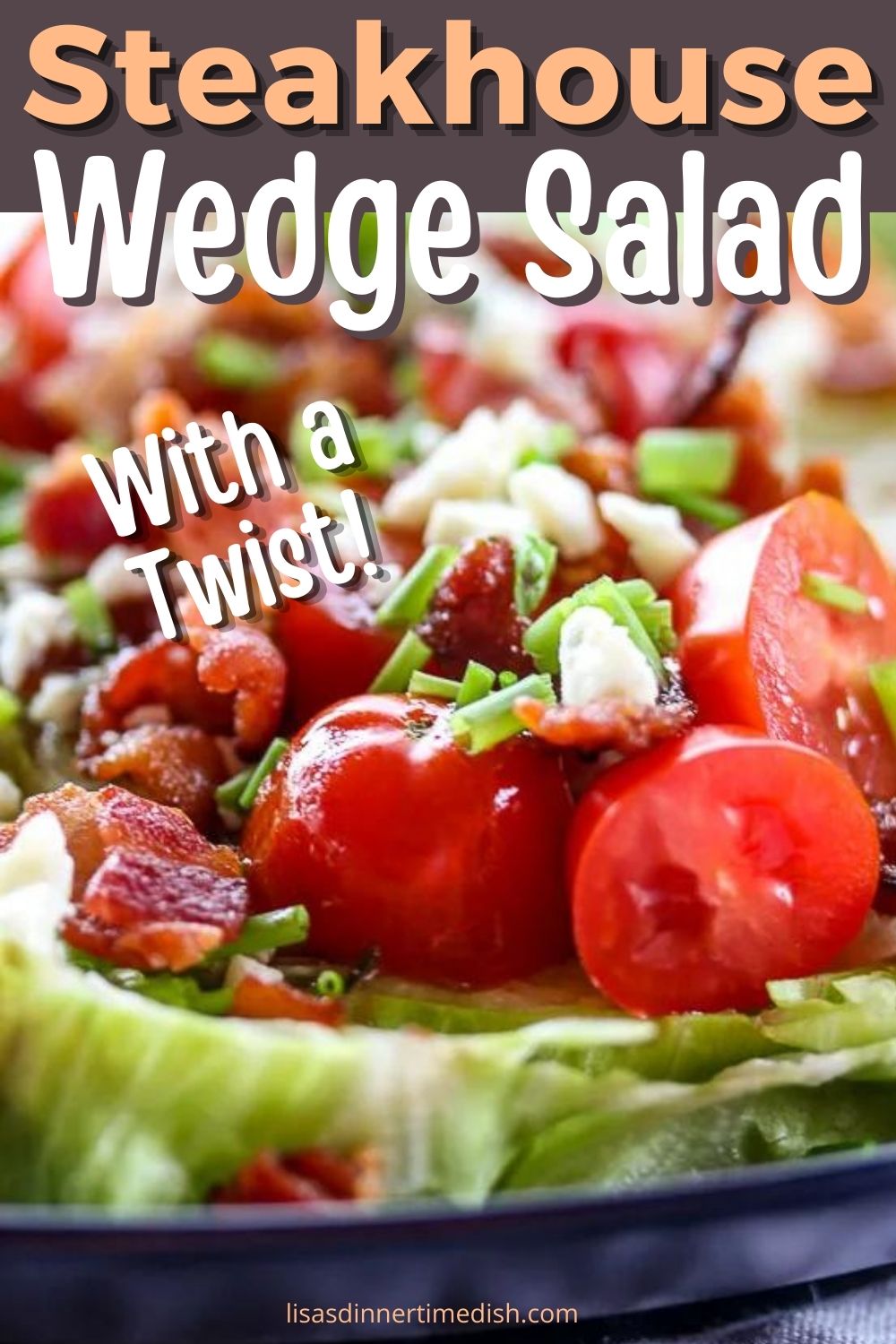 ENJOY!
Shared at: