When I find myself with leftovers, I often like to turn them into something a little different so we don't feel like we're eating the same exact thing again. Recently I had leftover meatballs and marina sauce and that's how these meatball sub sliders were born. These little sandwiches were so easy to make and they tasted amazing.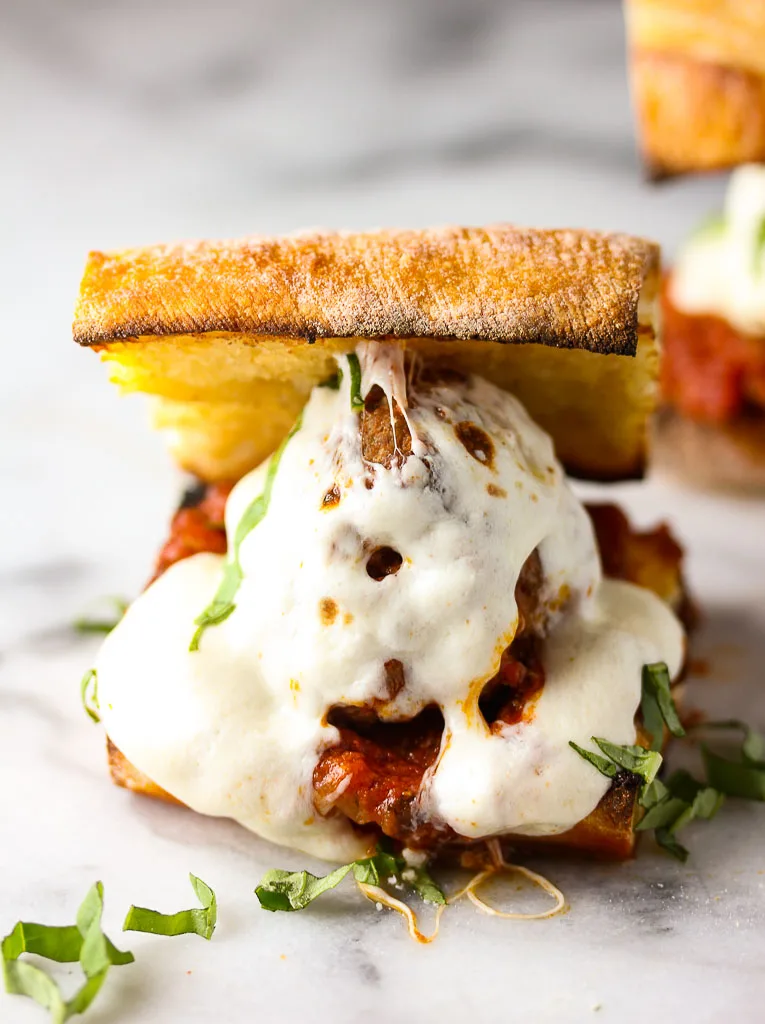 If you don't happen to have any leftover meatballs and marinara, you could use this recipe, which is the one I used for my meatballs and marinara this time. You could also make these easy baked meatballs and this slow cooker chunky marinara sauce.
As I said, these meatball sub sliders are really easy to make. They're really more of a method than a recipe. You take your ingredients, assemble the sandwiches and boom, you've got a delicious meal. What I think really makes these sandwiches special is the bread. After slathering the bread with a little butter, it goes under the broiler and then gets a garlicky finish with some cut garlic. DEE-LICIOUS!!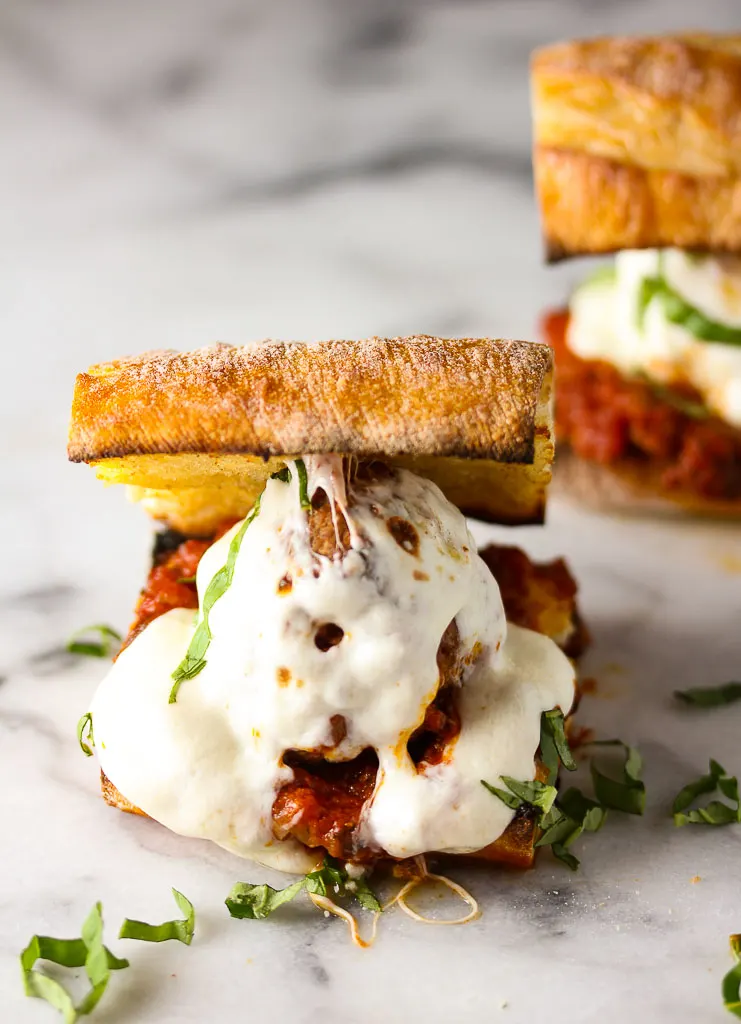 Meatball Sub Sliders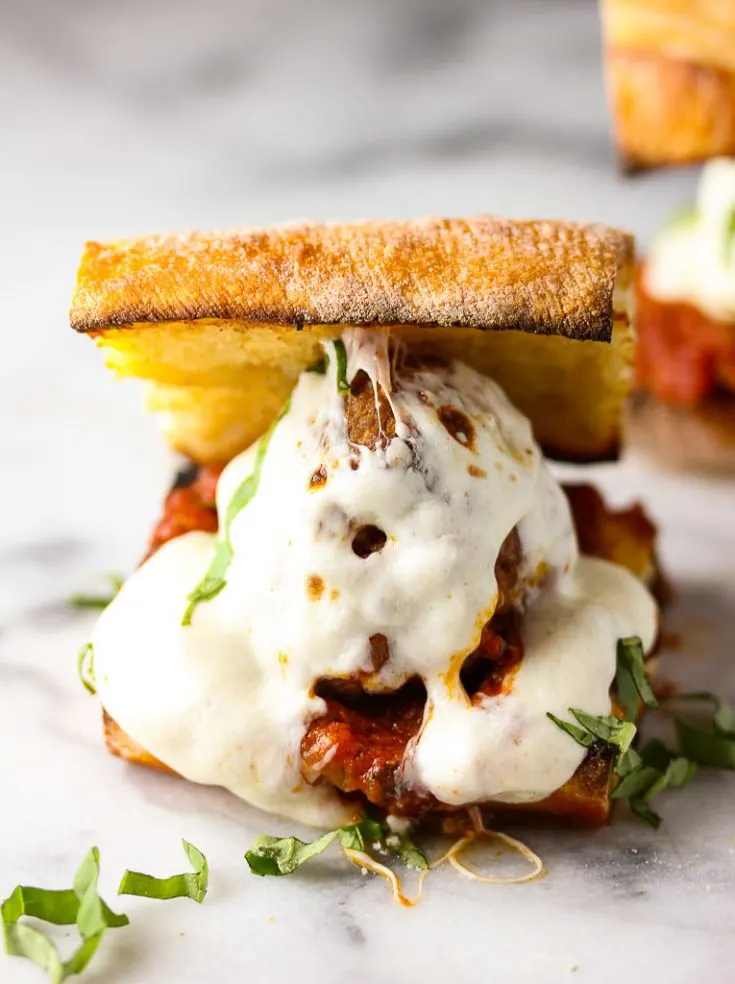 Ingredients
baguette
butter
garlic
marinara sauce, heated
meatballs, heated
fresh mozzarella, thinly sliced
fresh basil, chopped
Instructions
Preheat broiler.
Cut baguette crosswise into 3 inch pieces and then cut each piece in half lengthwise.
Spread butter on on cut sides of bread.
Peel garlic and cut in half.
Broil bread until toasted.
Rub toasted bread with cut side of garlic.
Toss meatballs in the marinara sauce.
Spread a couple tablespoons of marina on the bottom pieces of bread.
Top each piece of bread with a meatball.
Top each meatball with a slice of mozzarella.
Return sandwiches to the broiler, minus the top piece of bread.
Broil until cheese is melted.
Garnish with fresh basil and top with remaining pieces of bread.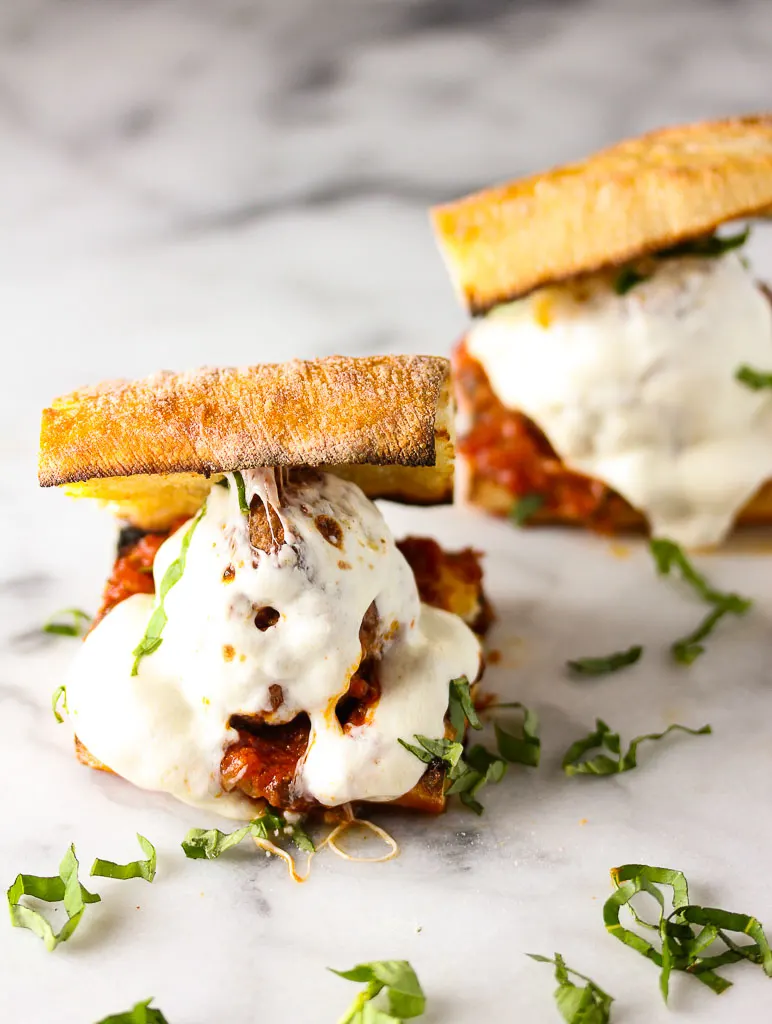 ENJOY!
Shared at: