I'm not gonna lie, this should probably be called a dessert, but by calling it a "quick bread", it's perfectly acceptable to eat for breakfast or have as a snack, right? So let's stick with quick bread and a delicious quick bread it is! The bread is moist and chocolaty and when you spread some of the chocolate butter on a slice, it becomes over the top good.
Besides being delicious, this is also easy to make. So why don't you make a loaf and you can decide for yourself whether it should be called dessert or quick bread!
Chocolate Chip Quick Bread with Chocolate Butter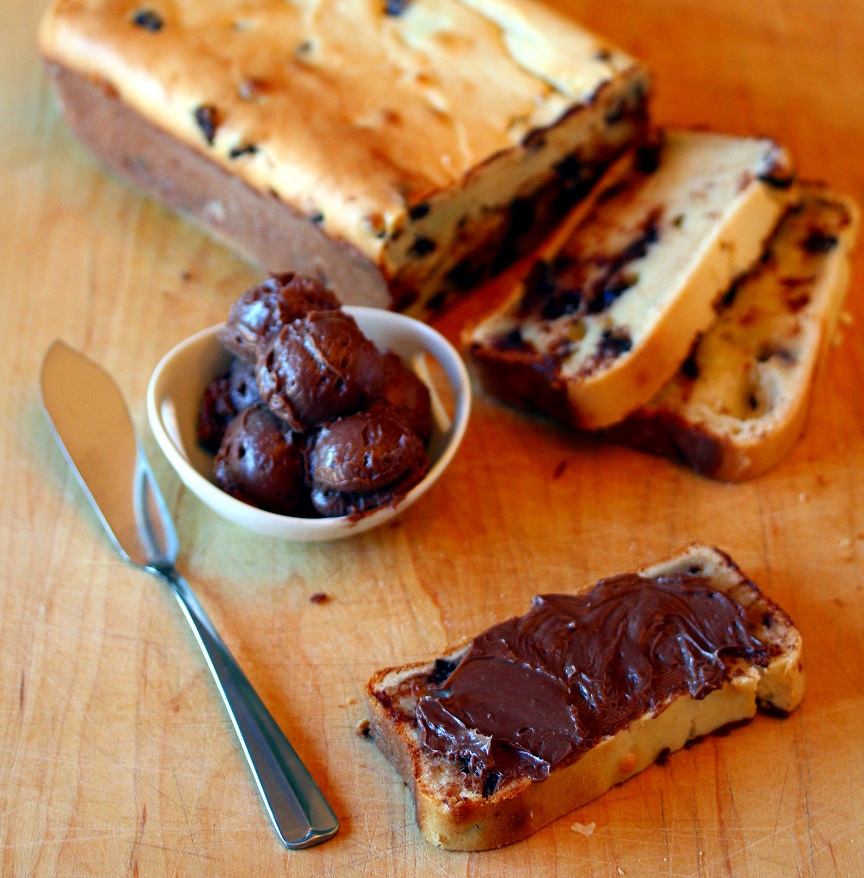 For bread:
2 cups flour
2 tsp baking powder
1/4 tsp salt
1 stick butter, softened
1/2 cup sugar
2 eggs
1 tsp vanilla
1 cup non-fat vanilla Greek yogurt
1/2 cup milk (I use 1%)
1 cup semi-sweet chocolate chips
For butter:
1 stick butter, softened
1/4 cup powdered sugar
2 tbsp cocoa powder
Preheat oven to 400 degrees.
Grease and flour a loaf pan.
Combine flour, baking powder and salt. Set aside.
In a small bowl, whisk together yogurt and milk. Set that aside, as well.
Cream butter and sugar together until light and fluffy.
Beat eggs in , one at a time. Add vanilla and beat in.
Alternately add flour mixture and yogurt mixture to mixing bowl, a little at a time, starting and ending with the flour mixture.
Stir in chocolate Chips.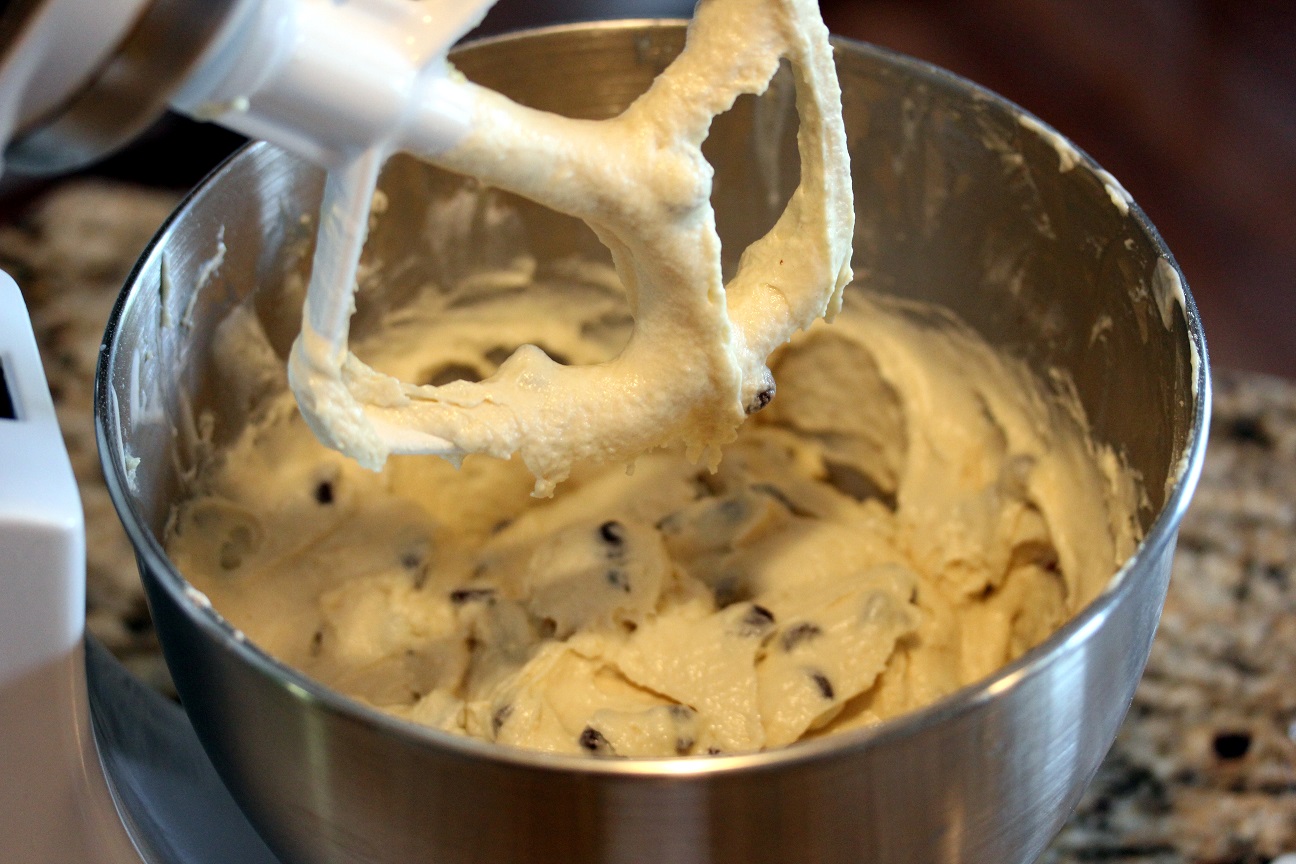 Pour batter into loaf pan.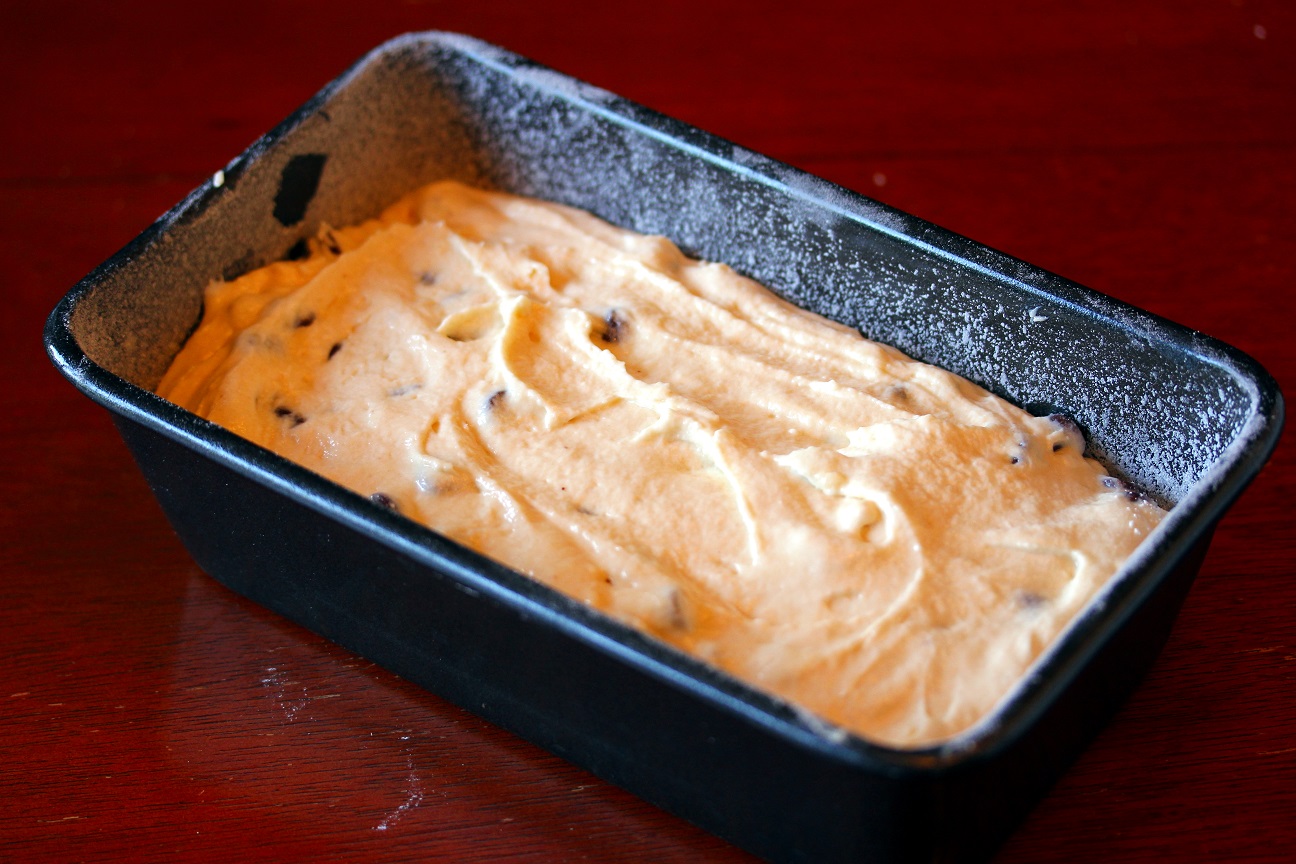 Bake for 10 minutes at 400 degrees. Reduce heat to 350 and bake for an additional 30-35 minutes, until a toothpick comes out clean and bread is pulling away from the edges of the pan.
Cool for 15 minutes in the pan. Remove from pan and cool completely on a rack.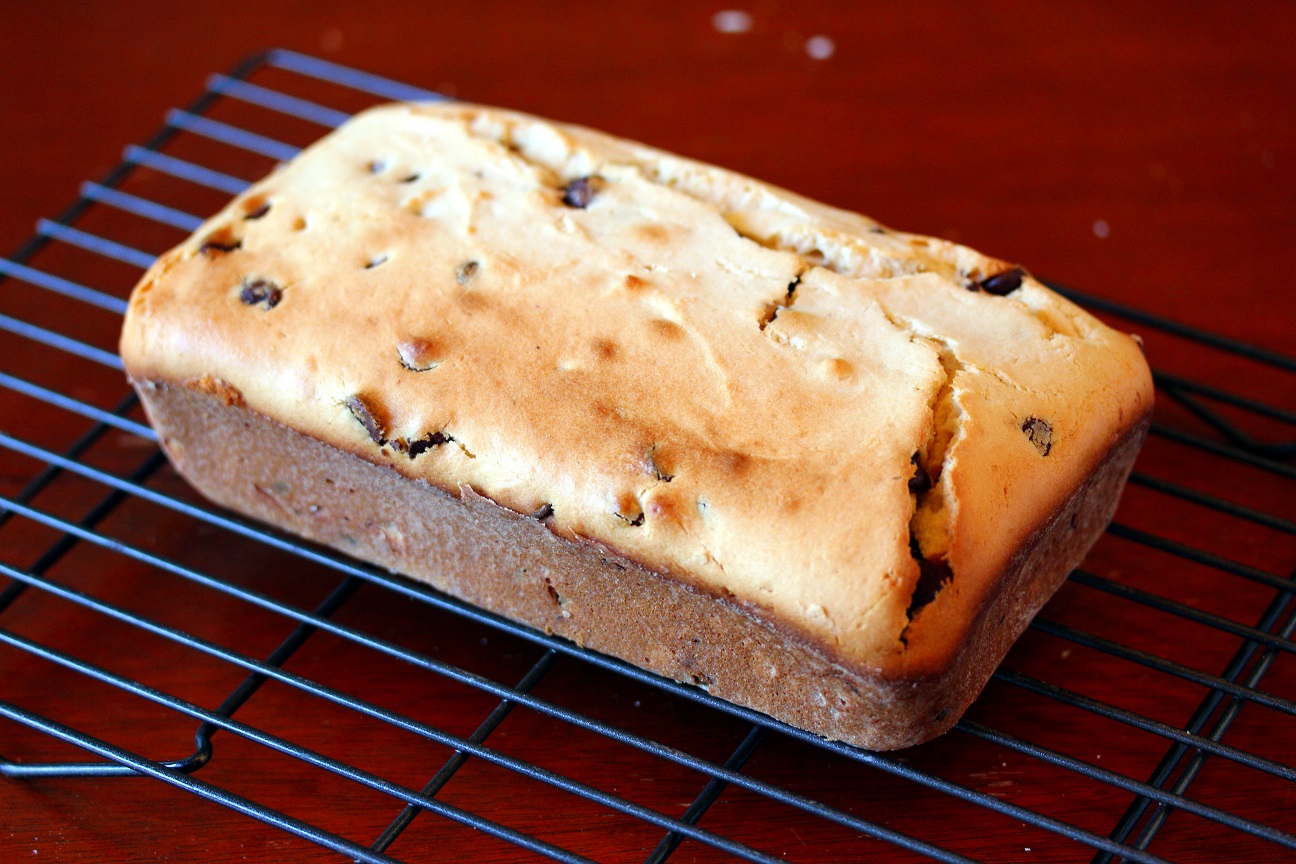 To make butter, beat powdered sugar and butter together.
Add cocoa powder and beat in.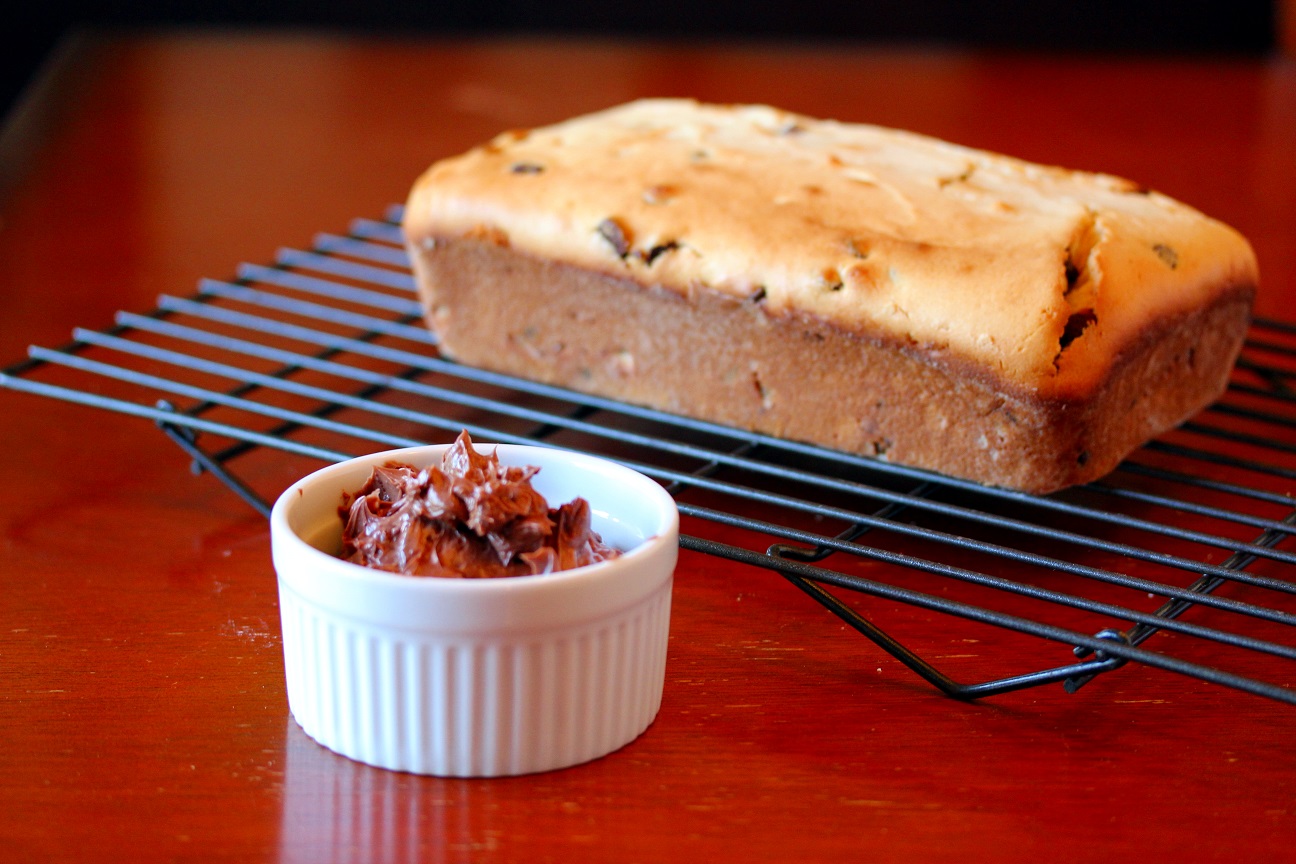 Spread butter onto bread slices.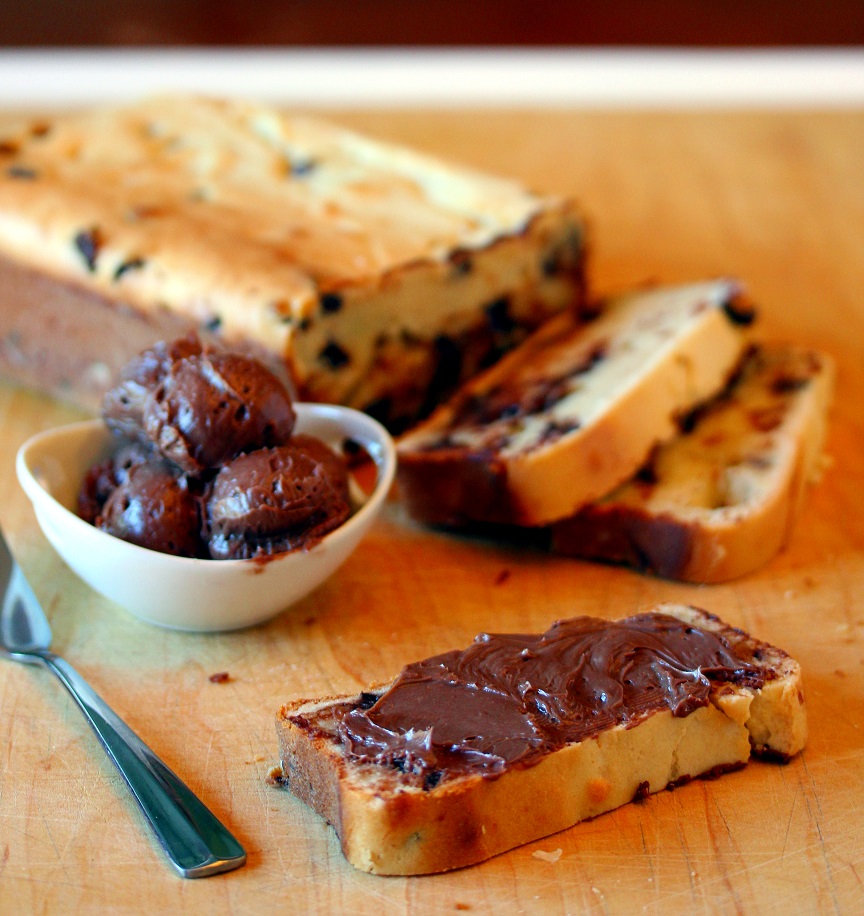 ENJOY!
Shared at these great blogs: