I have a serious weakness for fries. Actually, if I'm being honest, I have a serious weakness for potatoes in general, but French fries are probably my biggest weakness when it comes to potatoes. I do try to limit myself on how often I eat fries, though, because I know that anything that has been deep fried is not going to be the healthiest for me. That's where these baked rosemary parmesan fries come in.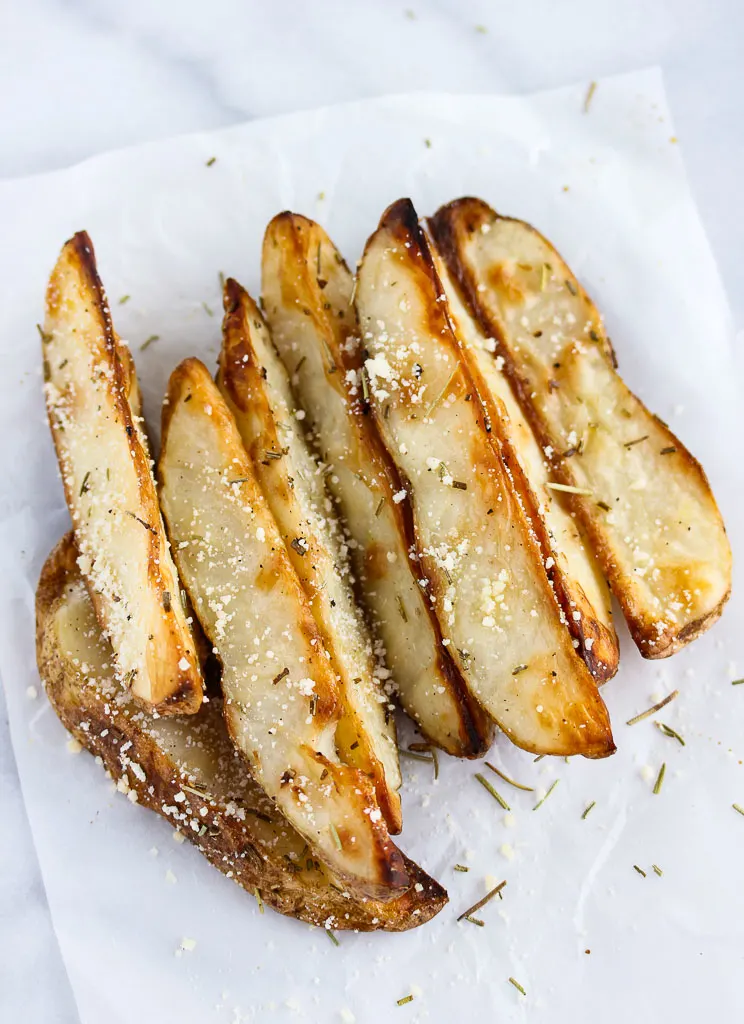 When a craving for fries hits me at home, I'm able to satisfy that craving in a healthier way by making my own fries and baking them rather than frying them.
I have found that if you bake fries at a very high temperature, they turn out perfectly crispy and you're able to use a fraction of the oil you'd use if you deep fried them.
It's a perfect way for me to satisfy my craving and not feel guilty about it.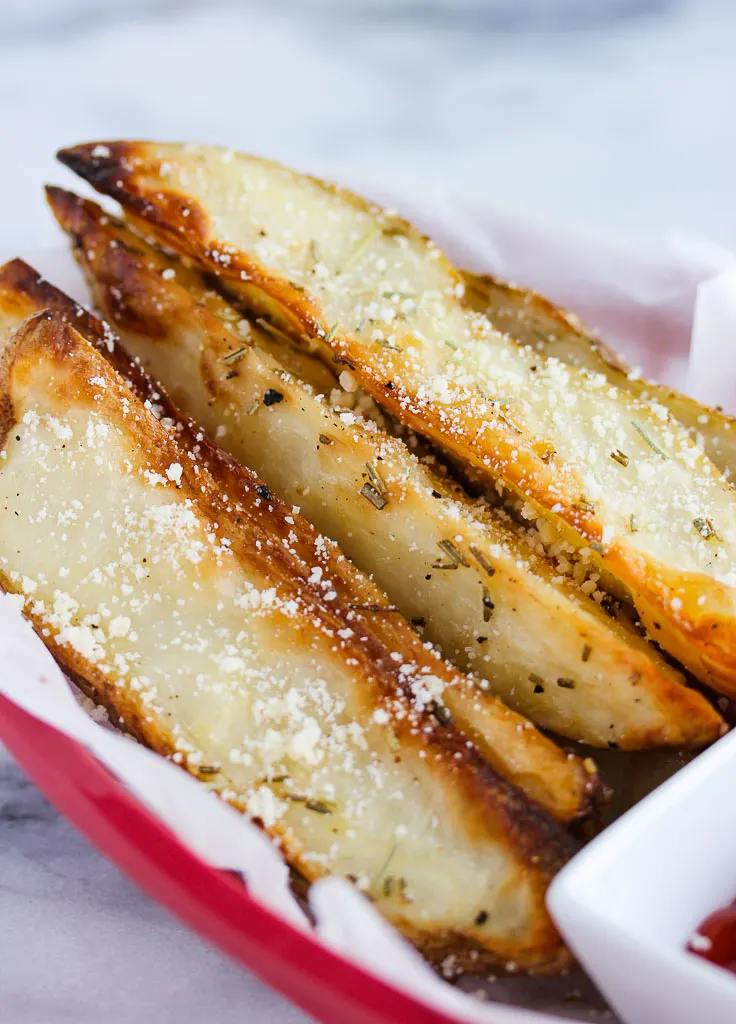 These baked rosemary and parmesan steak fries are especially tasty because, well, rosemary and parmesan. They take a little longer to bake than skinnier fries, but they are well worth the wait.
They are nice and crispy on the outside and tender and delicious on the inside.
The secret to getting them to be really crispy on the outside is to place them skin side down on the baking sheet. That way both sides of the wedge are well exposed to the heat of the oven.
Next time you having a craving for fries, I really think you're going to want to give these a try.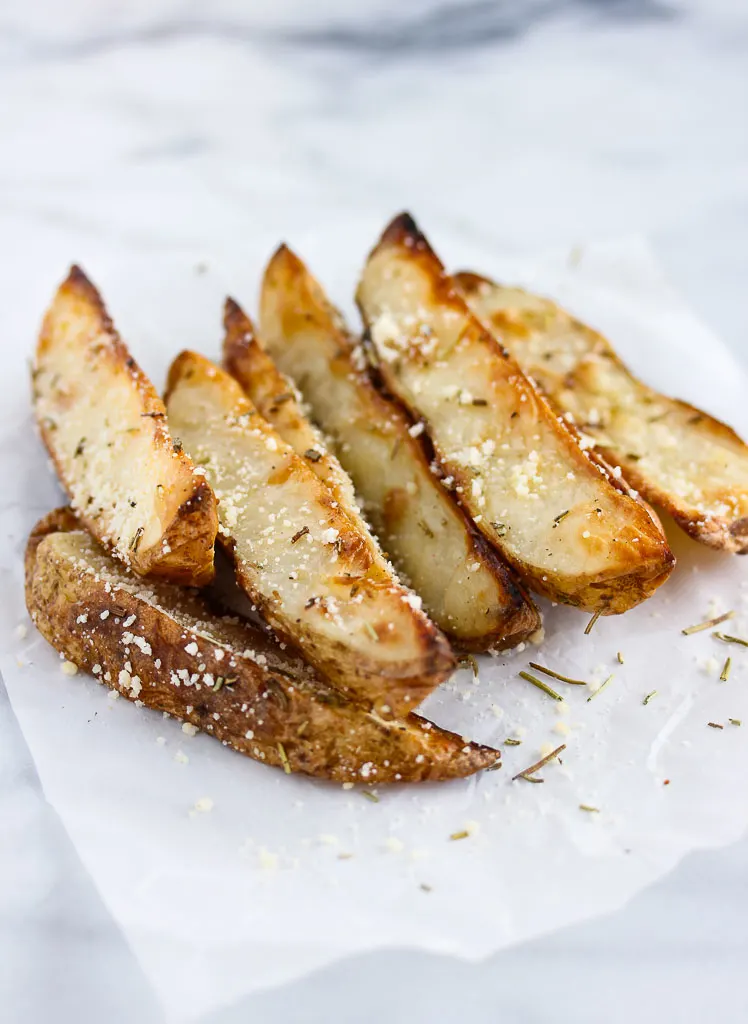 Baked Rosemary Parmesan Steak Fries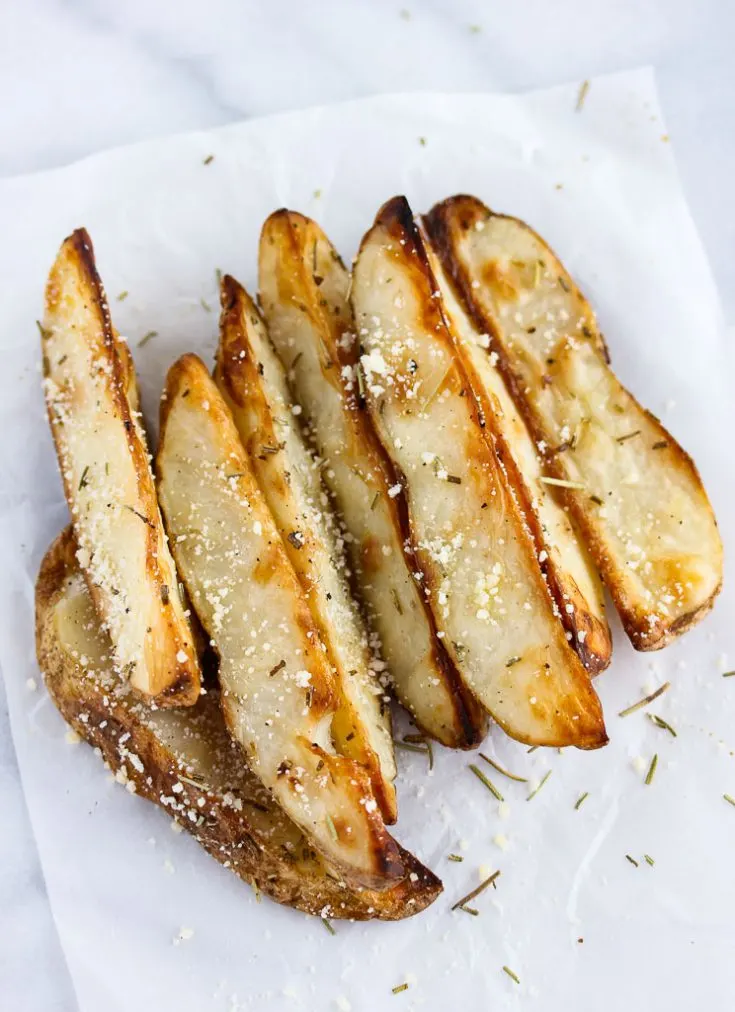 Ingredients
4 large russet potatoes
3 tbsp olive oil
1 tsp dried rosemary
1/4 cup grated parmesan
Instructions
Preheat oven to 450 degrees.
Line 2 baking sheets with parchment paper.
Cut potatoes in half lengthwise and then into wedges, about 8 wedges per potato.
Place potatoes in a large bowl and toss with the olive oil and rosemary, until well coated.
Spread potato wedges out on prepared baking sheets skin side down. This will insure they get nice and crispy.
Bake in preheated oven for about 45 minutes, until potatoes are golden brown and crispy.
Toss with parmesan cheese before serving.
Notes
If one pan is browning faster than the other, you will want to switch racks part way through so that each pan cooks evenly.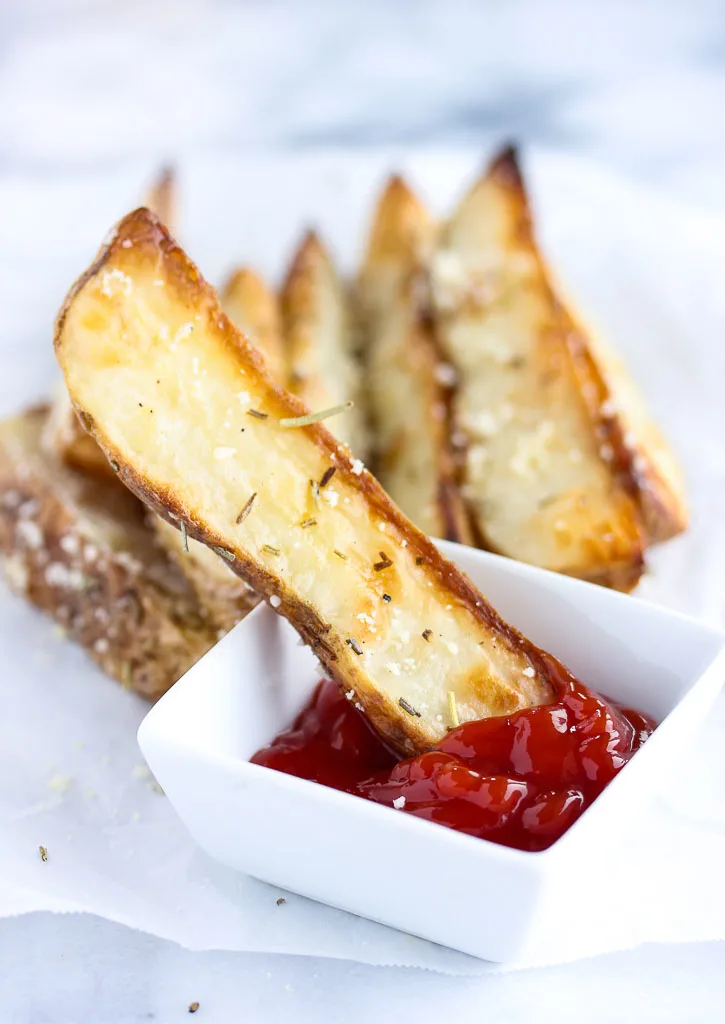 ENJOY!
Shared at: