These stuffed portobello mushrooms are full of big flavor. They're a perfect party appetizer as well as a scrumptious light entree.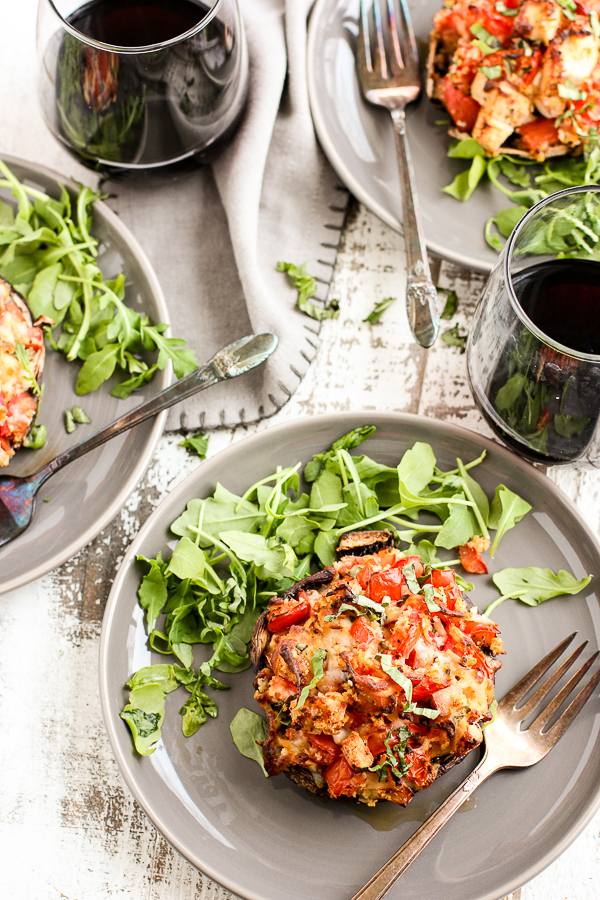 I have been making a version of these stuffed mushrooms for years. My original recipe for stuffed portobello mushrooms came from a Pampered Chef cookbook. Every time I made them they were a big hit with all mushroom lovers.
I started playing around with the recipe a number of years later after having something similar at a local restaurant. This particular restaurant was the cutest little wine bar. They changed their menu up seasonally, so there was often something new.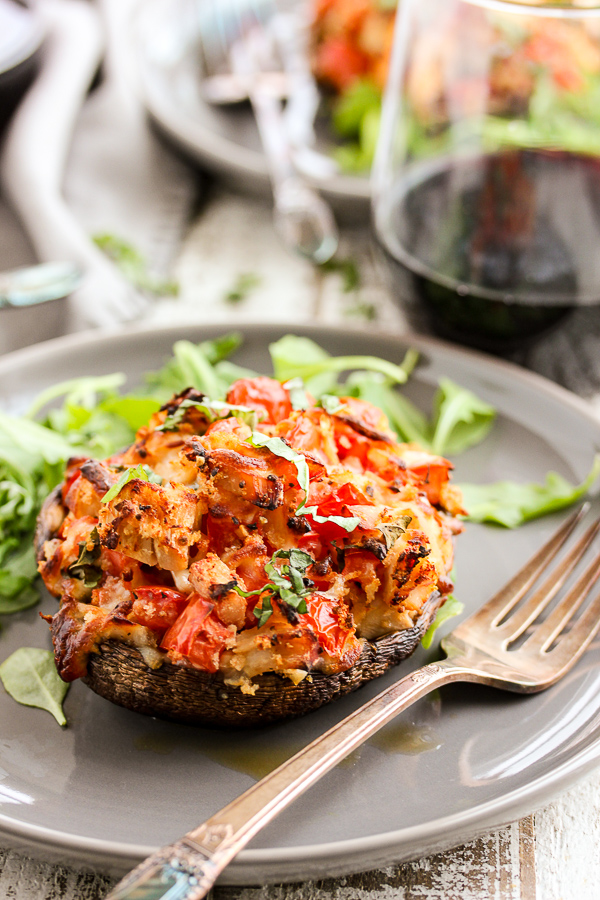 For a while they had a stuffed portobello mushroom on their menu that reminded me of the Pampered Chef recipe. The main difference was that the restaurant added chicken to the stuffing mixture.
I loved to order the stuffed mushroom along with a garden salad, which was a perfect light meal. It was one of my favorite things. That's what led me to start playing around with my original recipe so that I could enjoy it at home.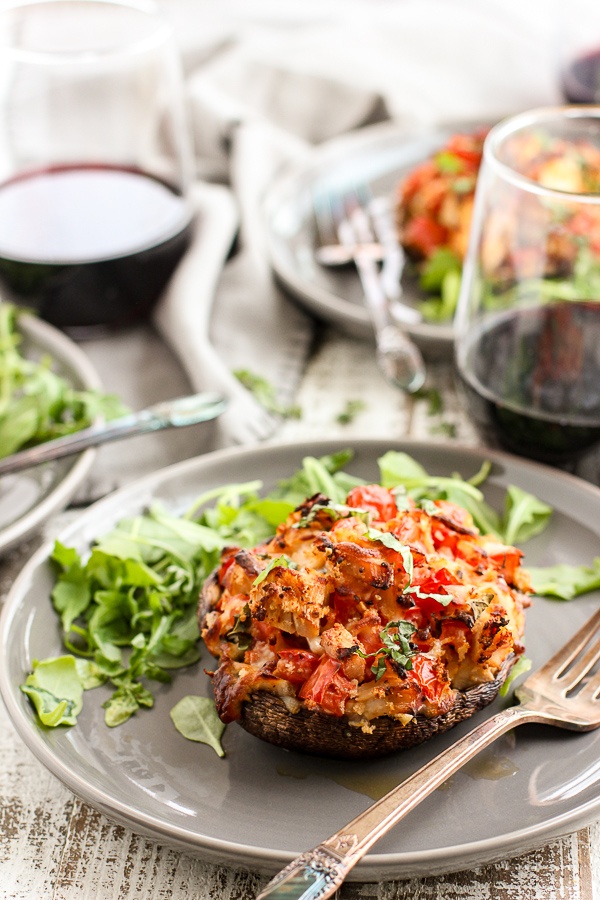 Adding the chicken to the recipe really took the original recipe over the top. We love them as a light entree, but they're also a perfect party appetizer.
As I said, if you're serving these as an entree, all they need to go along with them is a simple green salad. If you're serving them as a party appetizer, I suggest cutting them in quarters before you serve them. That will make them the perfect party sized bite.
What do you ingredients to you need for stuffed portobello mushrooms?
portobello mushrooms
olive oil
balsamic vinegar
cooked chicken
fresh tomatoes
fresh basil
garlic
mozzarella cheese
panko bread crumbs
salt and pepper
ENJOY!