This is the time of year where it's great to have a few go-to appetizers in your back pocket. With the holidays almost upon us, there always seems to be a lot of party invitations, family get togethers and friends just stopping over. And of course, these gatherings all need some great food to munch on.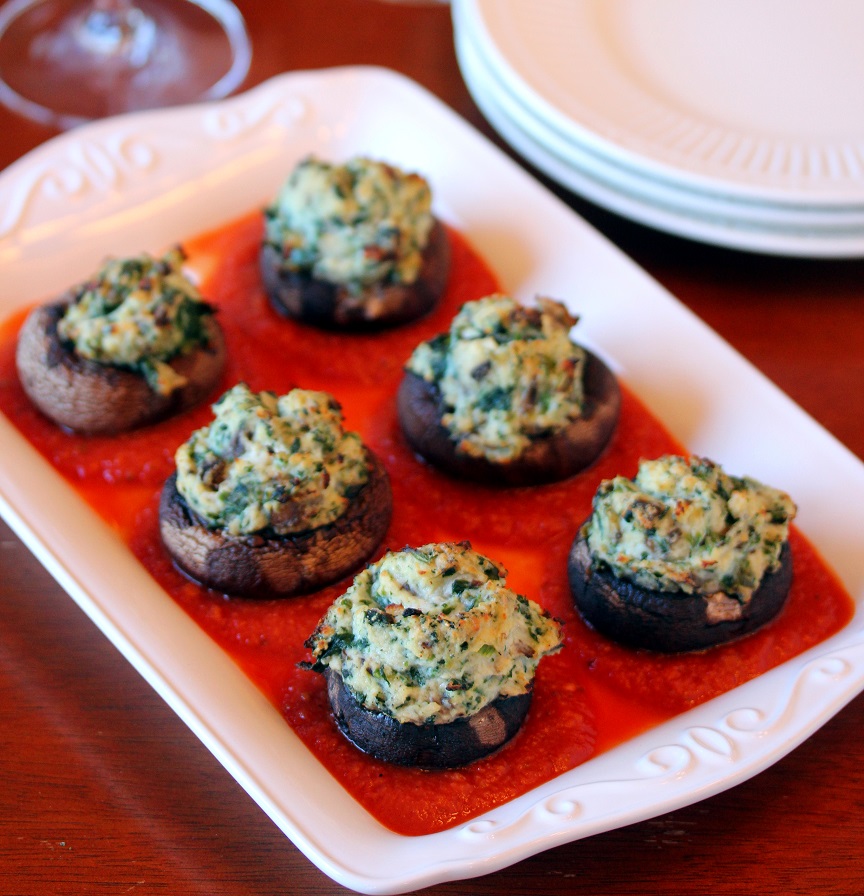 These stuffed mushrooms happen to be a great go-to for those times you need to put together an appetizer relatively quickly, plus they're super tasty! The great thing is, you can make the filling ahead of time and keep it in the fridge for a few days and then just stuff the mushrooms right before you're ready to bake them. Just heat up your favorite marinara sauce and you've got a fabulous appetizer that your guests will love!
Yield: 6
Spinach and Ricotta Stuffed Mushrooms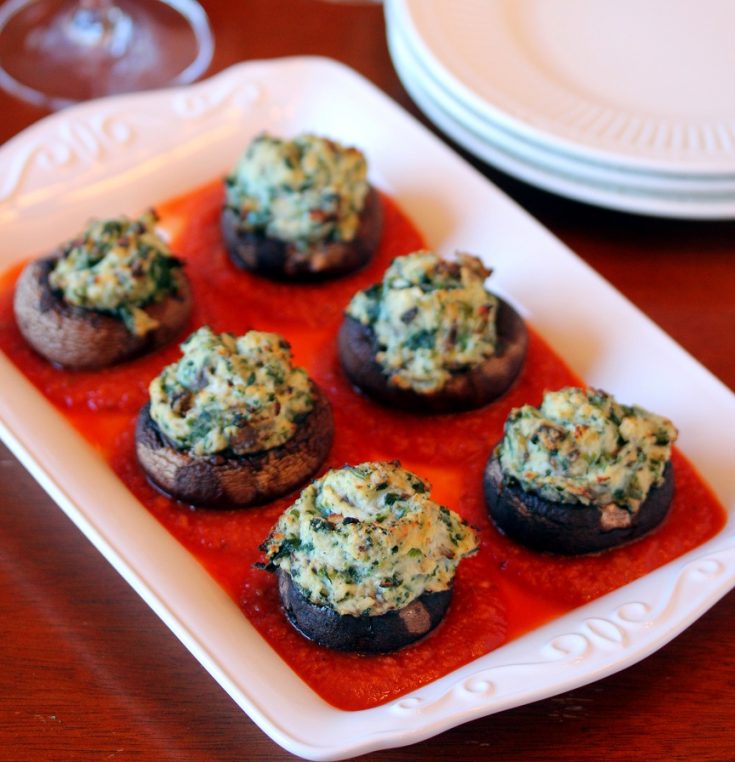 Ingredients
olive oil
1/4 medium onion, chopped
2 cloves garlic, minced
1 cup low fat ricotta cheese
1/2 cup grated parmesan cheese
1 cup chopped frozen spinach, thawed and well drained
1 egg
1/2 tsp salt
1/tsp pepper
1/4 tsp red pepper flakes
12 large mushroom caps
your favorite marinara sauce
Instructions
Preheat oven to 375 degrees.
Remove the stems from the mushrooms and chop them up.
Heat 2 tsp olive oil in a small skillet. Add onion, garlic and mushroom stems and saute until onion is softened and translucent and mushrooms are browned.
Meanwhile, drain spinach very well, you want to get all of the moisture out of it. I wrap it up in a clean kitchen towel and twist on it to release all of the water.
Add all ingredients, except mushroom caps to a mixing bowl. Stir to combine.
Coat a baking sheet with olive oil. Place all of the mushrooms on the pan, cap side up.
Divide filling between all of the mushrooms. A small scoop works great for this.
Bake in preheated oven for 20 minutes, until golden brown.
Serve with your favorite marinara sauce.



ENJOY!

Shared at these great blogs: