These flavorful Roasted Curry Cauliflower Bites are ready in under 30 minutes and make a perfect healthy side dish or appetizer.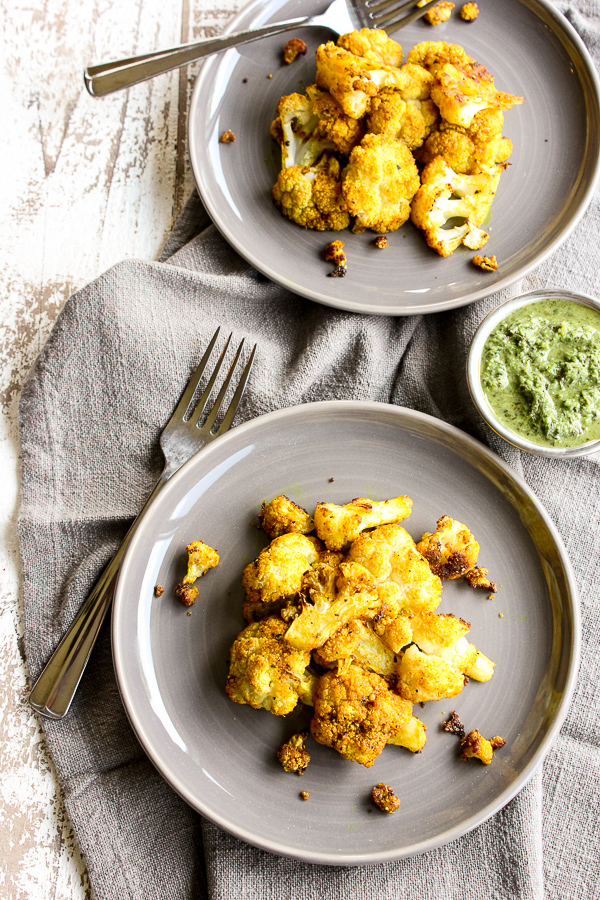 Cauliflower is somewhat of a new love for me. For the longest time my thoughts on cauliflower were a bit "meh". I didn't hate it, but I also didn't particularly like it. Then I found cauliflower rice and discovered that it was actually a good substitute for rice with almost no carbs or calories.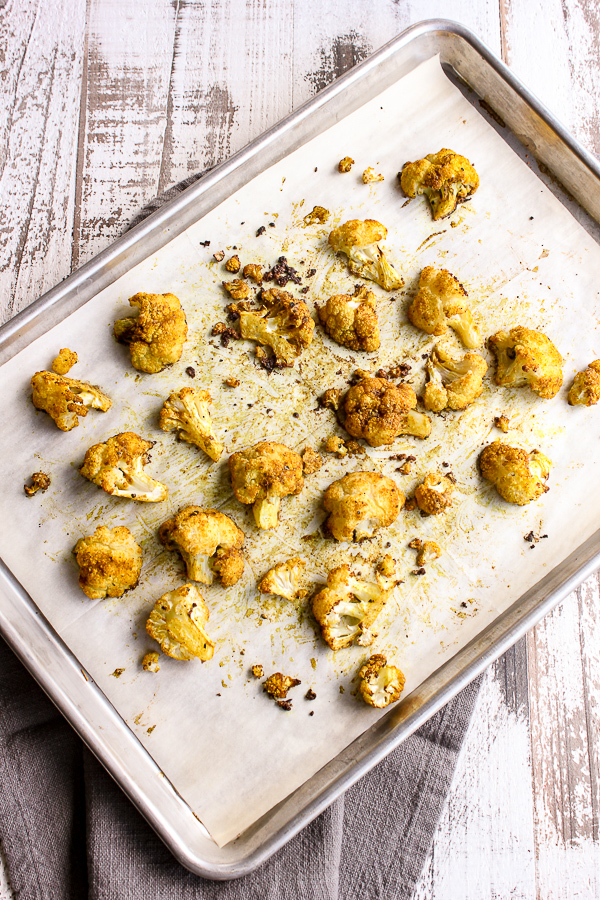 But the big moment came a few months ago when Steve and I were out to dinner. We tried some roasted cauliflower which was totally bomb. We scarfed it down in no time and it's been cauliflower love ever since. Cauliflower has now become a regular in my life and I'm always looking for new ways to prepare it.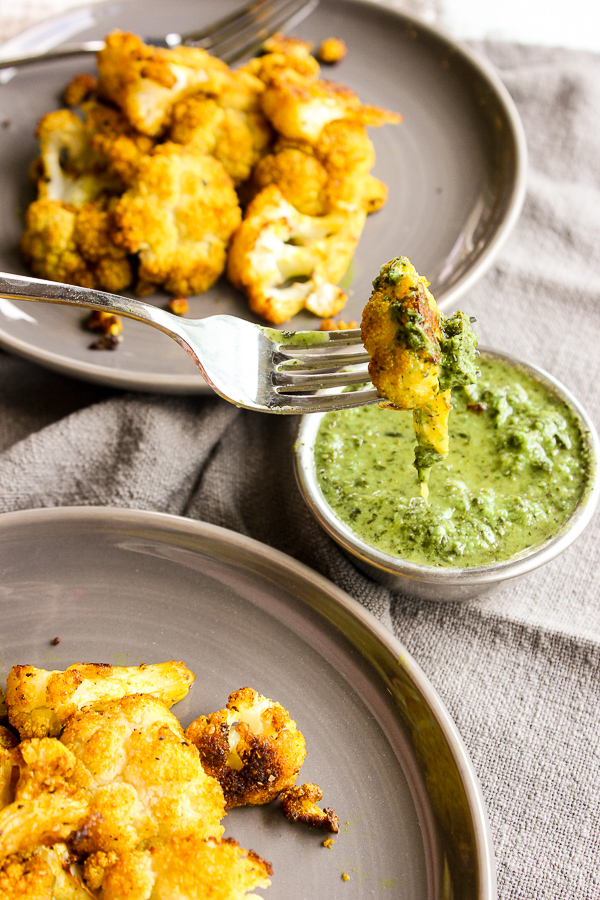 My latest way to make cauliflower are these roasted curry cauliflower bites and if you like curry, you will adore them. They're so easy to make, just toss them with a mixture of olive oil, curry powder and turmeric, along with a little salt and pepper and you've got some tasty bites. They're great for either a side dish or as an appetizer. I served mine with some mint chutney for dipping, which I found in the Indian foods section at the regular grocery store. It was quite delicious!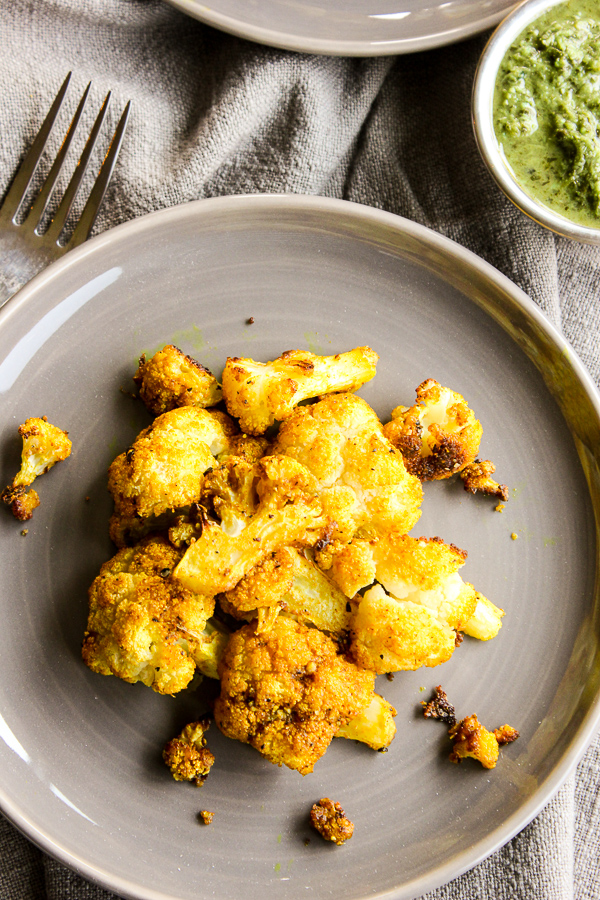 Yield: 2-4
Roasted Curry Cauliflower Bites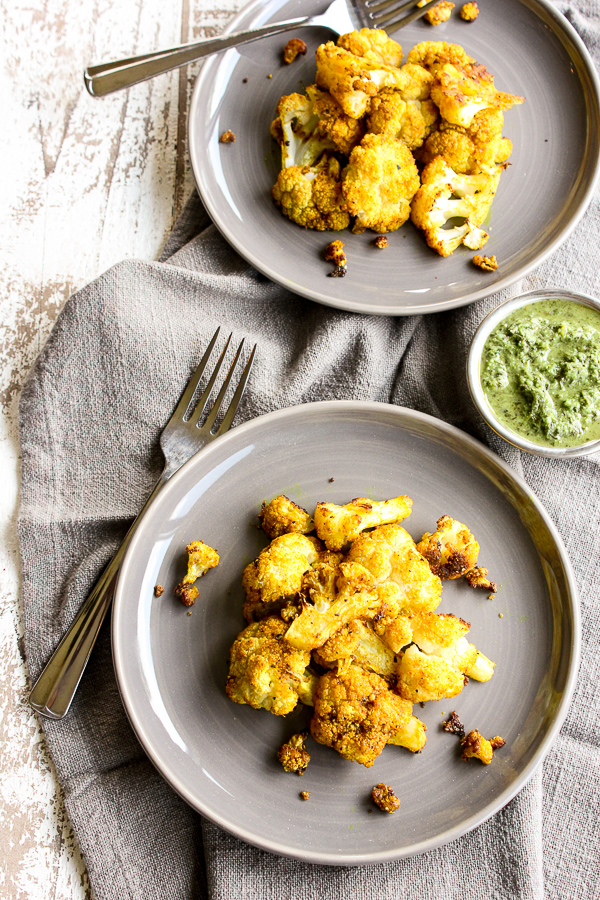 Prep Time 5 minutes

Cook Time 20 minutes

Total Time 25 minutes
Ingredients
1 (12 oz) bag fresh cauliflower florets
2 tbsp olive oil
1 tsp curry powder
1/4 tsp turmeric
1/2 tsp salt
1/2 tsp pepper
Instructions
Preheat oven to 425 degrees.
If cauliflower florets are large, cut them into smaller pieces.
Place cauliflower on a baking sheet lined with parchment or coated with cooking spray.
In a small bowl, mix together oil, curry powder, turmeric, salt and pepper until well combined.
Drizzle mixture over cauliflower.
Toss with hands, until cauliflower is well coated.
Roast in preheated oven for 20 minutes.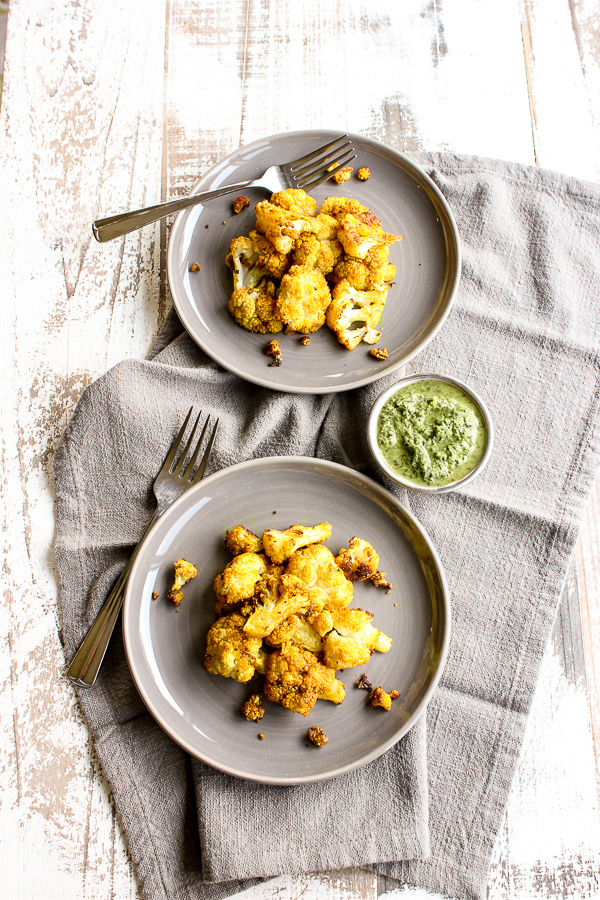 ENJOY!