Last Thursday, I was at the gym running on the treadmill. I usually like to run outside when the weather is nice, but the weather was not so great on Thursday. Since Kelly and I are getting ready to run our first 5K this Thursday (YIKES! Both excited and a little nervous), I had to do some running, so it had to be the treadmill.
So….while I was running, I was watching the Today show and listening to my ipod. A cooking segment came on and it really caught my attention. They were making inexpensive dinners and one dinner was a really delicious looking roasted chicken dish with citrus and rosemary. I was only able to read the closed captioning (while trying not to fly off of the treadmill), so I wasn't really able to get the recipe but I got the general idea.
Once I got home, I decided that I needed to try this, it looked so easy and I knew that the combination of rosemary and citrus would taste amazing with the chicken. Since I didn't really have a recipe, I just started playing around and came up with my own spin on the dish. My spin, of course, included the rosemary and both lemon and orange, plus I add a little white wine and roasted it all in a cast iron skillet.
Since I was making this on a Friday night and I knew we would have way more food than 2 people could eat, we invited Steve's cousin, Terry and his wife, Wanda over to be our dinner guests guinea pigs. We had a great time (see pic below) and the chicken was amazing! The citrus flavor really complimented the chicken and there was just a hint of rosemary flavor. The white wine and pan juices combined to make an amazing pan sauce. Plus, it was so easy to make that you could have this chicken dish any night of the week!
Roasted Citrus Rosemary Chicken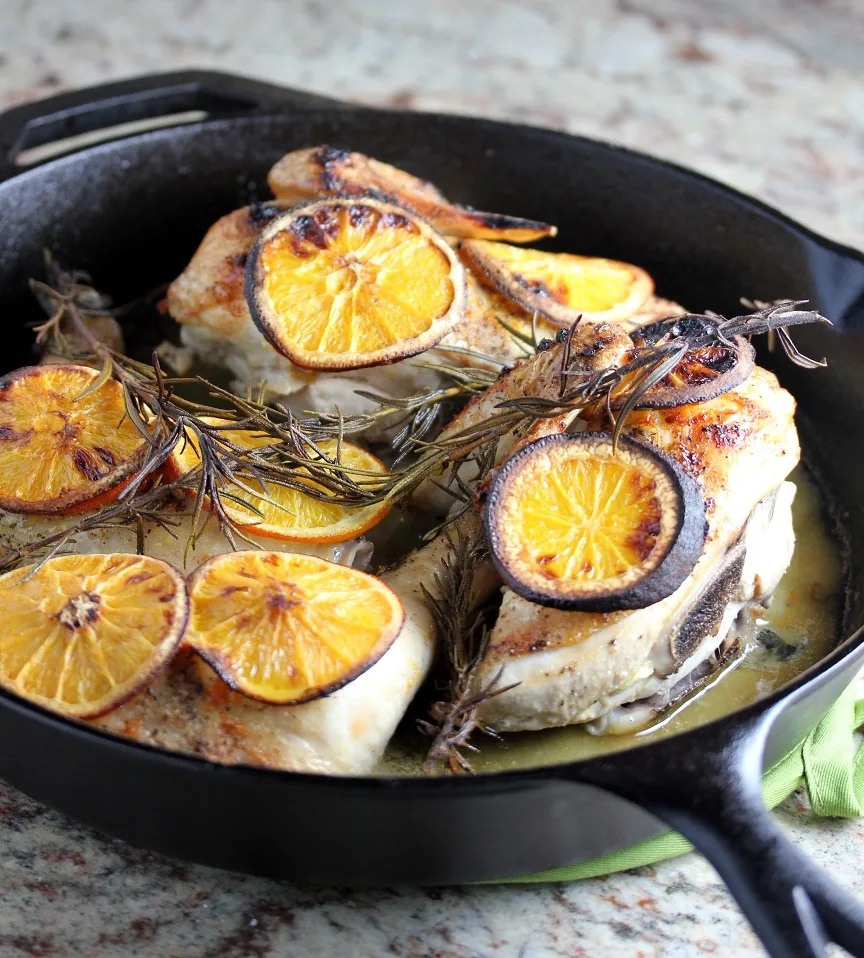 1 whole chicken or 1 cut-up fryer
2 oranges
1 lemon
garlic powder
salt
pepper
olive oil
4 sprigs rosemary
1/2 cup white wine
Place a cast iron skillet or other baking dish in the oven and preheat to 425 degrees.
.
If using a whole chicken, cut into 4 pieces (2 wing/breast pieces and 2 thigh/leg pieces).
Zest 1 orange and the lemon. Slice the other orange into 8 pieces.
Season chicken pieces generously with garlic powder, salt and pepper.
Sprinkle chicken with orange and lemon zest.
Once oven is preheated, remove skillet or baking dish and drizzle with a little olive oil.
Place chicken pieces in the skillet, drizzle olive oil over the chicken and top with two orange slices on each piece.
Place rosemary sprigs on top of chicken.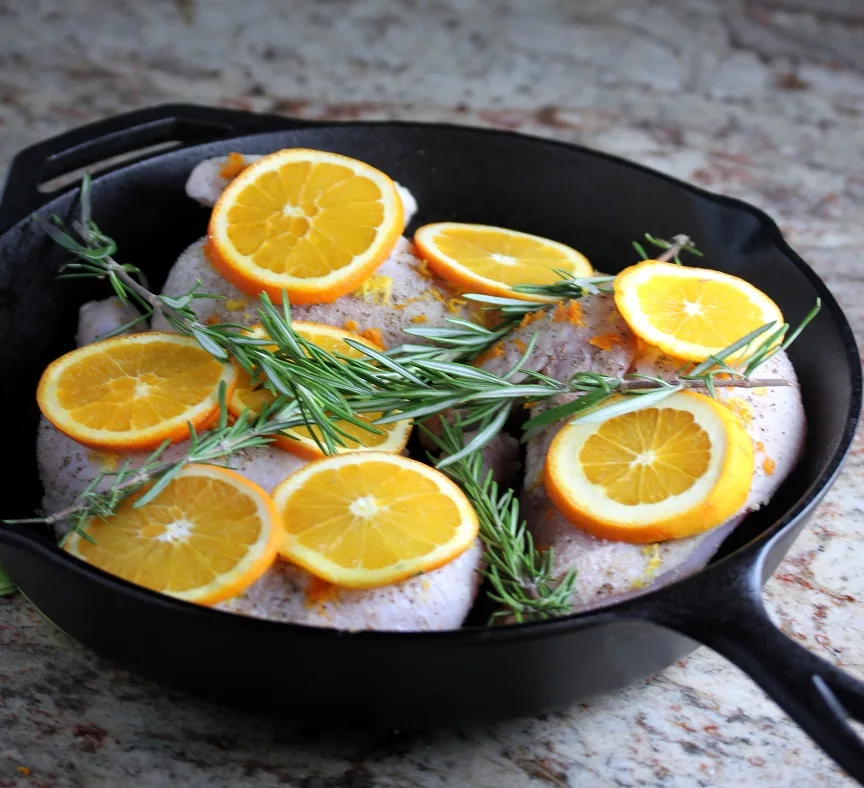 Pour wine into skillet.
Roast for 50-60 minutes, until skin is browned and chicken is cooked through.
Let rest for about 5 minutes.
Serve with the pan juices.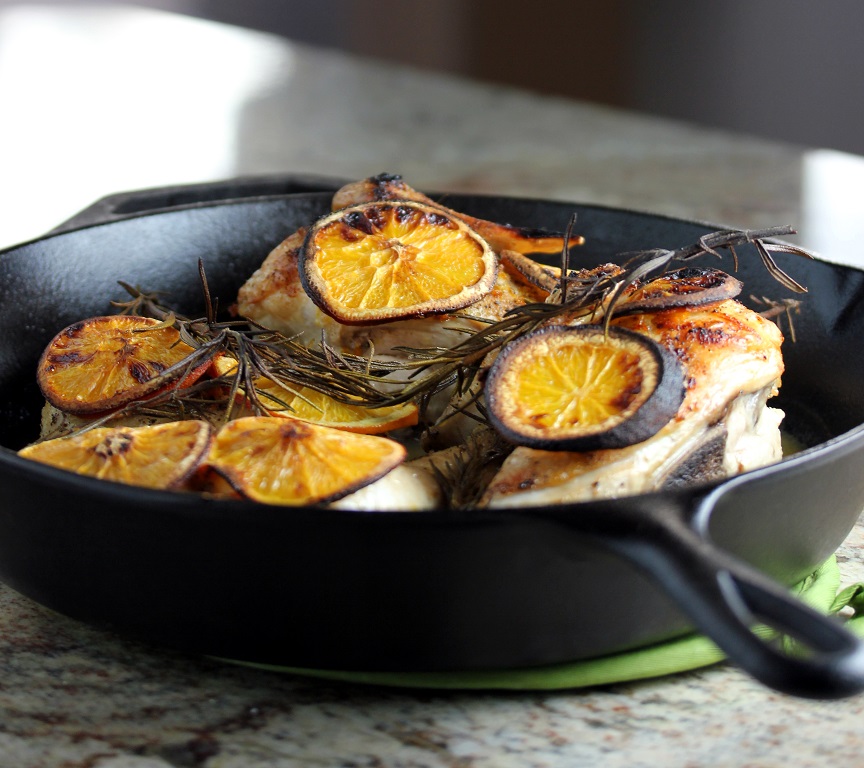 ENJOY!

Shared at these great blogs: