This is another lost post that I recently discovered. I made this soup about a year ago for a date night with Steve. He'd been out of town for almost a week and so I wanted to make a special dinner for him when he got home. I got this recipe from my friend Tonya at 4 Little Fergusons. She had made it for a dinner party and I thought it sounded so delicious!
The really great thing about this soup is that it's really easy to make, but it's so creamy and luscious and good that you'd think it was really complicated to make. So it's perfect for a dinner party, your guests will think you slaved over it for hours, but you'll know that it took no time at all!
If you click here you can see exactly how Tonya made her cream of mushroom soup. Make sure you stop over at her page, she has lots of really great, family friendly recipes and fun and inspiring stories about her family. Then keep reading here to see how I made my version of cream of mushroom soup!
Cream of Mushroom Soup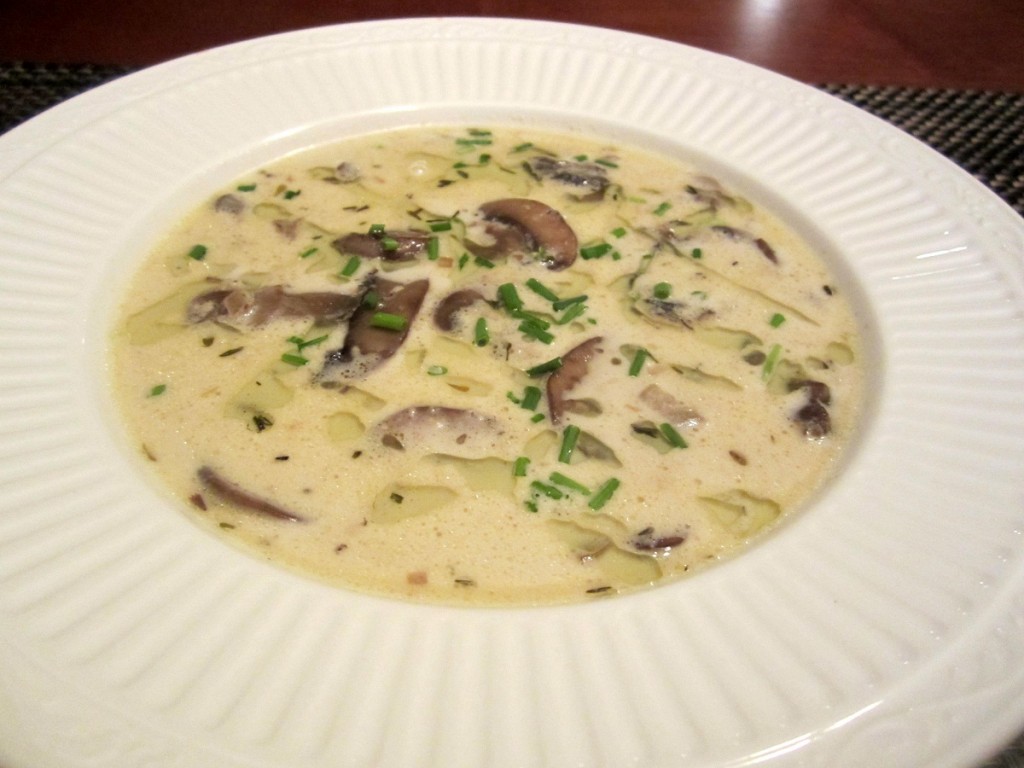 4 tablespoons butter
1 onion, minced
2 bay leaves
20 oz fresh mushrooms, chopped (I used shiitake and cremini)
¼ tsp ground nutmeg
1/2 tsp dried thyme
1 tsp sea salt
1 tsp fresh ground black pepper
1/2 cup dry white win
2 quarts chicken stock
3 cups heavy cream
4 tbsp chives, minced
truffle oil (optional)
Melt butter in a large soup pot over medium heat. Add onion and bay leaves. Saute for about 5 minutes, until onion is translucent.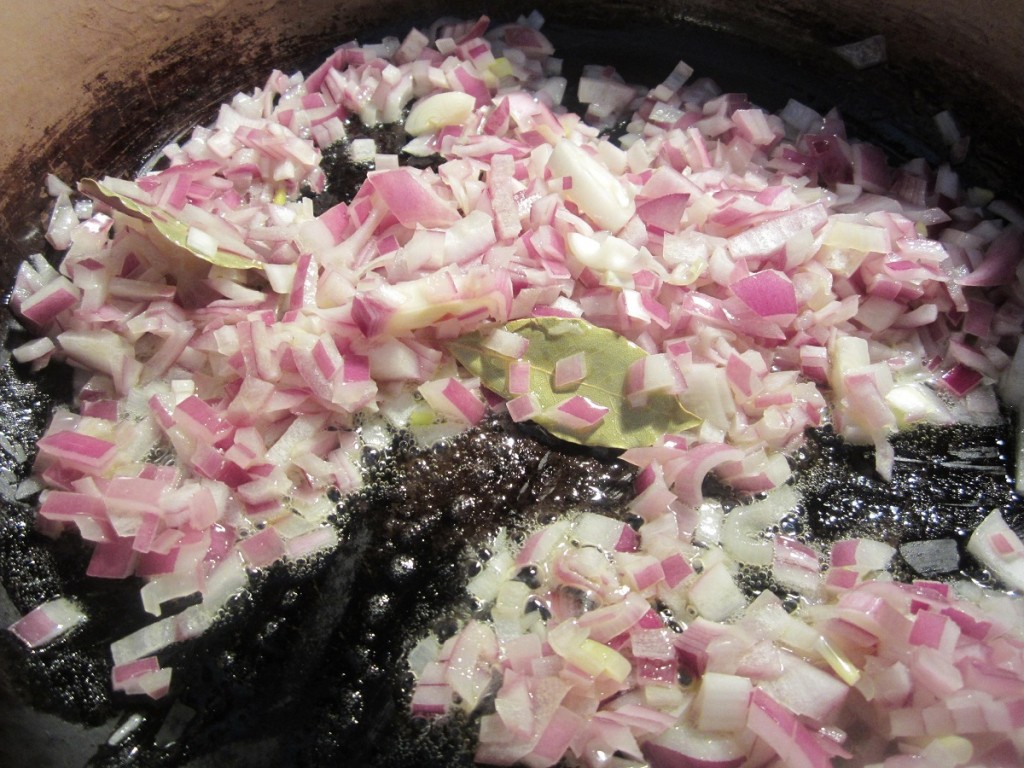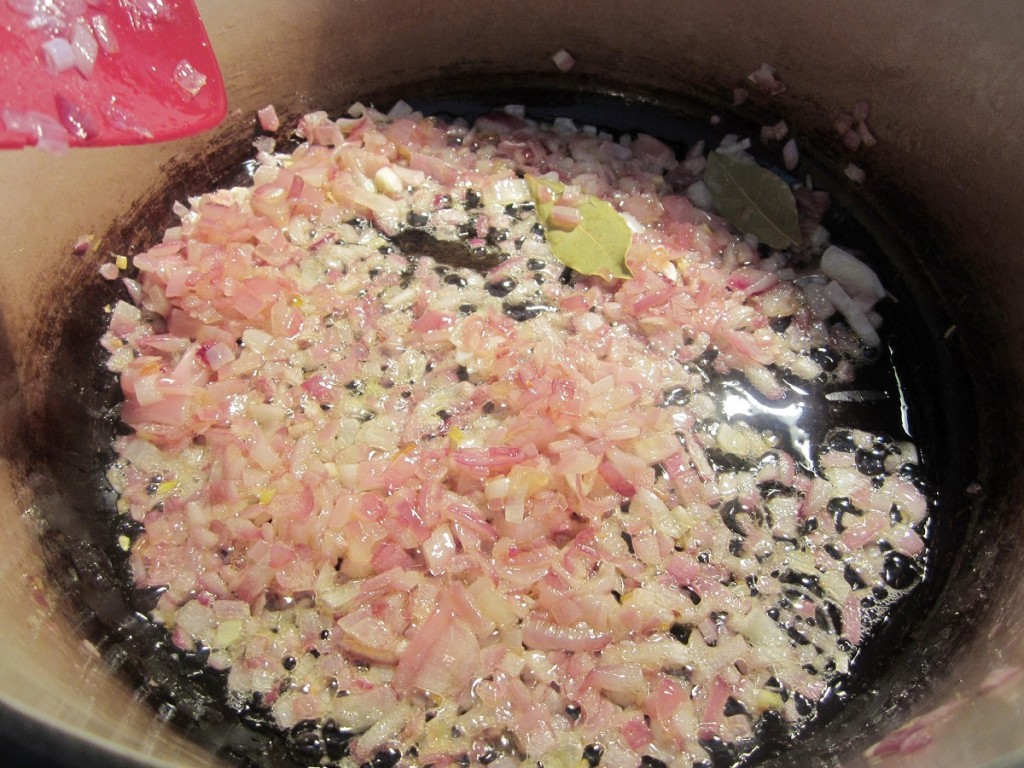 Add mushrooms and saute for about another five minutes, until mushrooms are soft. Add nutmeg, thyme, salt and pepper.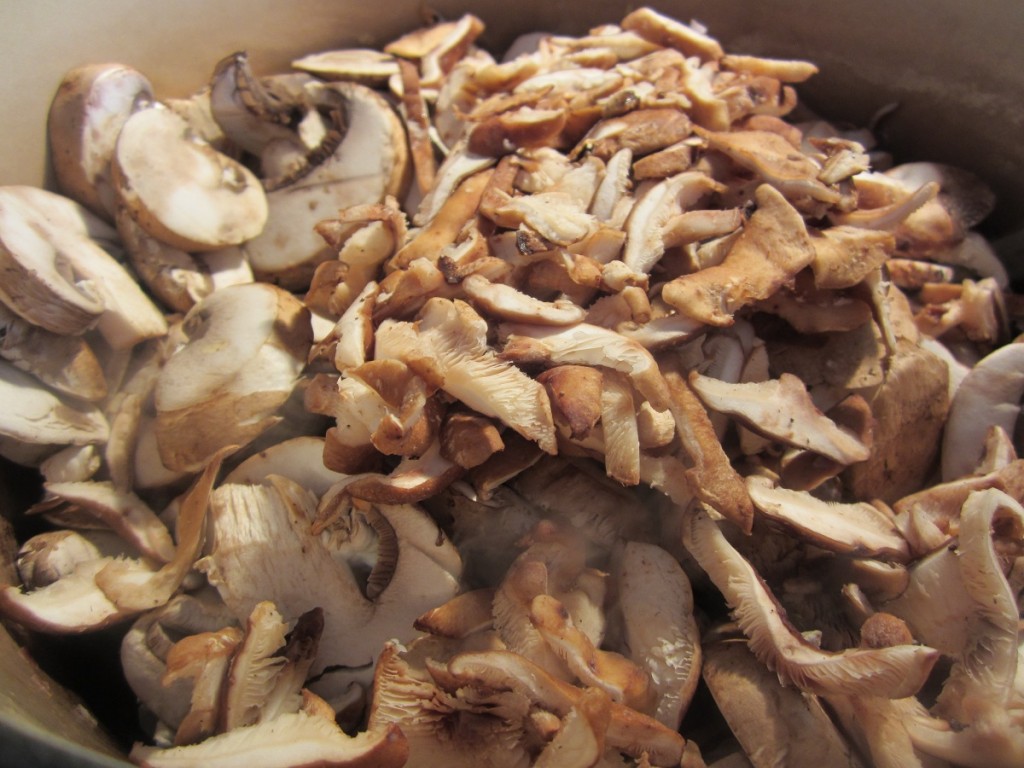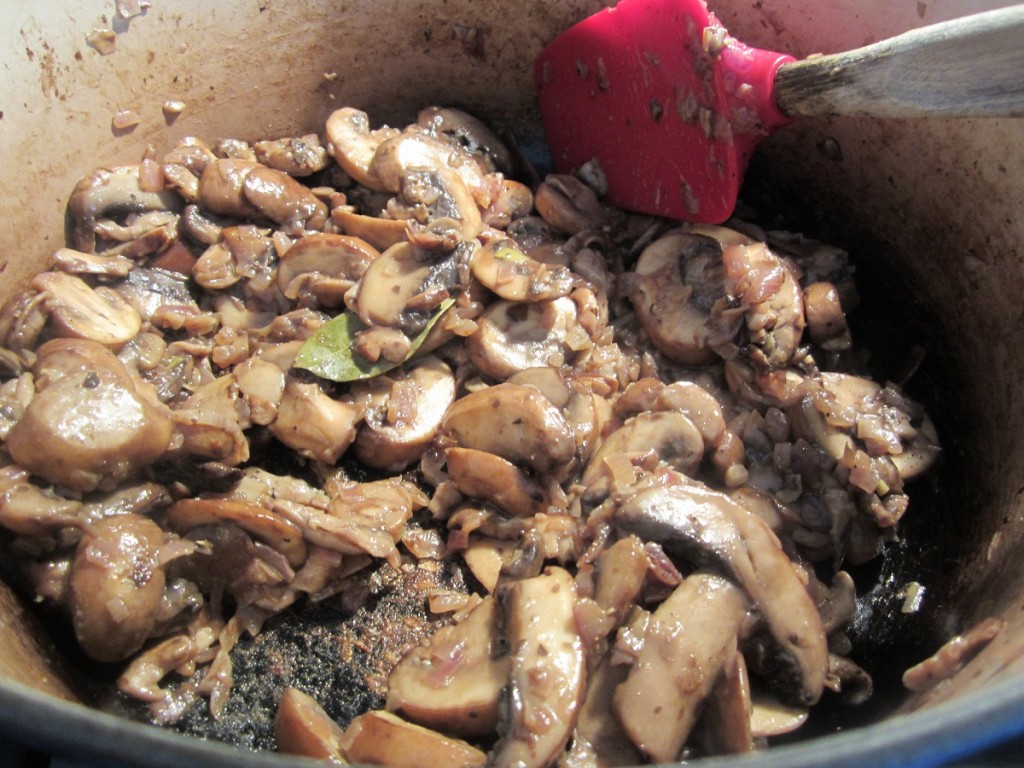 Stir in wine to deglaze the pan, let cook for about 2 minutes.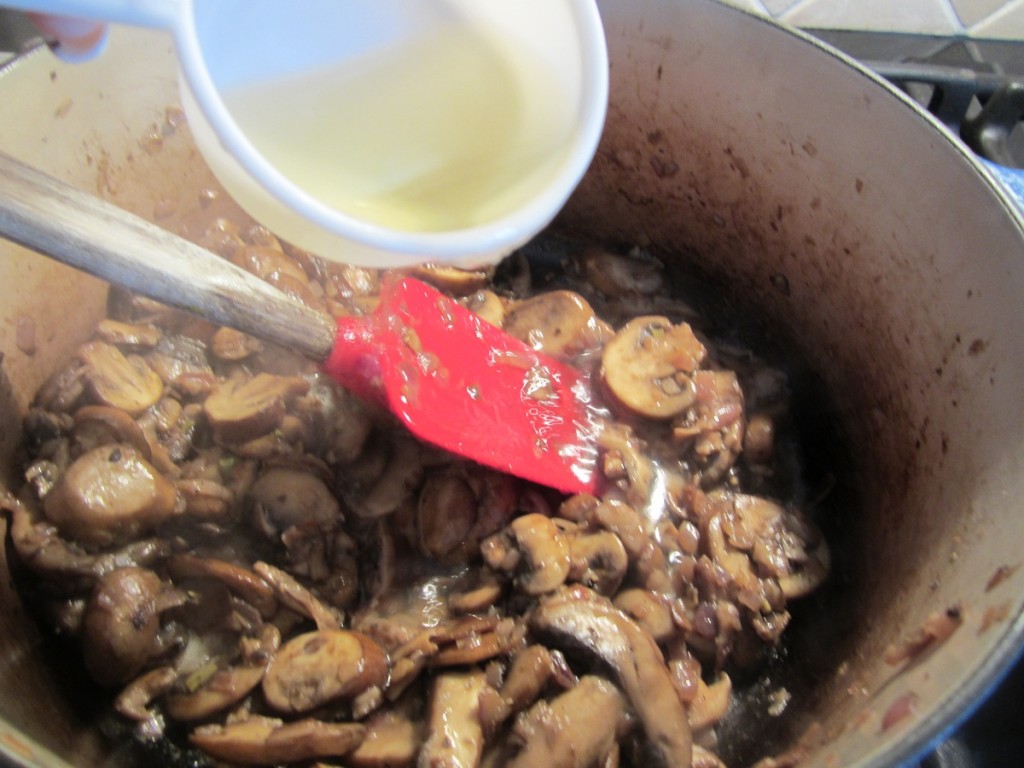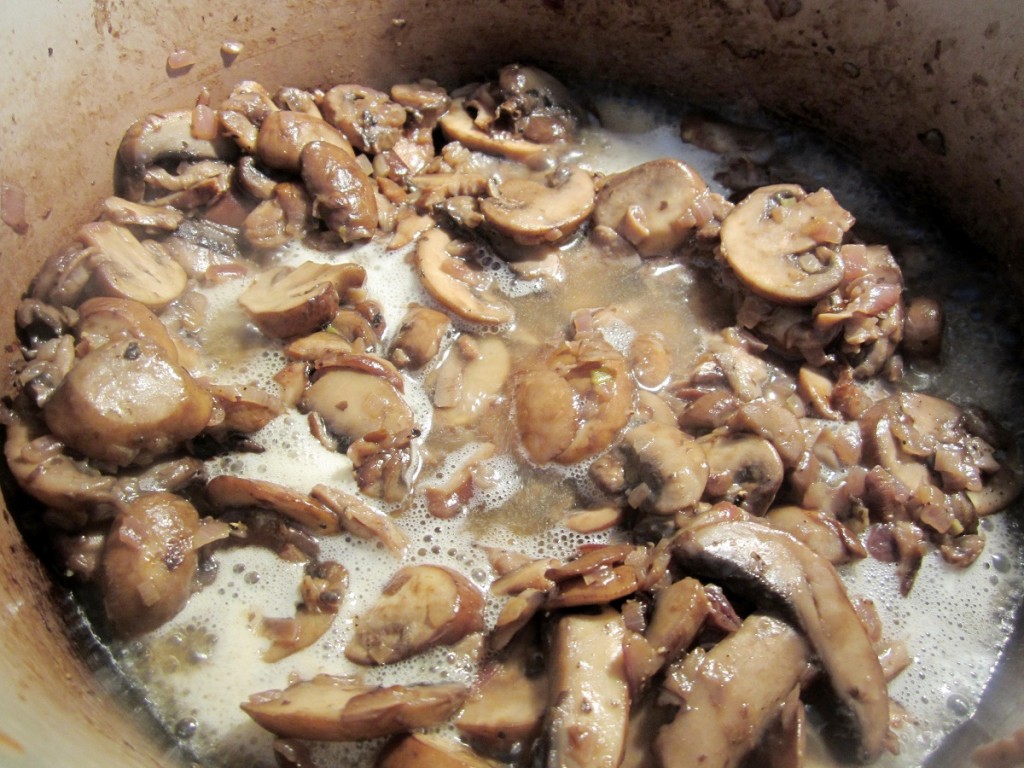 Stir in chicken stock and then cream.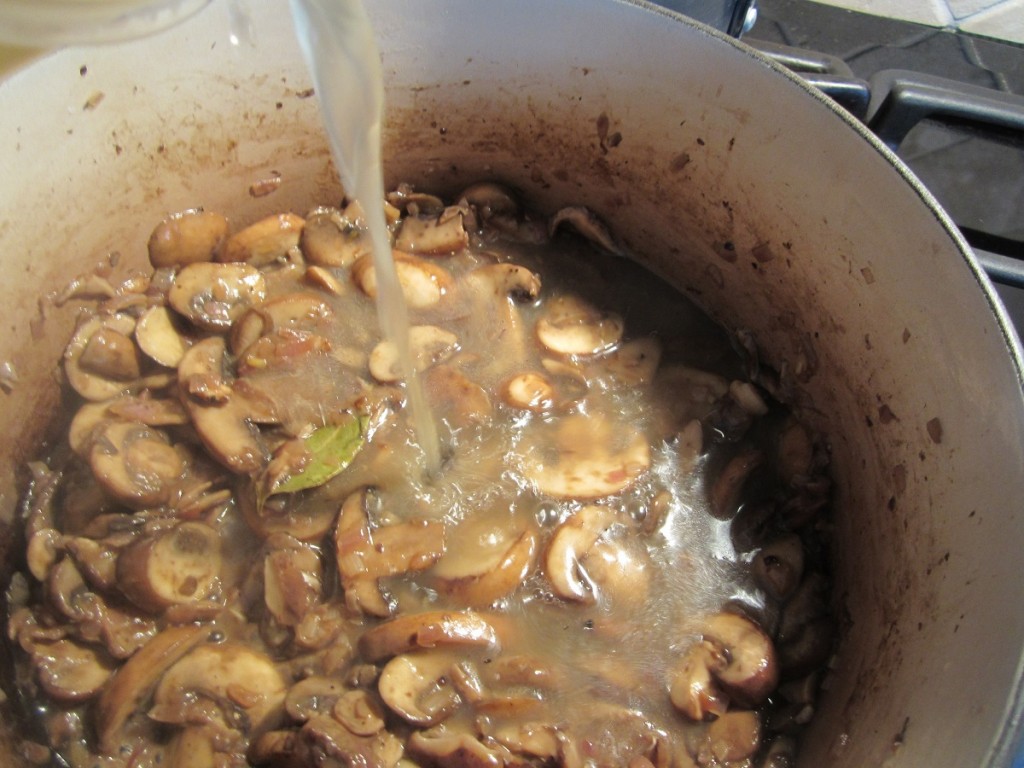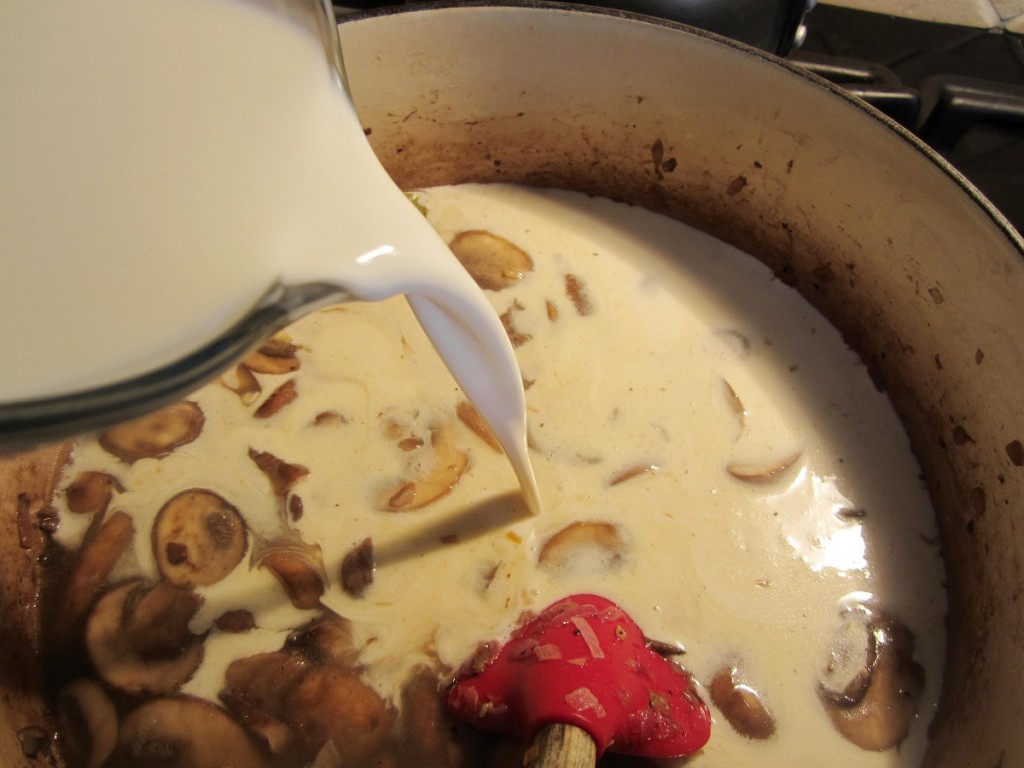 Bring soup to a boil and them immediately reduce heat to low. Simmer for about 10 minutes. Add more salt and pepper if necessary.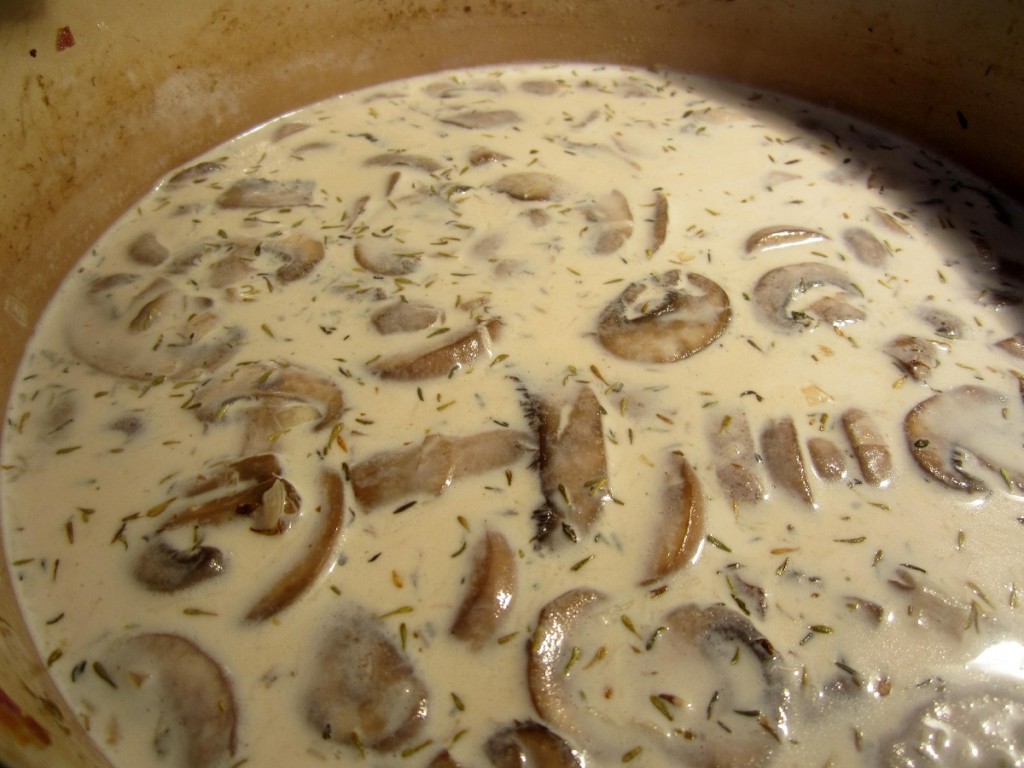 To serve, ladle into bowls, garnish with chives and a drizzle of truffle oil, if desired.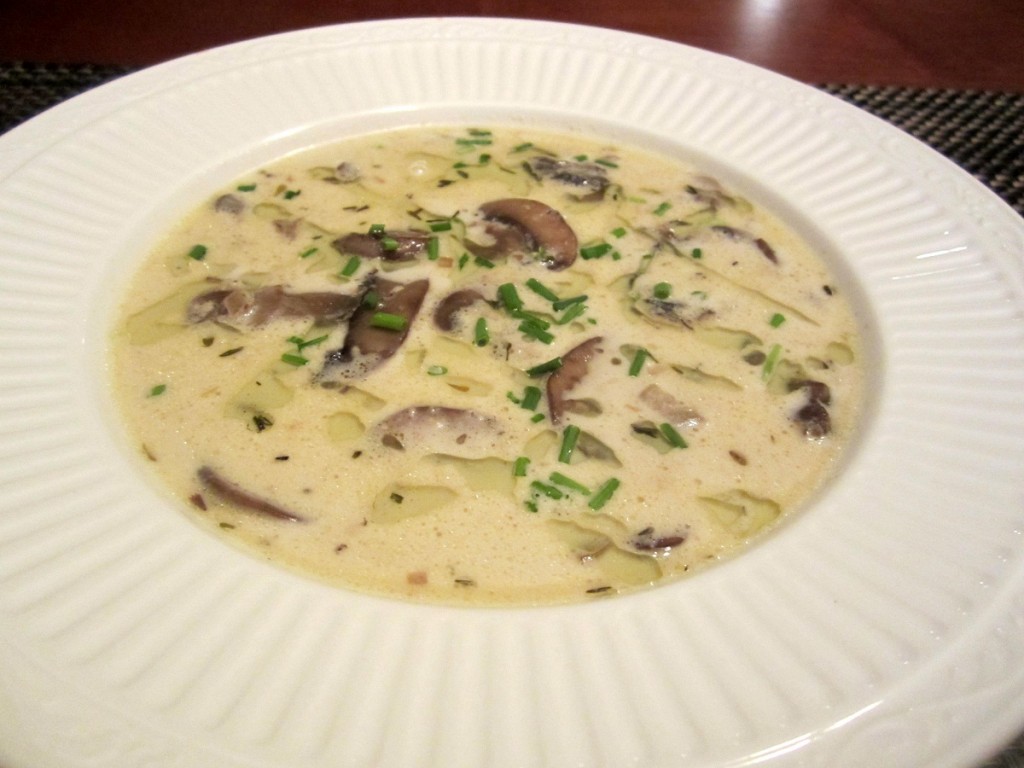 ENJOY!