What do you do when you don't have a lot of time to make dinner but you want a delicious, quality meal? Well, you make Lazy Day Chicken Lasagna, of course.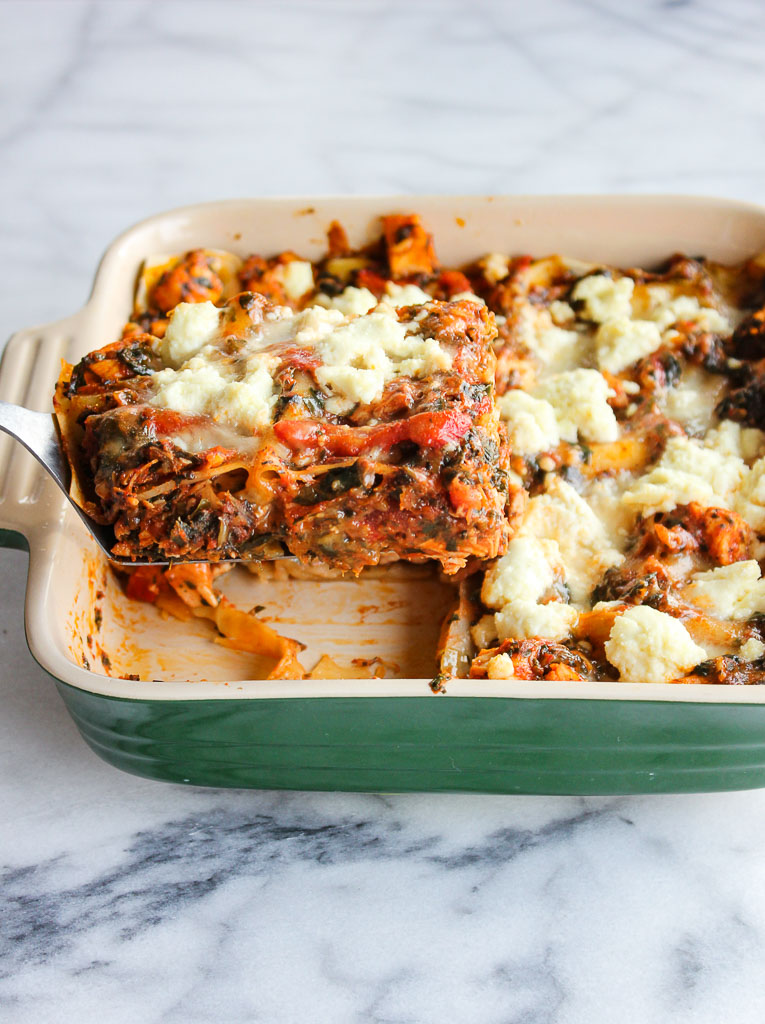 Lasagna is such a delicious dish, but usually it's not something you think of as quick and easy. But all of that is about to change. I've taken a little help from some grocery store conveniences to make this healthy and delicious chicken lasagna easy enough to make on a weeknight.
To get this dish ready for the oven quickly, I'm using rotisserie chicken, jarred sauce (I love Trader Joe's organic marinara sauce), jarred roasted red peppers and no-boil noodles. That means there's absolutely no cooking required before this beauty goes into the oven.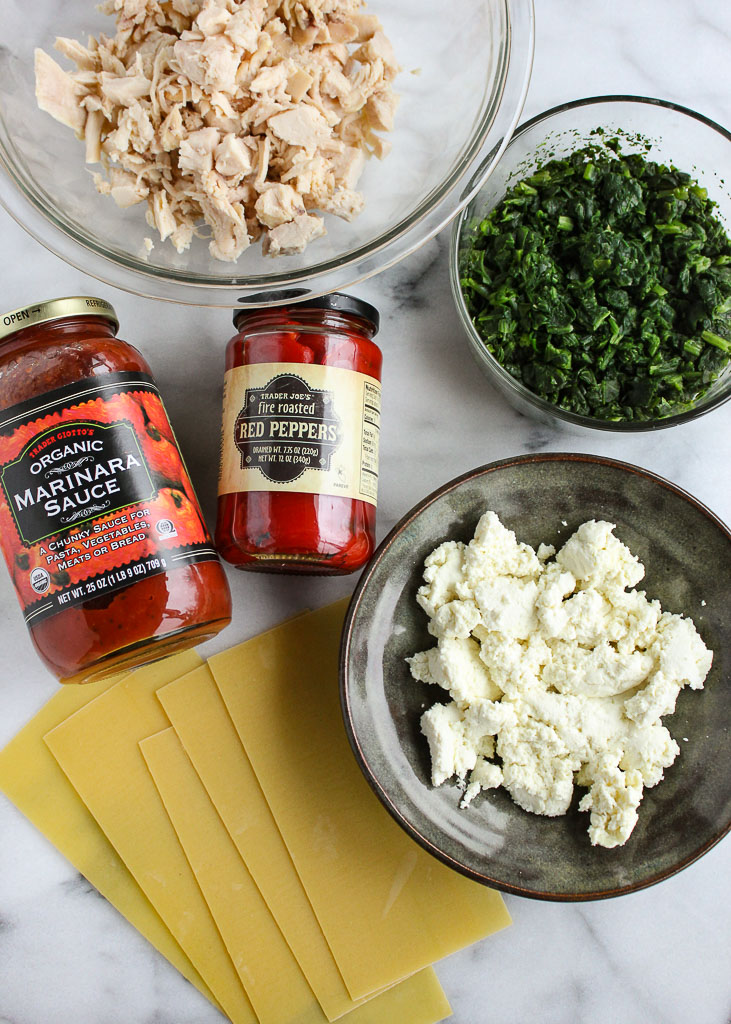 After a minimal amount of chopping, you stir things together with a few spices and then it's just a matter of assembling the filling with the noodles and cheeses. If you want to make this lasagna extra special, you can make your own ricotta cheese, which you can make up to five days ahead. It's super easy to make and it tastes so delicious.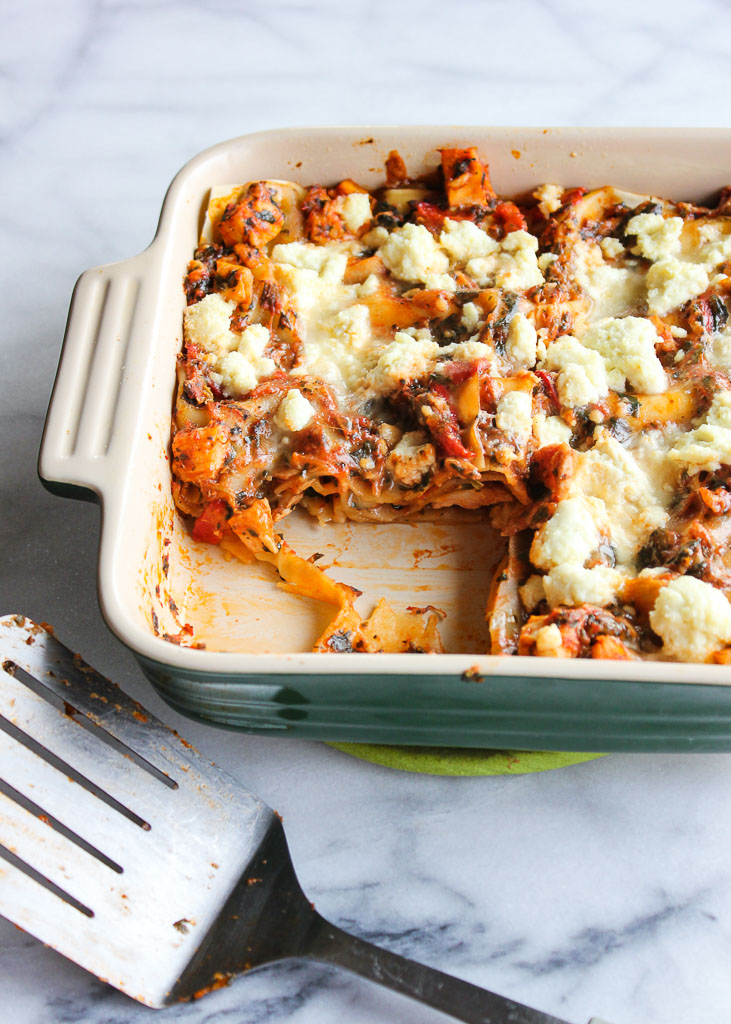 If you have a smaller family, you can divide the lasagna into two 8 inch square pans and freeze one for another night. It freezes beautifully and then you'll have a totally fuss-free dinner for another night. This lasagna still needs about an hour to bake. But that's O.K, it gives you time to get a few chores done or take a little time to relax after a busy day.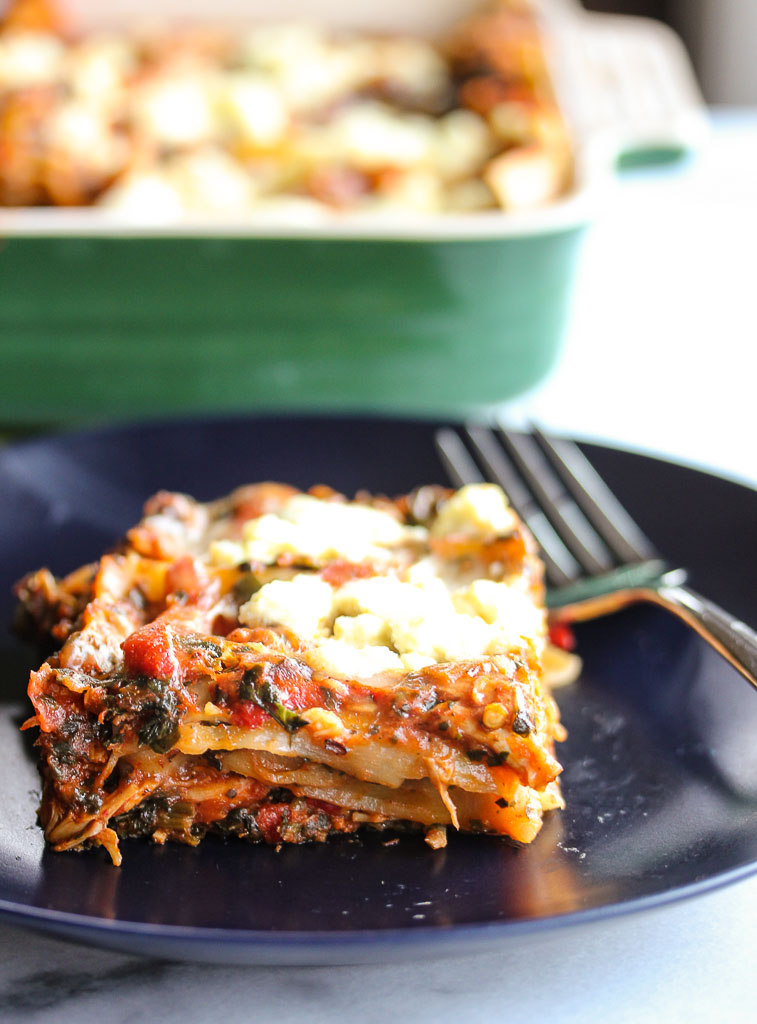 Yield: 8-12
Lazy Day Chicken Lasagna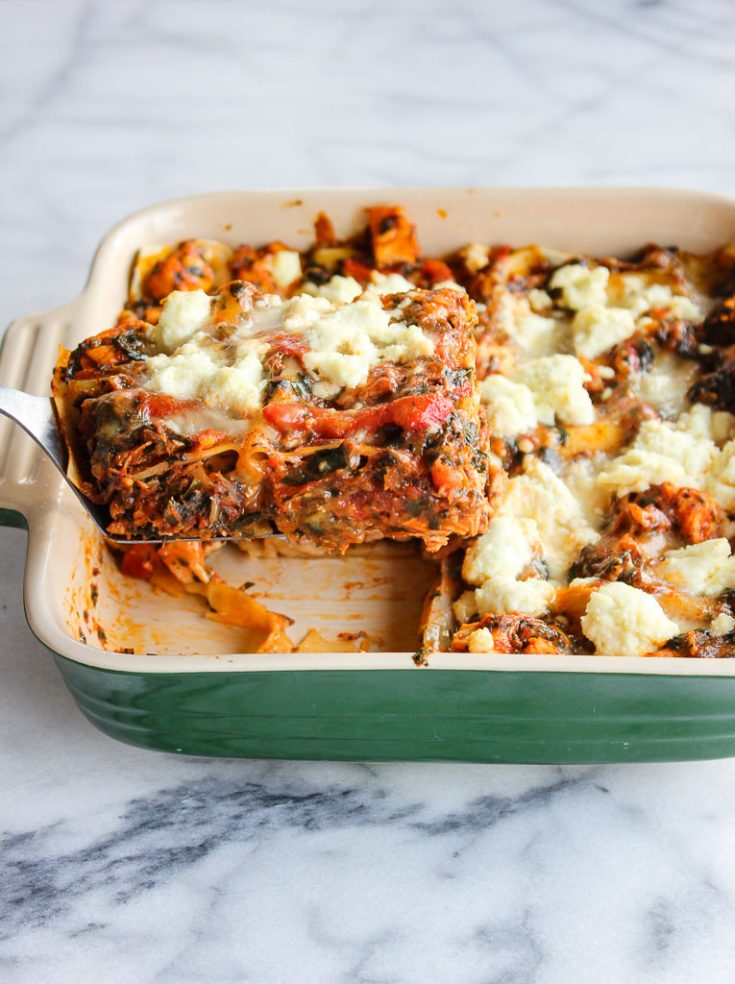 Ingredients
1 (25 oz) jar marinara sauce
1/2 cup water
2 cups rotisserie chicken, chopped or shredded into bite size pieces
1 jar roasted red peppers, drained and cut into thin strips
8 (oz) frozen spinach, defrosted and squeezed dry
1/2 tsp dried Italian seasoning
1/2 tsp garlic powder
1/4 tsp red pepper flakes
cooking spray
12 no boil lasagna noodles
1 1/2 cups shredded mozzarella cheese, divided
1/3 cup grated parmesan, divided
1 cup whole milk ricotta cheese
Instructions
Preheat oven to 350 degrees.
Combine marinara sauce and water in a large mixing bowl.
remove 1/2 cup sauce and set aside.
Add next 6 ingredients, through red pepper flakes to mixing bowl, stirring until well combined.
Coat a 9x13 pan with cooking spray.
Spread reserved sauce on the bottom of the pan.
Top with 4 noodles.
Spread 1/3 of the chicken mixture over the noodles.
Sprinkle 1/2 cup mozzarella and 2 tbsp parmesan over chicken mixture.
Repeat process two times.
Dot top layer with ricotta cheese.
Cover with foil and bake in preheated oven for 45 minutes.
Uncover and bake an additional 10-15 minutes, until cheese starts to brown.
Cover loosely with foil and allow to rest 10-15 minutes before slicing.
Notes
This can be made ahead and frozen up to three months. You can also make this in two 8 inch pans, just increase noodles to 18 (3 per layer). You can bake this from frozen, but you'll need to increase baking time by about 15 minutes.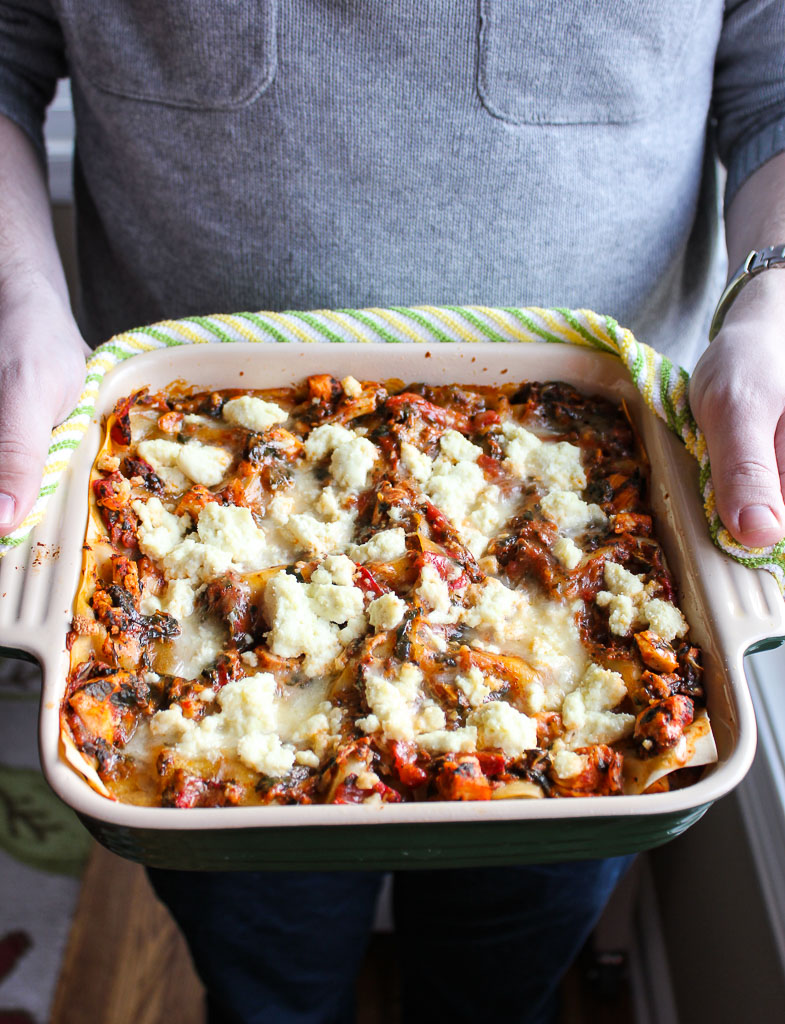 ENJOY!
Shared at: