A short ingredient list makes these tangy, flavorful lemon bars the easiest ever.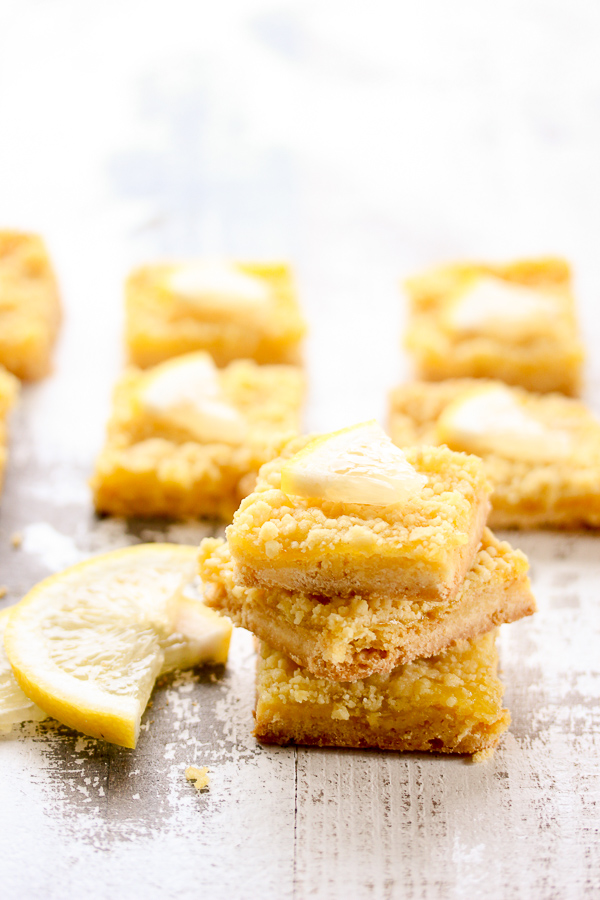 A number of year's ago when our son, Alex, graduated from high school we hosted an open house to celebrate. This, of course, required a lot planning. I was definitely going to order a cake from the bakery, but I also wanted to make one or two other desserts. Alex requested that I make lemon bars, but the crazy thing is….I'd never made lemon bars and I didn't even have a recipe for them.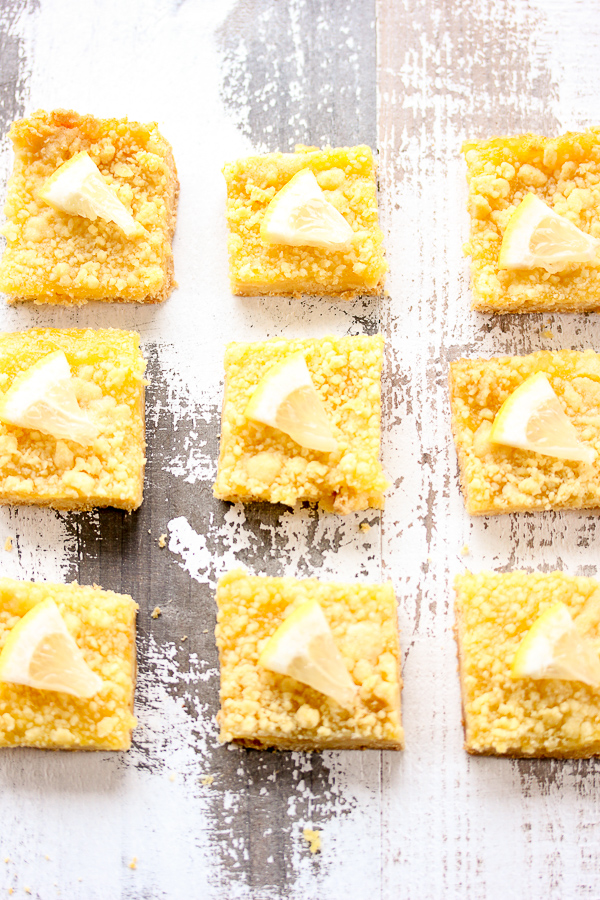 Now just because I'd never made lemon bars didn't mean I didn't love them or have an opinion on what they should taste like. So I started looking around the internet trying to find the perfect recipe. When I found this recipe and saw how easy it was, I knew it was the one for me. It's a recipe that Krista from Everyday Mom's Meals made and she found the recipe from Brandie at The Country Cook. I have to tell you, both of these ladies do a fabulous job of creating recipes that are delicious, family friendly and easy, perfect for busy families!
These lemon bars definitely fall into the category of easy! The original recipe only calls for three ingredients, I tweaked it a little bit and added lemon zest, but these were still a snap to make. But how do they taste? They are fabulous, just like you would expect a lemon bar to taste. These bars are a great go-to when I need to put together a quick dessert and they were perfect for Alex's open house.
I hope you give these a try yourself and please stop by and say HI to Krista and Brandie, I'm sure they'll both have something delicious for you!
Yield: 24
Easiest Ever Lemon Bars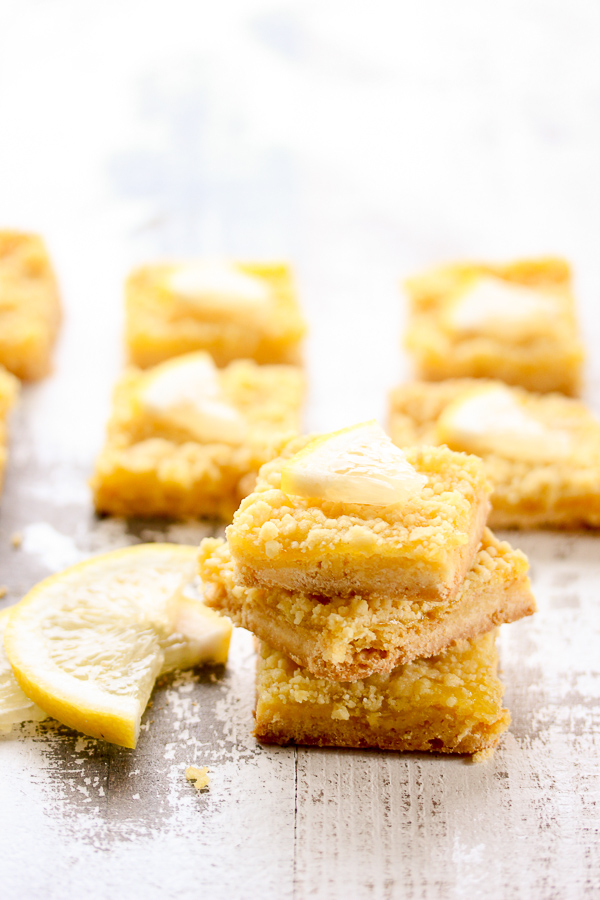 Ingredients
1 yellow cake mix
1 stick butter, softened
1 (21 oz) can lemon pie filling
zest of 1 lemon, divided (optional)
Instructions
Preheat oven to 350 degrees.
Coat a 9×13 baking dish with cooking spray.
In a large mixing bowl, combine cake mix and1/2 of the lemon zest (if using).
Add butter and using a pastry blender or a fork, incorporate it into cake mix until it becomes crumbly. Remove 1/2 cup of mixture.
Press remaining mixture into prepared pan to form a crust.
Mix remaining lemon zest with the pie filling.
Spread over the crust.
Sprinkle the reserved 1/2 cup cake mixture over the top.
Bake in preheated oven for 20 to 25 minutes until it looks set and is starting to become golden.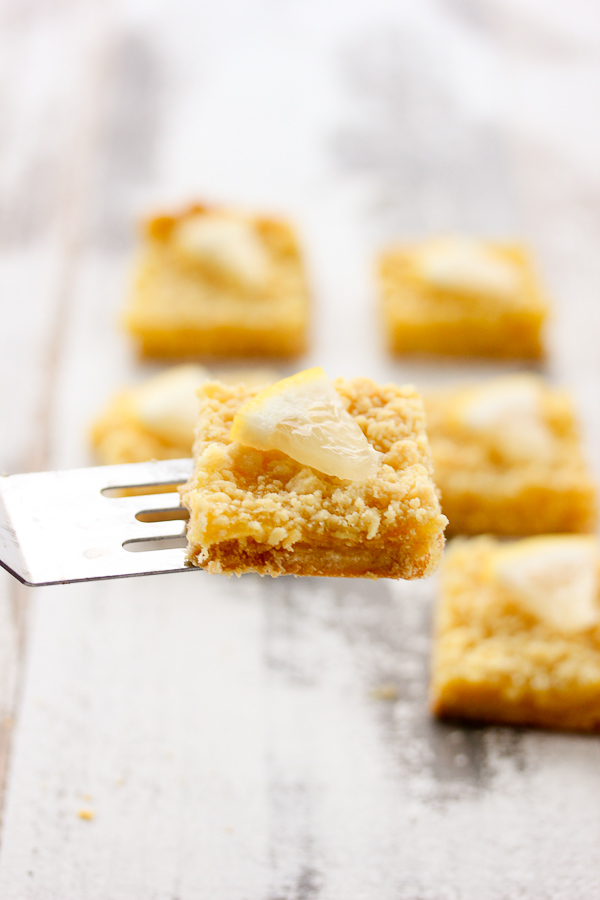 ENJOY!
This recipe has been shared at: