It is COLD up here in Minnesota, we are experiencing our first sub-zero weather of the season. There are a lot of reasons that I like living here, but the cold winter weather is not one of them. But enough about the weather, I'm here to talk about food and today it's something warm and sweet!
I was really in the mood for something sweet, but I wanted something that would be fairly healthy, that I wouldn't feel guilty about eating. So that made me think of a fruit crisp. I decided on blueberry and I put a twist on it by adding some white chocolate chips to the topping. What keeps this on the healthy side is that there is very little sugar added to it, just 1 tablespoon sugar and only 1/4 cup of white chocolate chips. Otherwise, everything else in this recipe is something that's good for you, blueberries, almonds and oatmeal. Delicious AND guilt-free!
White Chocolate Blueberry Crisp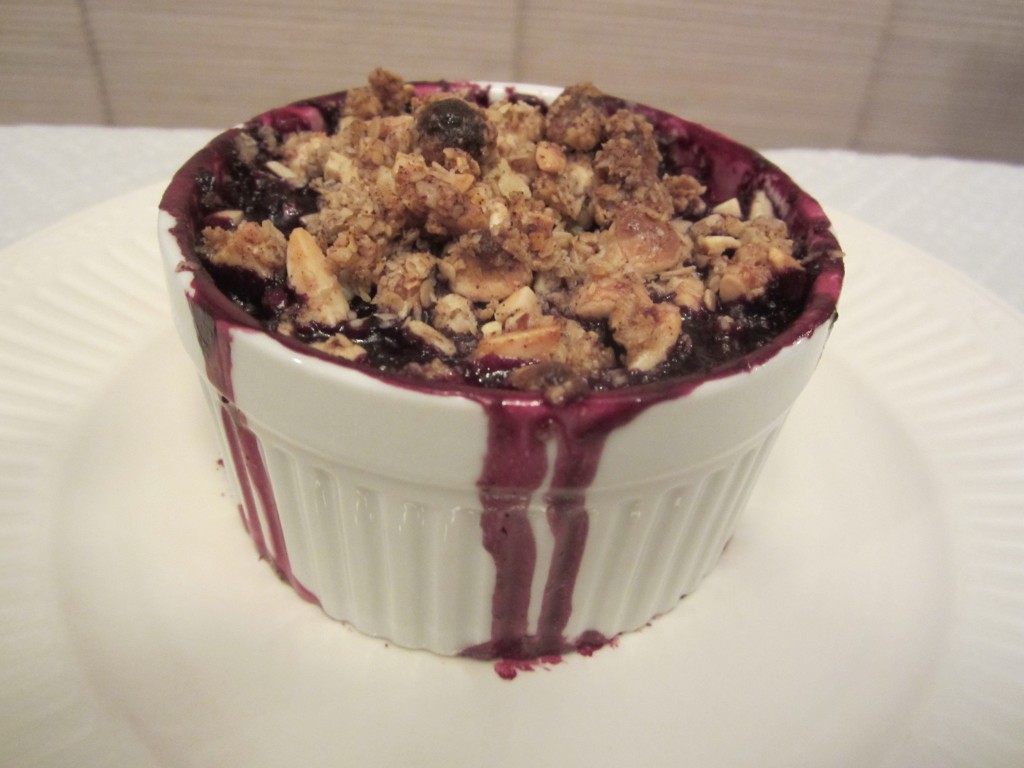 For topping:
1/2 cup quick cooking oats
1/2 cup slivered almonds, slightly crushed up
1/4 cup white chocolate chips
1/2 tsp cinnamon
1/4 tsp nutmeg
2 tbsp butter
For filling:
2 – 12 oz packages frozen blueberries
1 tbsp sugar
1 tbsp cornstarch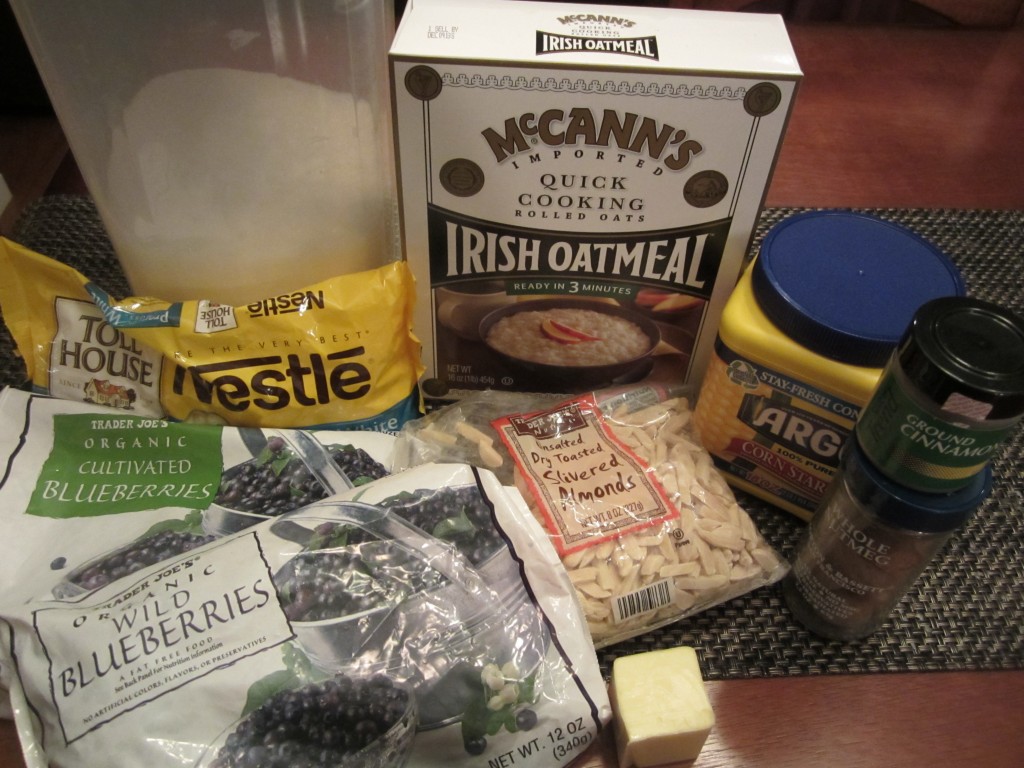 Preheat oven to 375 degrees. Coat four ramekins (or an 8×8 pan) with cooking spray.
Put blueberries in a strainer over a mixing bowl to drain, reserving juice.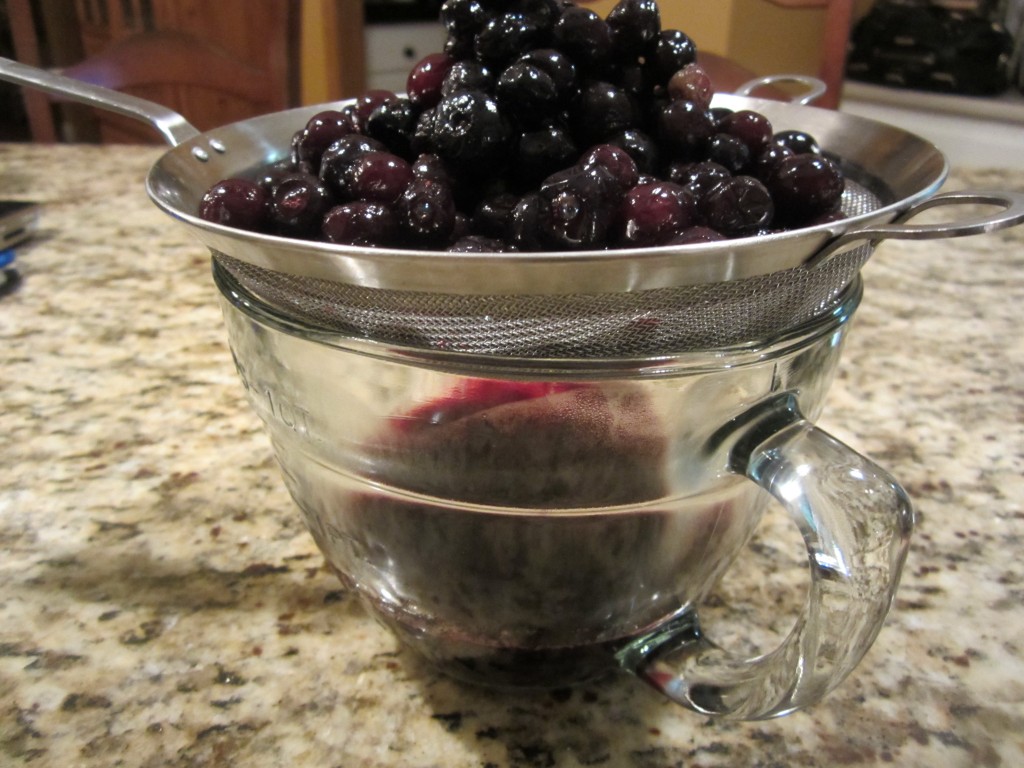 In another mixing bowl, combine oatmeal, almonds, white chocolate chips, cinnamon and nutmeg.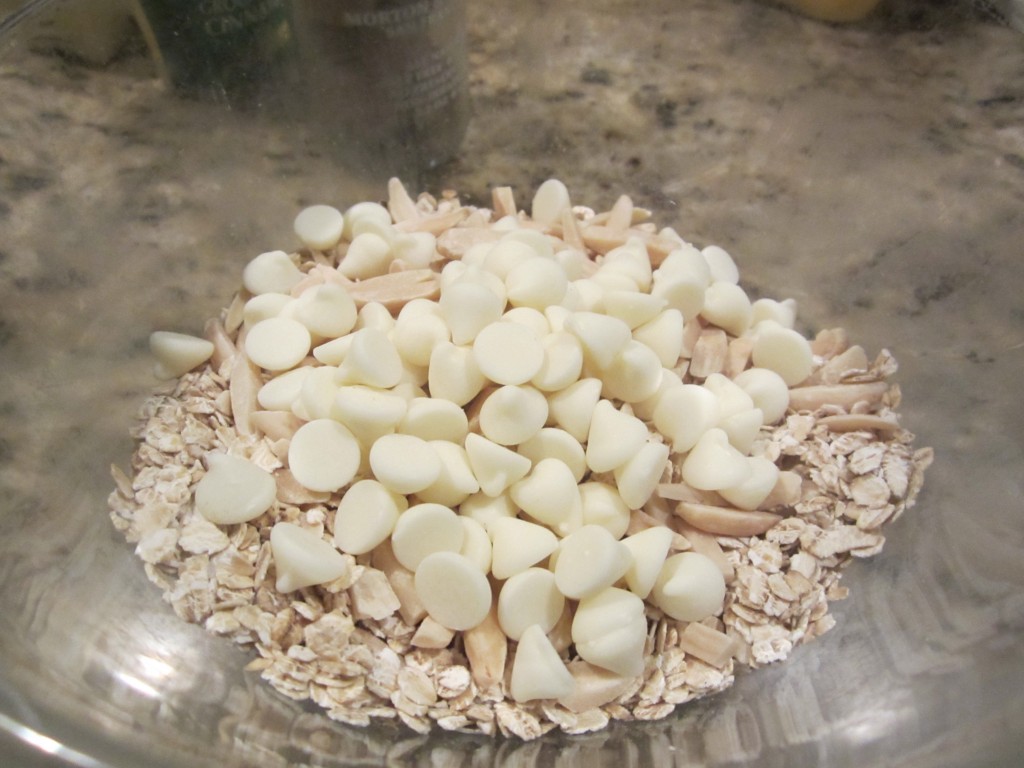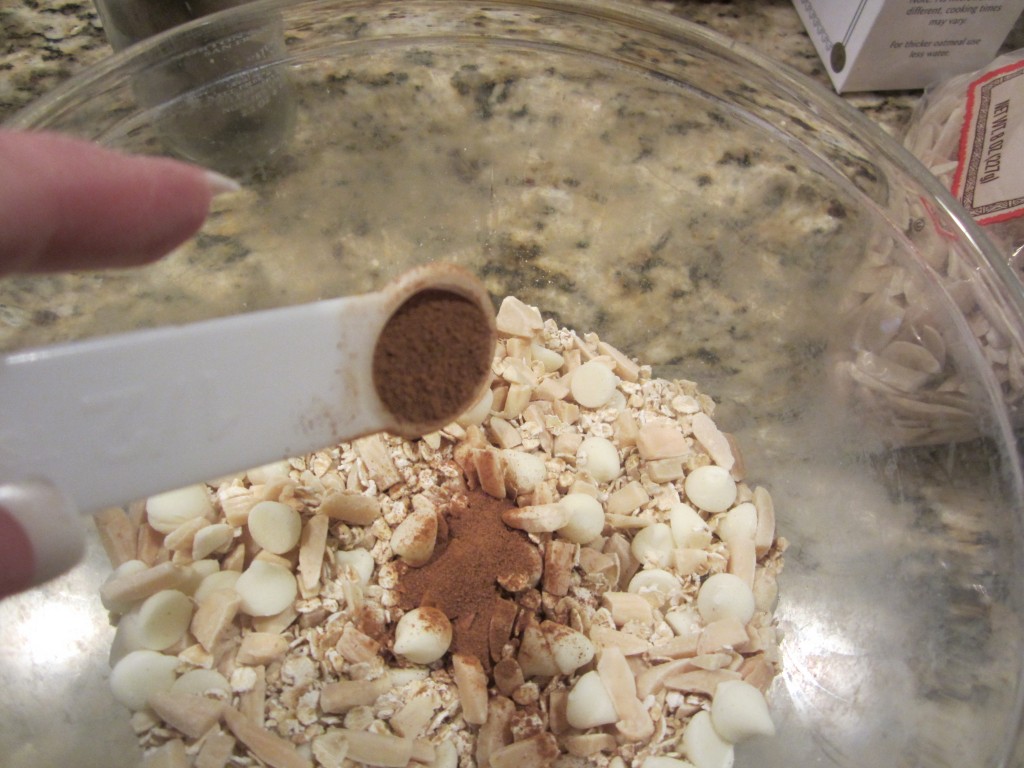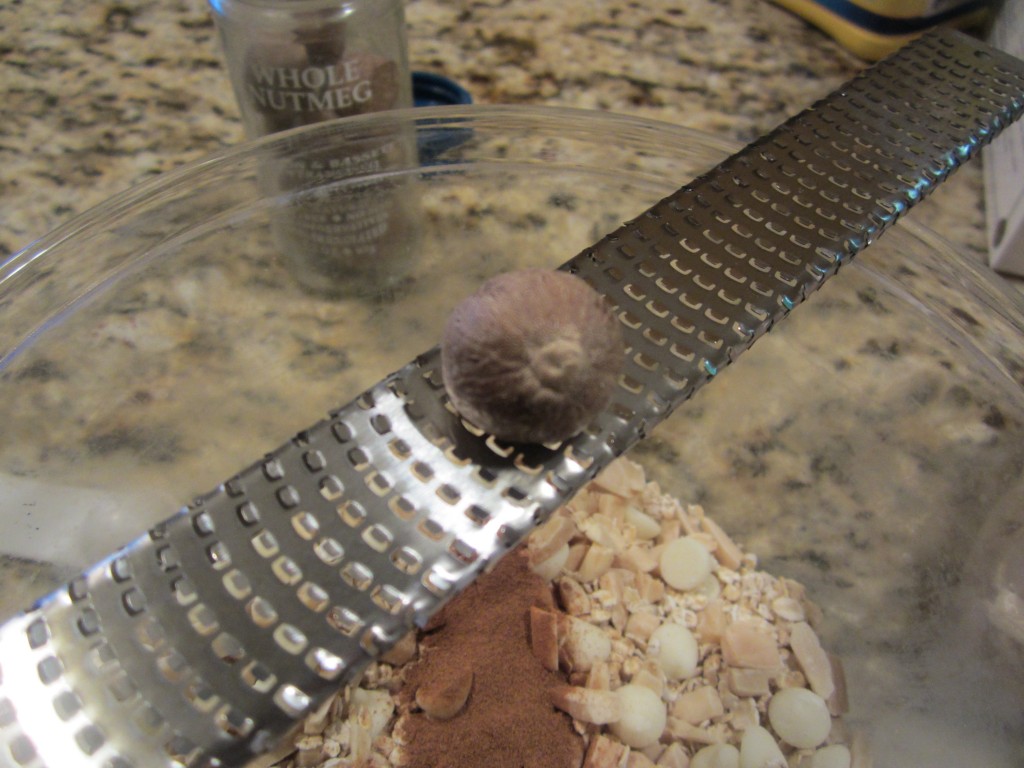 Add butter and blend in with a pastry blender until mixture is course and crumbly. Set aside.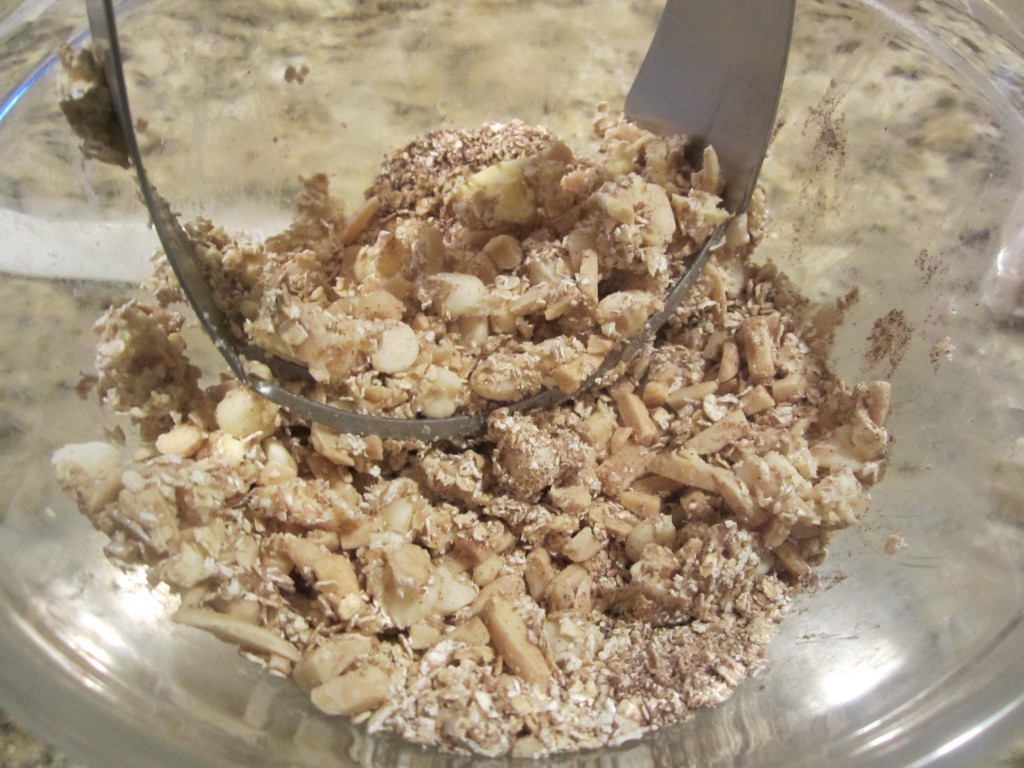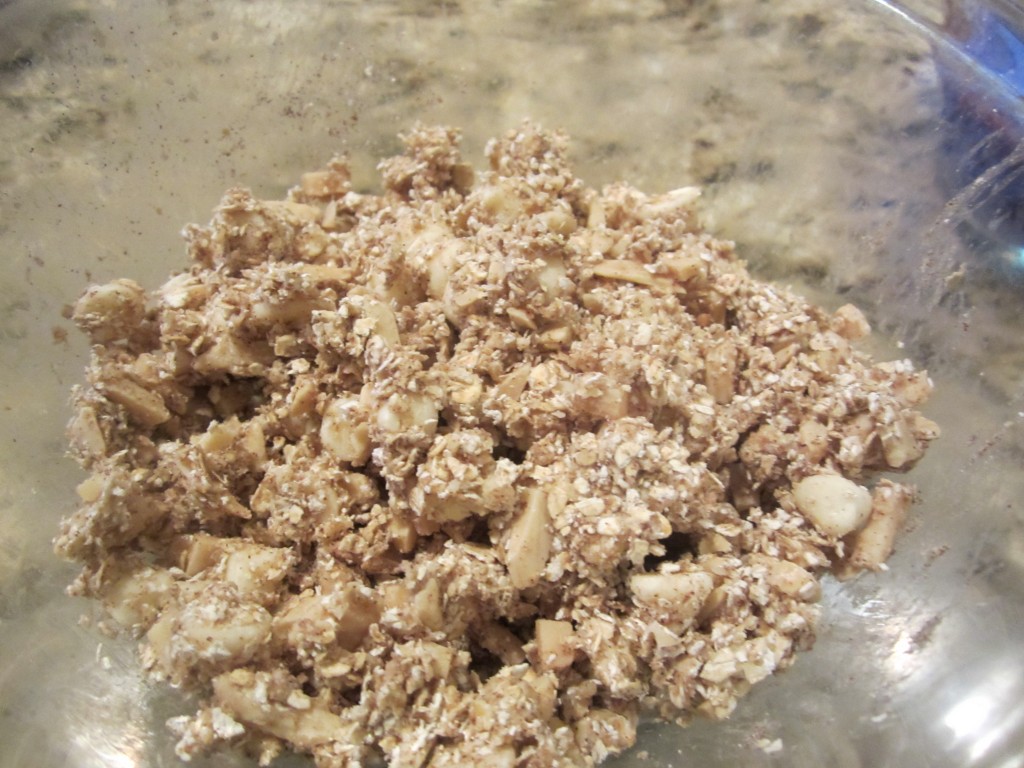 Add sugar and cornstarch to reserved juice and whisk in. Gently stir in blueberries.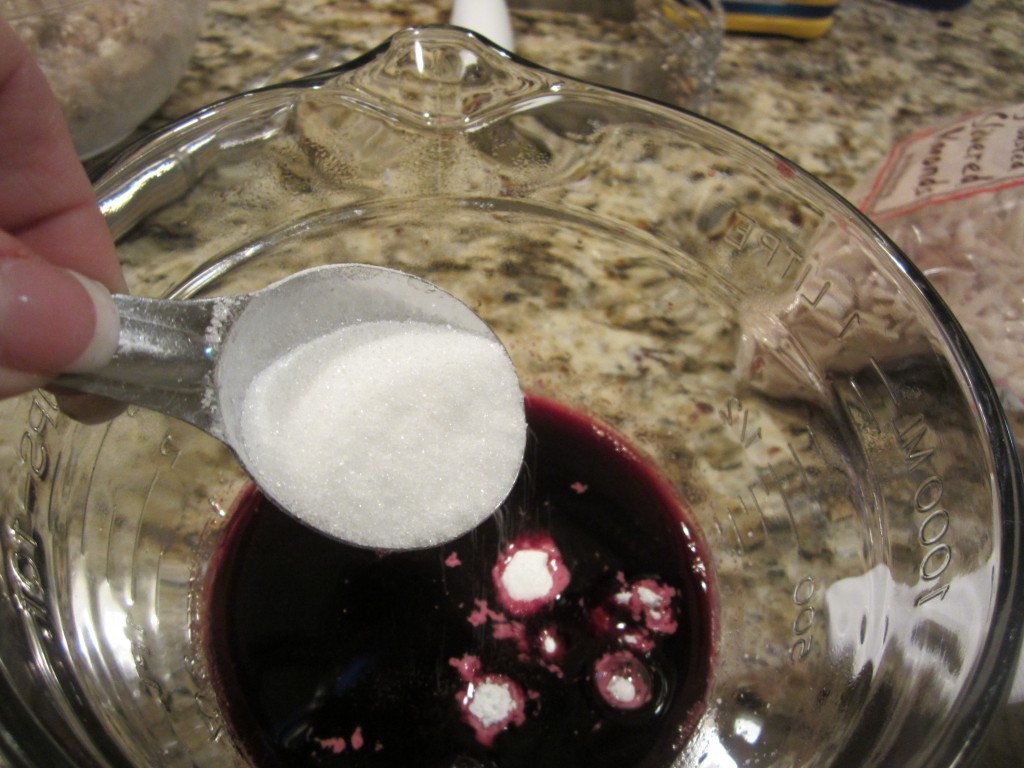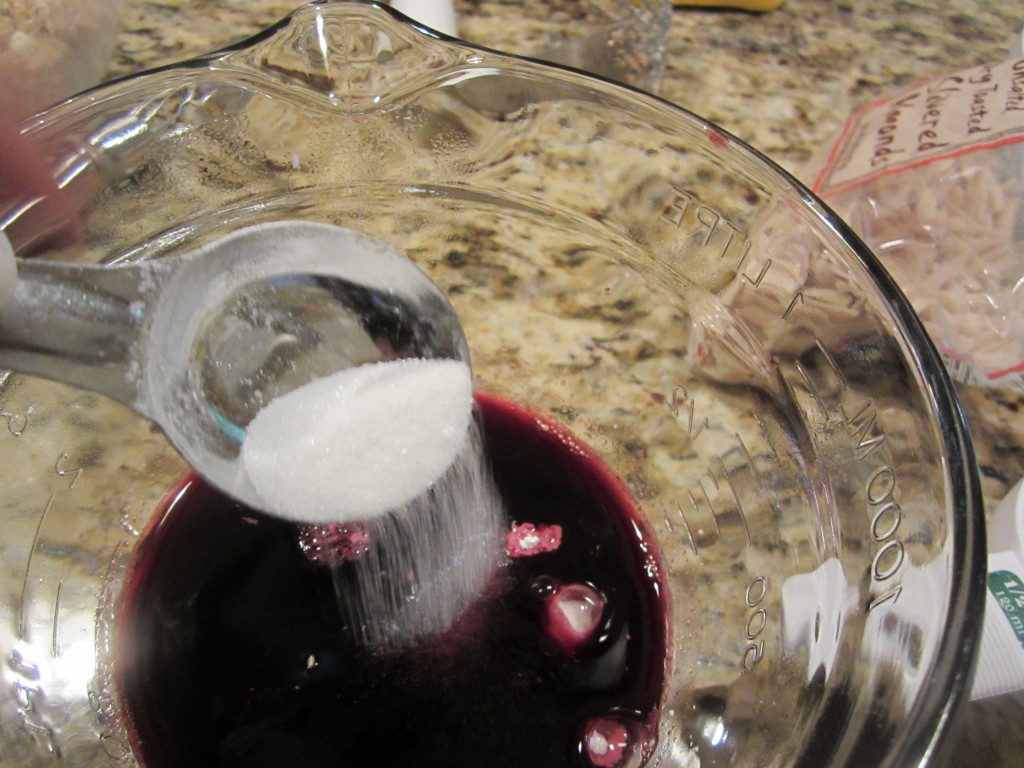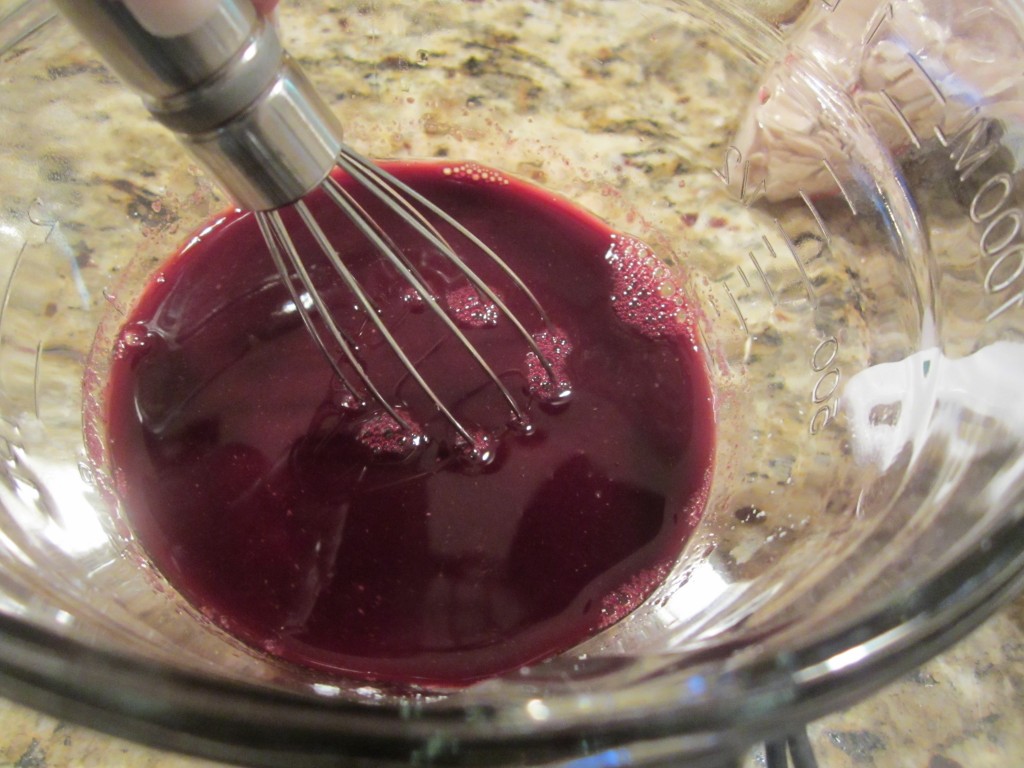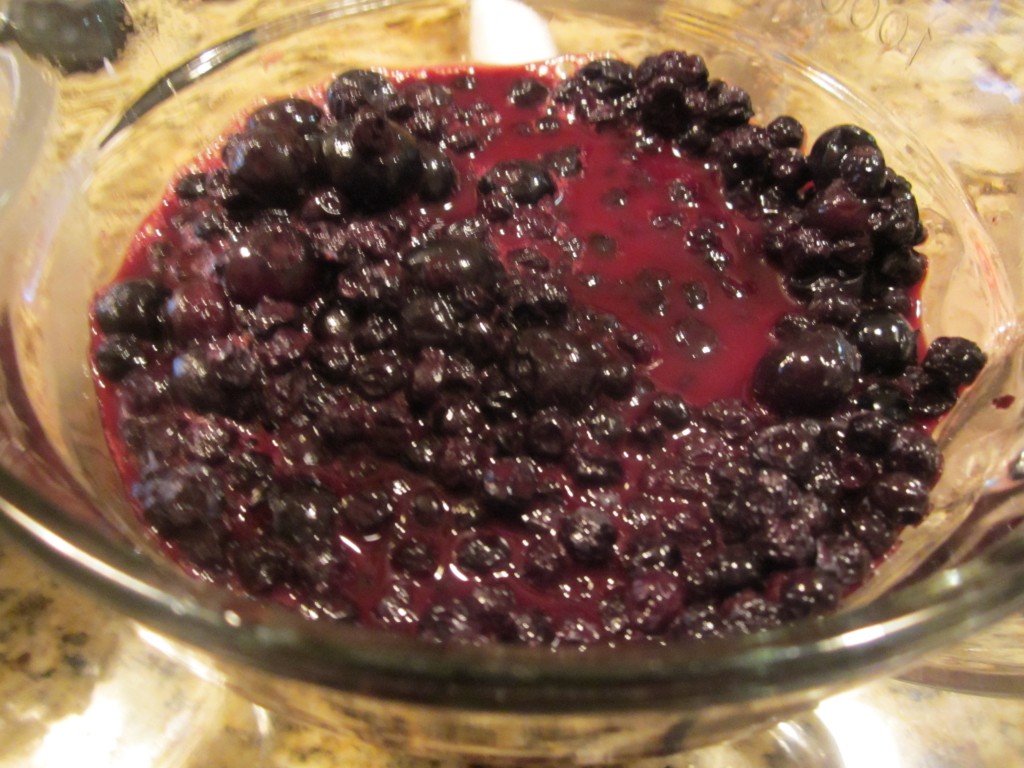 Divide blueberries between the four ramekins (or pour into an 8×8 pan). Top with oatmeal mixture.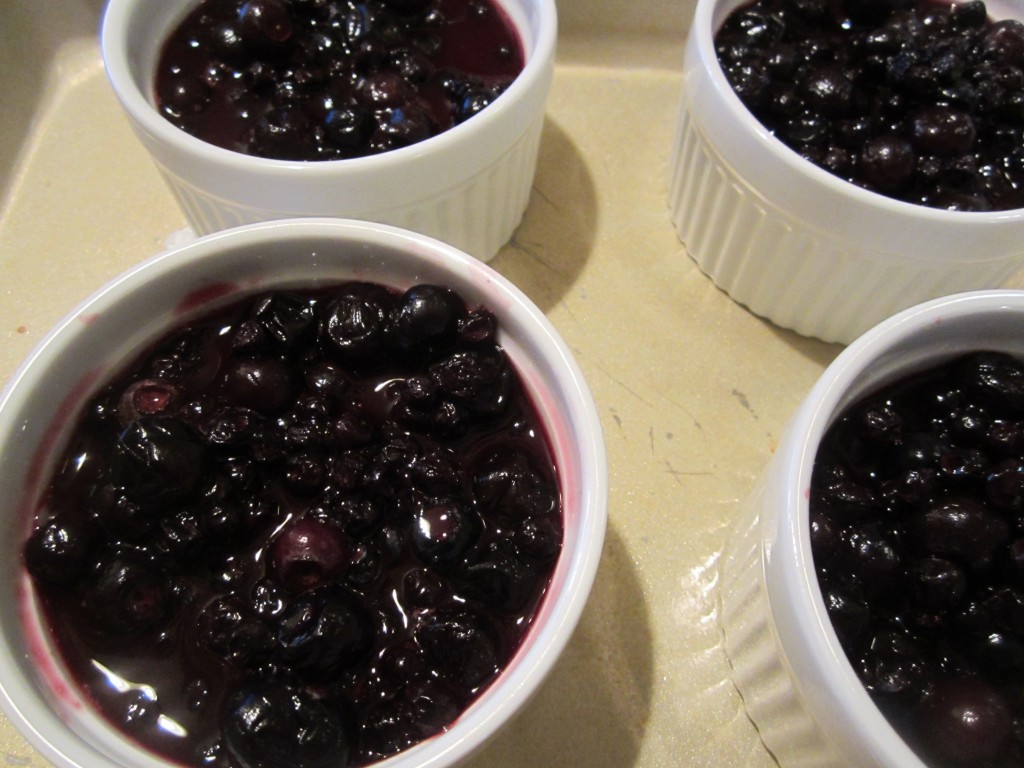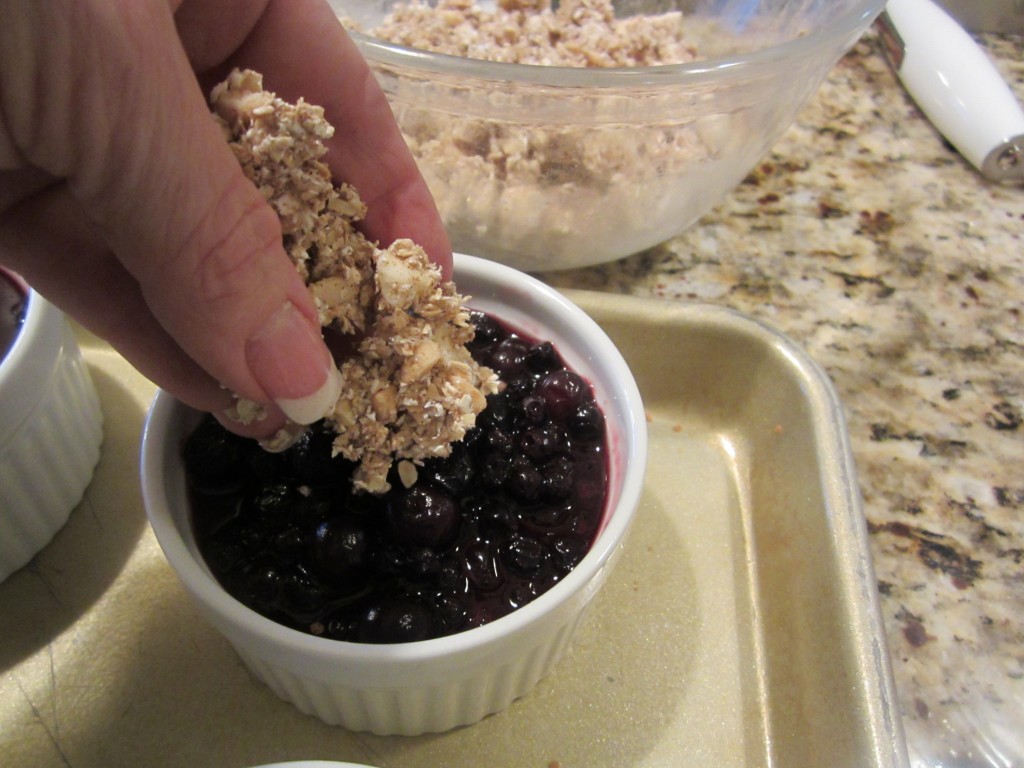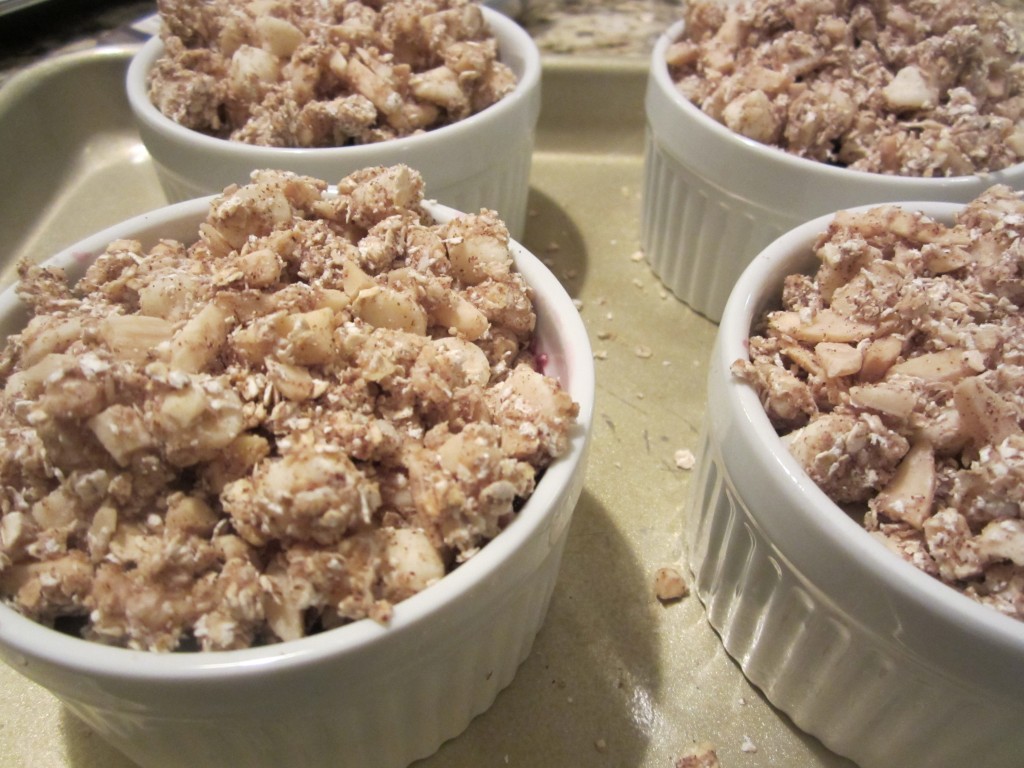 Place ramekins on a baking sheet and bake in preheated oven for 20 minutes.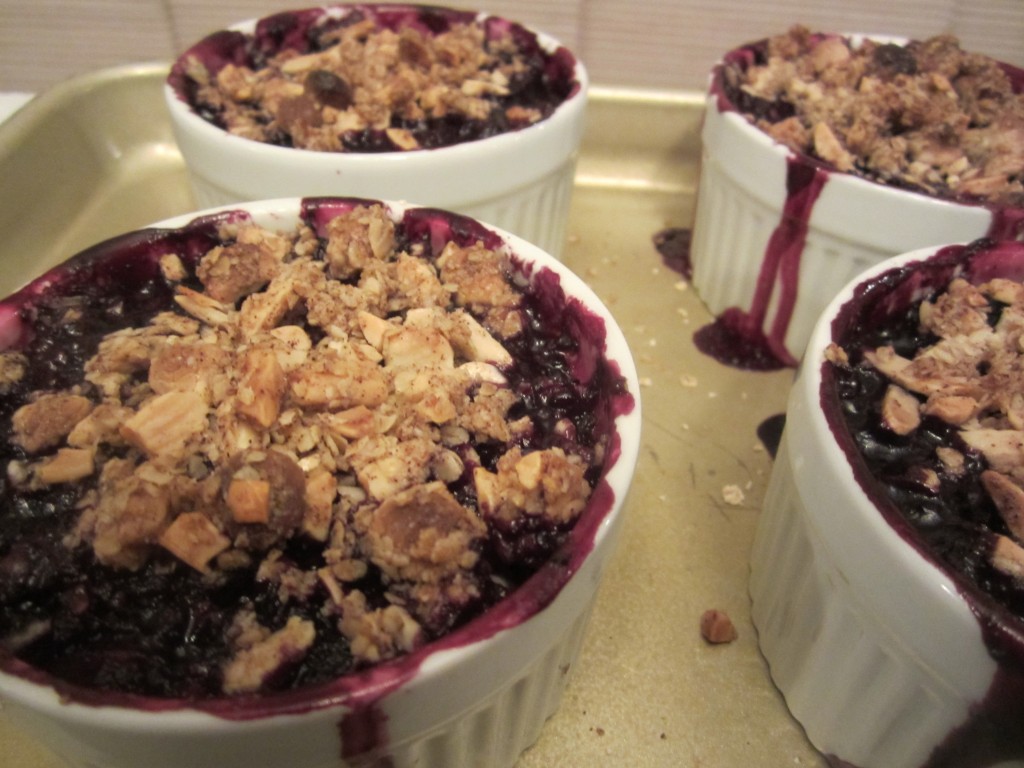 Allow to cool for 10 minutes. Serve warm.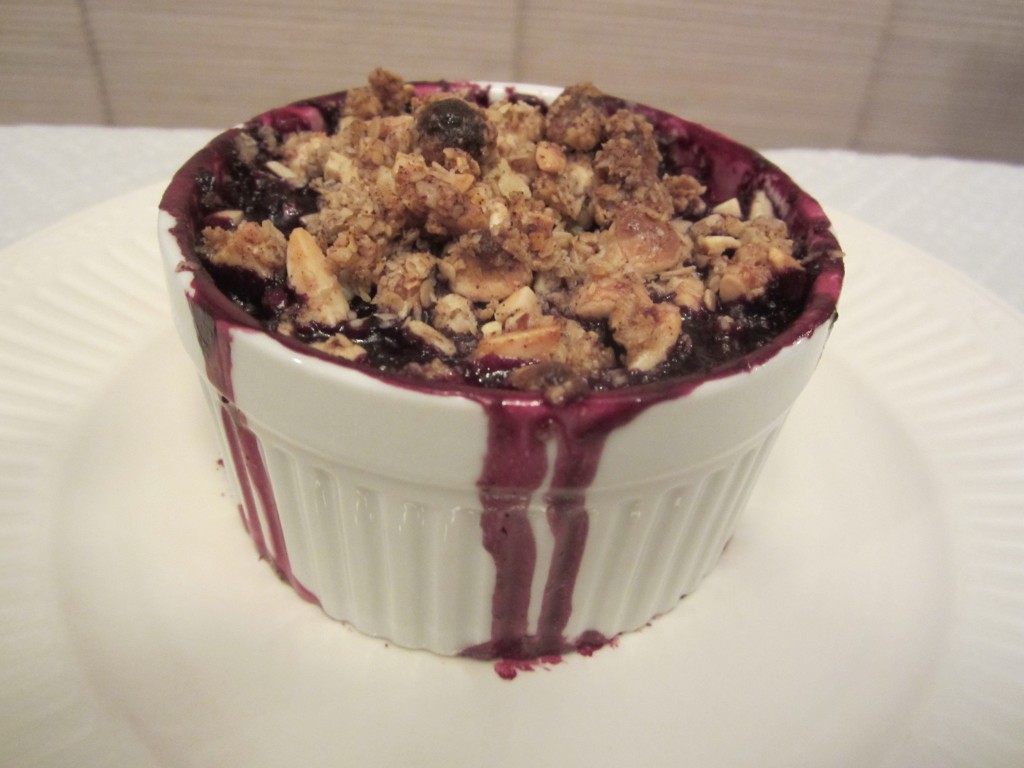 ENJOY!
Shared at 4 Little Fergusons on 1/20/12.
Shared at Amee's Savory Dish on 1/20/12.
Shared at Six Sisters Stuff on 1/21/12.
Shared at Crumbs and Chaos on1/21/12.
Shared at Everyday Mom's Meals on 1/22/12.
Shared at Things That Make You Go MMMMMM on 1/23/12
Shared at Mandy's Recipe Box on 1/24/12.
Shared at Chef in Training on 1/24/12.
Shared at Lady Behind the Curtain on 1/25/12.
Shared at This Chick Cooks on 1/25/12.
Shared at Newlyweds Blog on 1/25/12.
Shared at Crazy for Crust on 1/25/12.
Shared at Simply Sweet Home on 2/10/12.
Shared at Eat at Home on 6/27/12.