I love caramelized onions. They taste so sweet and mild and they're perfect for using in soups, sandwiches, frittatas and the list could go on. The problem is, they take such a long time to make. You have to be patient and cook them low and slow on the stove top, being careful that they don't burn. So recipes that call for caramelized onions aren't really weeknight friendly, because you need lots of time.
Then I discovered a really easy method from my friend Justine at Full Belly Sisters. Put a pile of onions in the slow cooker along with a little olive oil and butter and you'll have caramelized onions on hand anytime a recipe calls for it. It takes a good long time in the slow cooker, about 12 hours, but the slow cooker does almost all of the work for you. Once you've sliced the onions, all you have to do is stir them every few hours.
I like to divide the onions into 1 cup portions and place in ziploc bags. I flatten the bags and store them stacked on top of each other in the freezer. They only take a couple of minutes to thaw in the microwave and then they're ready to use in any recipe.
Slow Cooker Caramelized Onions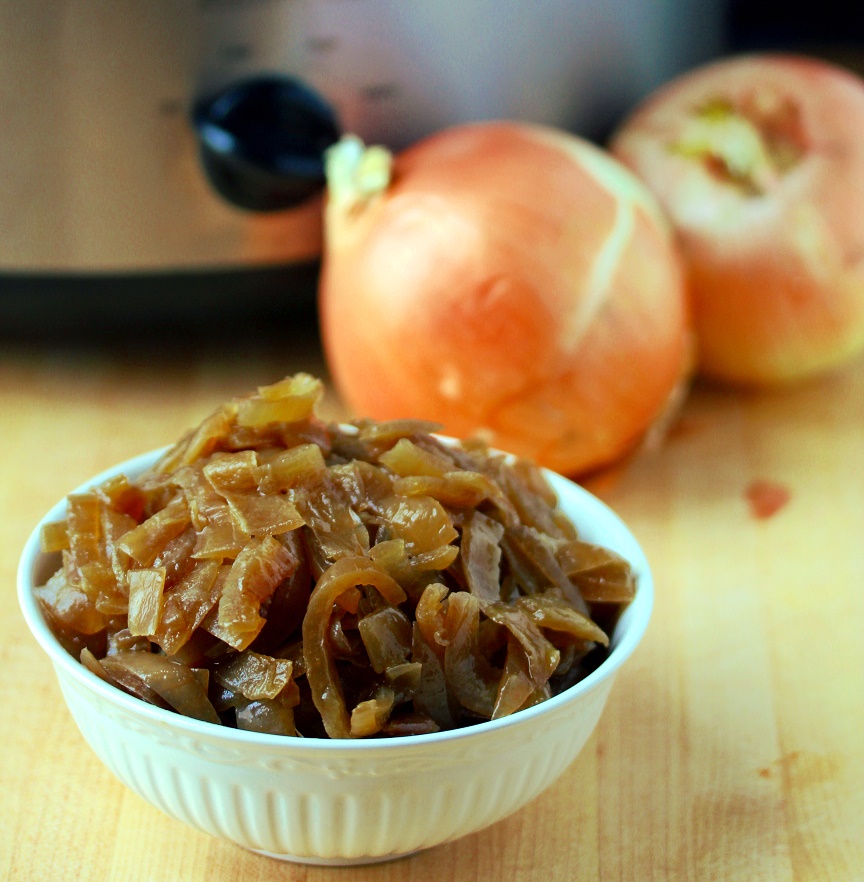 6 yellow onions large onions, about 4 lbs
1/4 cup olive oil
1 tsp salt
1 tbsp butter
Quarter onions lengthwise and slice each quarter crosswise.
Coat slow cooker with cooking spray.
Place onions in slow cooker. Pour olive oil over onions and toss to coat.
Sprinkle salt over onions, tossing again.
Cut butter into small pieces and dot over the top of the onions.
Cook on low for about 12 hours, stirring every few hours.
Makes about 8 cups of caramelized onions.
Refrigerate or freeze until ready to use.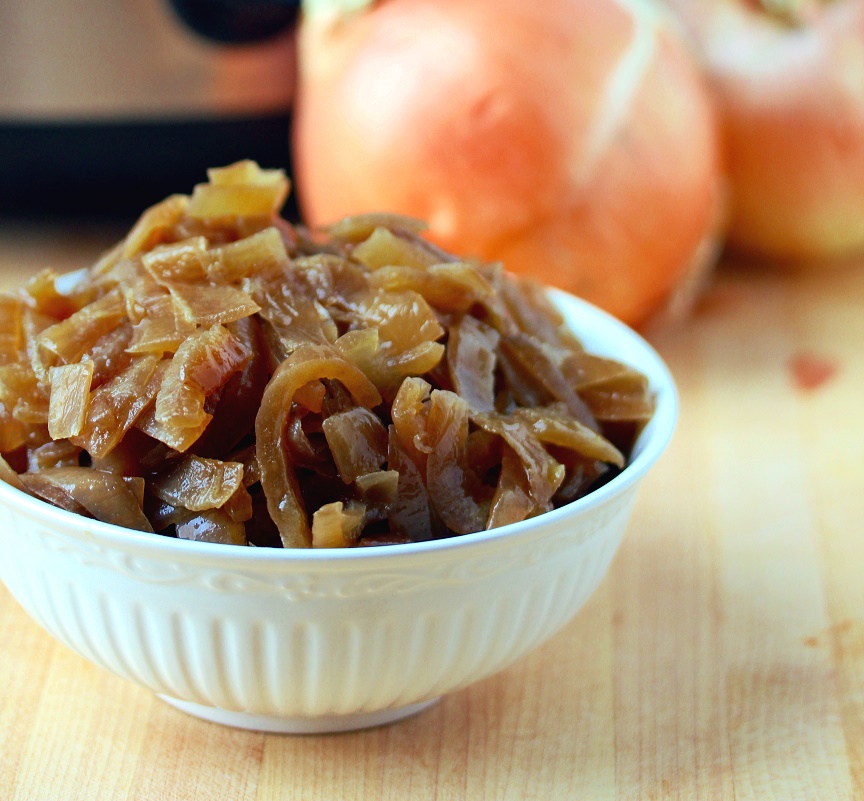 ENJOY!

Shared at these great blogs: