It's football season and you know what that means……..football SNACKS! I'm not a big football fan but I do love the opportunity to get together with friends and share some yummy snacks and appetizers.
This sausage cheese dip is perfect for a football party. It's creamy and delicious and you make it in the slow cooker, so it's easy! It only has half a pound of pork sausage in the whole recipe and it uses reduced fat cheeses. Top that off with baked tortilla chips and you have a fairly guilt-free snack!
There are a couple options for this dip as well. I used flour tortillas because that's what I happened to have on hand, but corn tortillas would also work really well. You could also substitute turkey sausage for the pork. Finally, this would double or triple really well if you have a large crowd to feed.
Sausage Cheese Dip with Homemade Baked Tortilla Chips
8 oz pork breakfast sausage (I used Jimmy Dean)
1 jalapeno, finely chopped
1 14.5 oz can diced tomatoes
1 80z brick light cream cheese, cubed
1 cup shredded reduced fat Mexican blend cheese (cheddar would work fine, too)
4 – 8 inch flour tortillas
cooking spray
salt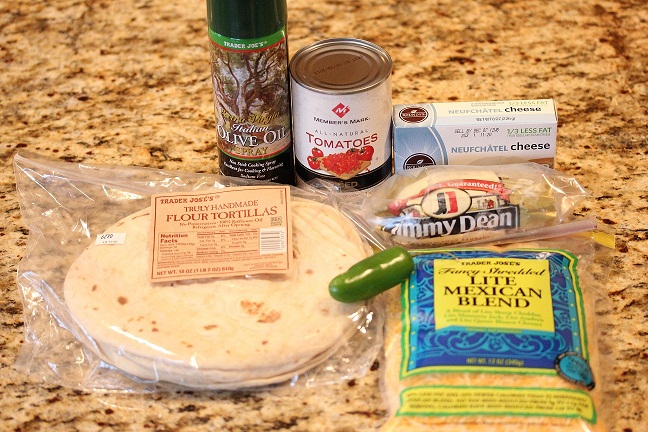 Brown sausage over medium high heat in a skillet. Once sausage is browned, add jalapeno and tomatoes. Let cook for a couple of minutes. Spoon into slow cooker.
Stir cubed cream cheese and shredded cheese into sausage mixture.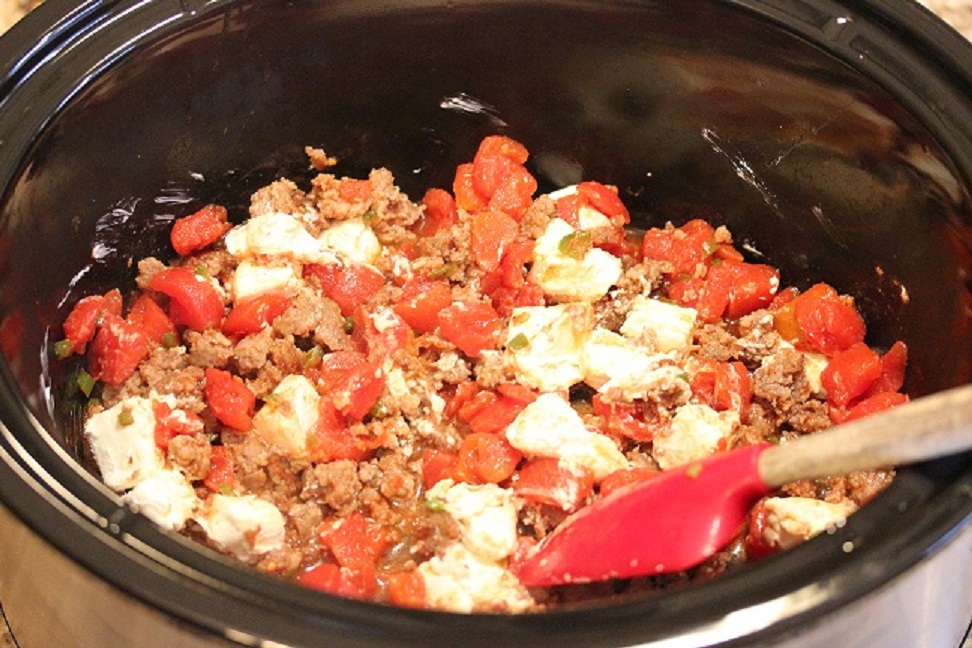 Cook on low for about 3-4 hours until melted and bubbly. Stir mixture after about the first hour of cooking.
To make the baked tortillas, preheat oven to 350 degrees.
Stack tortillas on top of each other and cut into 8 pie shaped pieces for a total of 32 pieces.
Place tortilla pieces on a baking sheet in a single layer. Coat each side with cooking spray and sprinkle with salt.
Bake in preheated oven for 10 minutes or until chips are crispy.
Spoon dip into a serving dish and serve with tortilla chips.
ENJOY!

Shared at these great blogs: