The first time I tasted this tea, I knew I was in love, this is probably one of the best soft drinks that I've ever had and I'm not kidding. Steve also loved it and he doesn't even like ice tea. We were at a tasting with the caterer about a month ago for Nicole's wedding and this is one of the beverages that he plans on serving at the wedding and I think it is absolutely genius! It's ice tea that's been combined with a combination of citrus and herbs.
What I think is so unique about this ice tea is the combination of herbs that are used. It's a combo of mint, basil and dill…..yes, you heard right, dill! I have to admit, I was a little skeptical about the dill. I mean, I love dill and all, but I usually think of dill and pickles or fish, not ice tea. But one sip and I was sold, so do not fear the dill in your ice tea, there's just a hint of it in the background. What the herbs and citrus do is give this tea, which is Crystal Light ice tea, a really fresh and delightful flavor. It tastes like something really special and you'd think it was really complicated to prepare, but it's not.
Since this is so simple to make it would be really easy to make in a large quantity, so it would be perfect for entertaining. If you're hosting a Mother's Day brunch or a shower it would be a perfect, refreshing beverage to serve. The other nice thing about this ice tea is that it's very low calorie since it's made with Crystal light, so you can have a big tall glass and not feel the least bit guilty!
Herb Citrus Ice Tea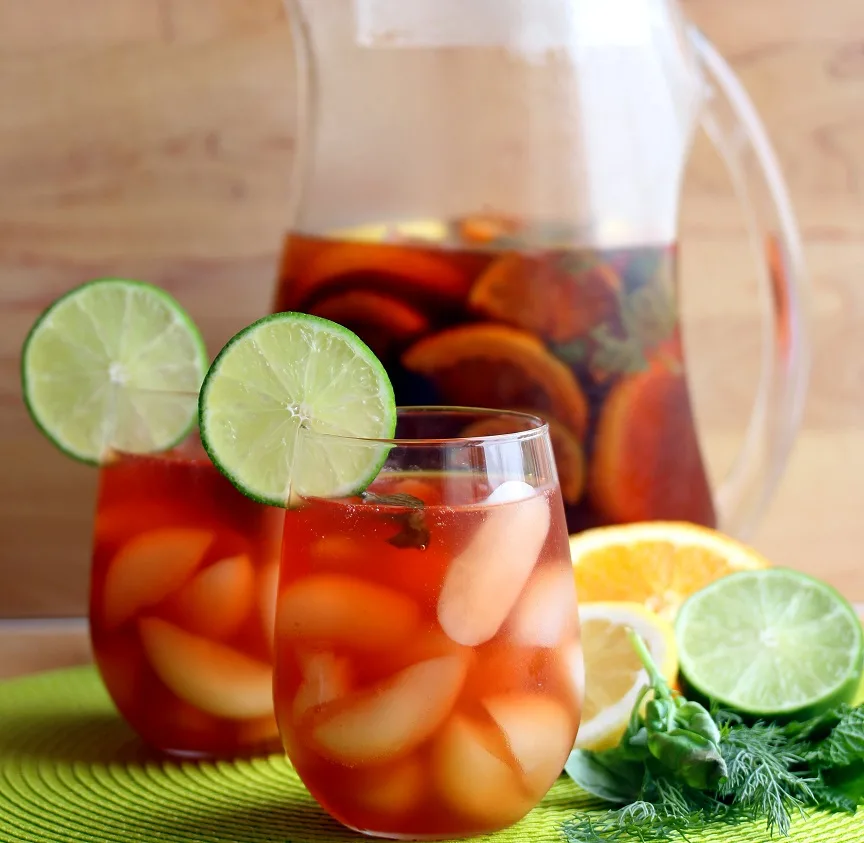 1 (2 quart) packet Crystal Light Peach Ice Tea
2 quarts water
1/2 orange, sliced
1/2 lemon, sliced and seeds picked out
1/2 lime sliced
1/4 cup mint leaves
1/4 cup basil leaves
2 to 3 sprigs of dill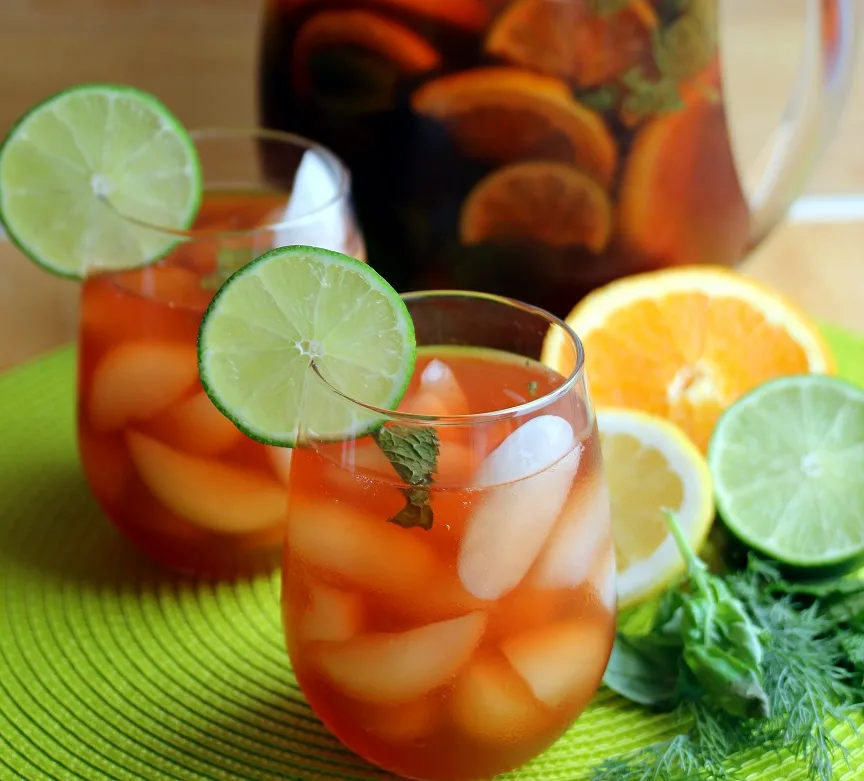 Combine water and Crystal Light in a pitcher, stirring until Crystal light has fully dissolved.
Add sliced citrus to the pitcher, squeezing each slice to release the juices.
Tear the mint and basil and add to pitcher, along with the dill sprigs.
Stir well with a wooden spoon trying to press on the herbs and citrus to help release flavors into the tea.
Let tea sit for at least two hours and up to overnight.
Serve over ice.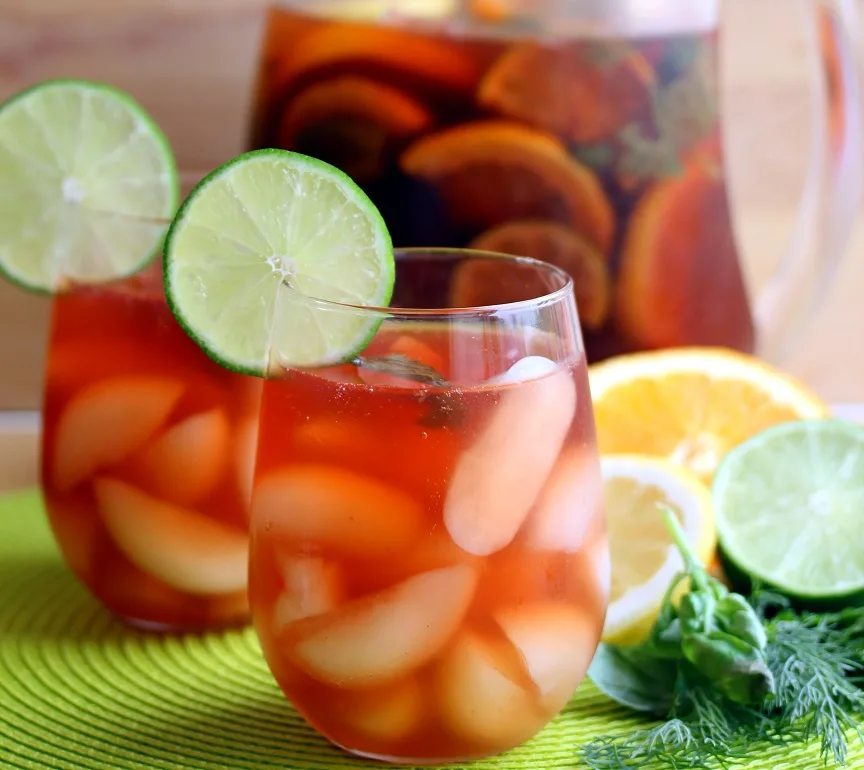 ENJOY!
Shared at these great blogs: