Easy antipasto skewers are a perfect party appetizer that can be made ahead of time and will disappear in minutes.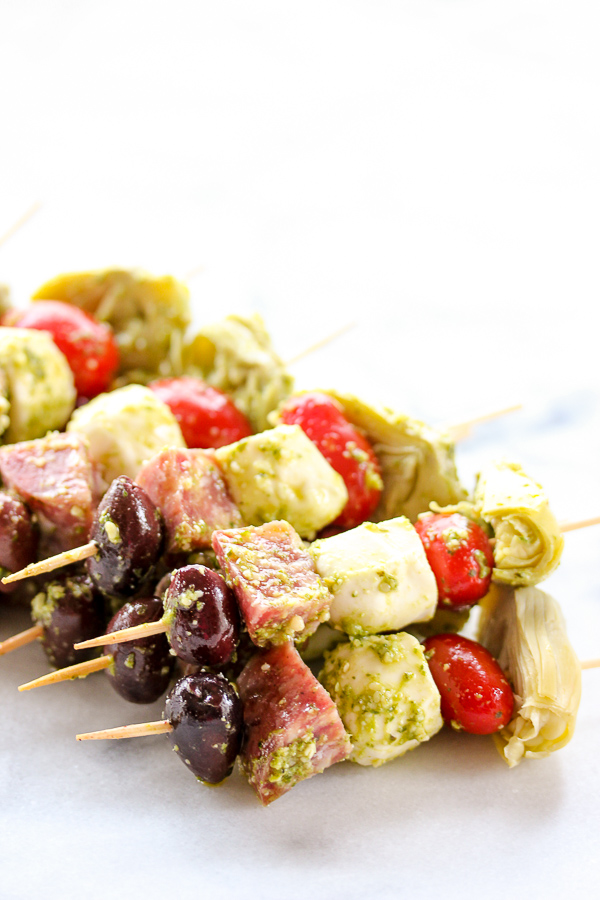 Yay, the weekend is here! I'm getting ready to head up to our cabin with Steve and we're planning on kicking back and just relaxing. Steve's been out of town all week for work, so it will be fun to hang out and catch up. Eating is definitely a priority when we're up there, so these tasty antipasto skewers will definitely be coming along for the ride. Who knows, they're so good they may be gone before the drive is over. But I hope not, because I really want to sit down once we get to the cabin and savor all their goodness.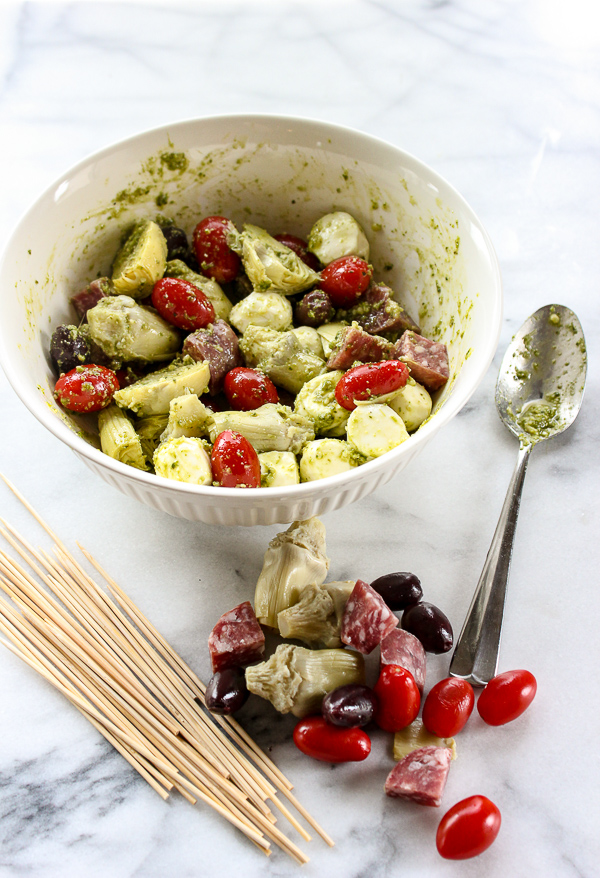 Besides all of their deliciousness, I love these antipasto skewers because 1) they're incredibly easy to make 2) they're a perfect party appetizer (or perfect for eating while you're sitting at your cabin relaxing) and 3) you can make them ahead of time which helps to keep the stress level of any party down. What's not to love about all of that? Oh, and they're just cute finger food.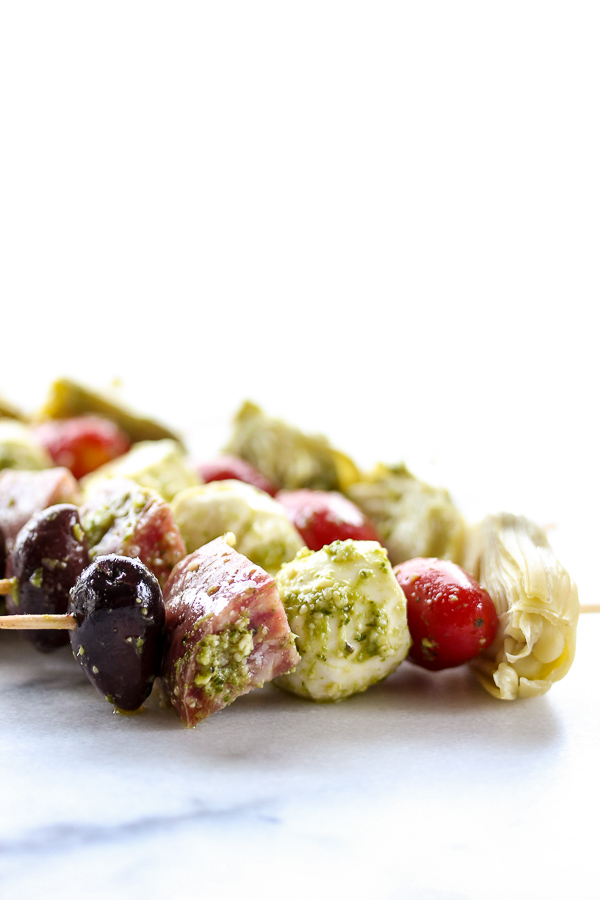 When I say these antipasto skewers are easy to make, I'm not kidding. All that's involved is taking the ingredients, tossing them in a little pesto and then threading them onto skewers. Then they can hang out in the fridge until you're ready to serve them. It doesn't get much easier. They're also very adaptable, if there's an ingredient you don't care for, swap it out for something you do like. If you don't like artichokes, use pepperoncini peppers instead or use prosciutto instead of salami, you get the idea.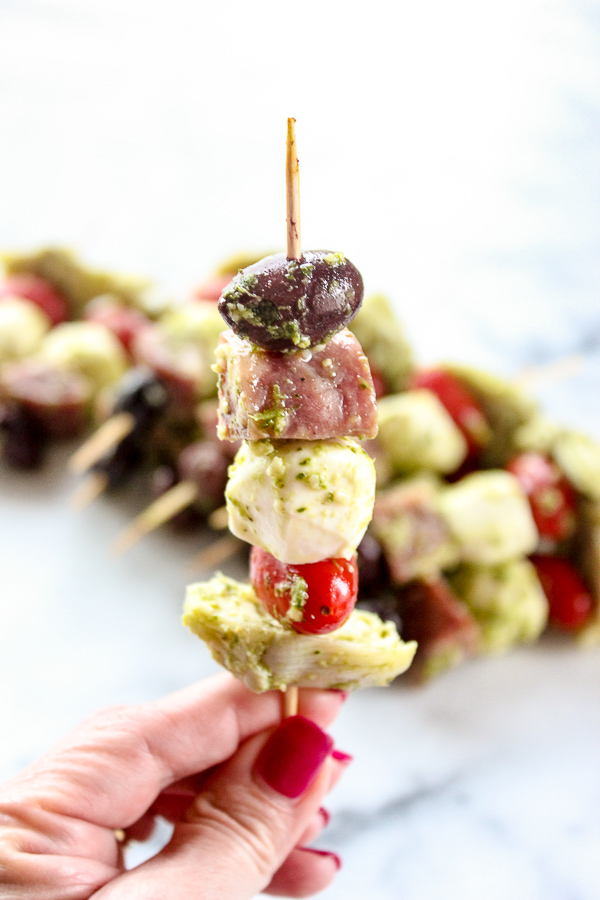 Easy Antipasto Skewers[/b]" thumbnail="https://lisasdinnertimedish.com/wp-content/uploads/2018/11/easy-antipasto-skewers-4872.jpg" type="recipe"]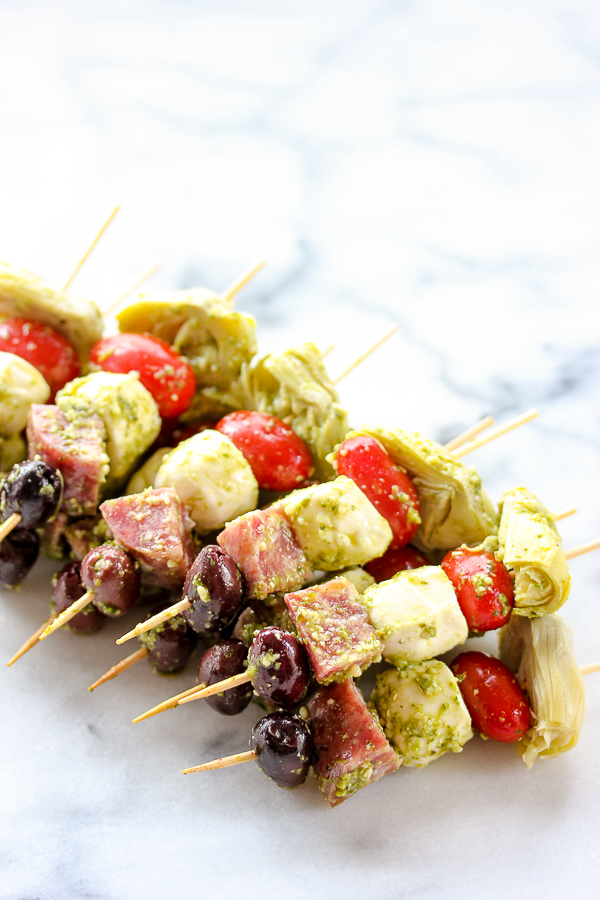 ENJOY!