Do you sometimes want just a little bite of something sweet? I know I do. That's why these mini cheesecake bites are so perfect. They're just the right size when you're craving a sweet treat. So you'll want to keep these delicious morsels on hand for that little something sweet at the end of dinner or to go with your afternoon cup of tea.
The really great thing about these beauties is that they're a snap to make and they're made with ingredients that are easy keep on hand. Plus, you can freeze them. To freeze them, I put them in zip-loc bags in a single layer. You can easily pull them out of the freezer as you need them.
I like to top these with a variety of jams. My favorites to use are apricot, raspberry and fig, use whatever your favorites are. You could also top them with some chopped up fresh fruit, like strawberries or even mangoes. Let your creative juices flow!
Mini Cheesecake Bites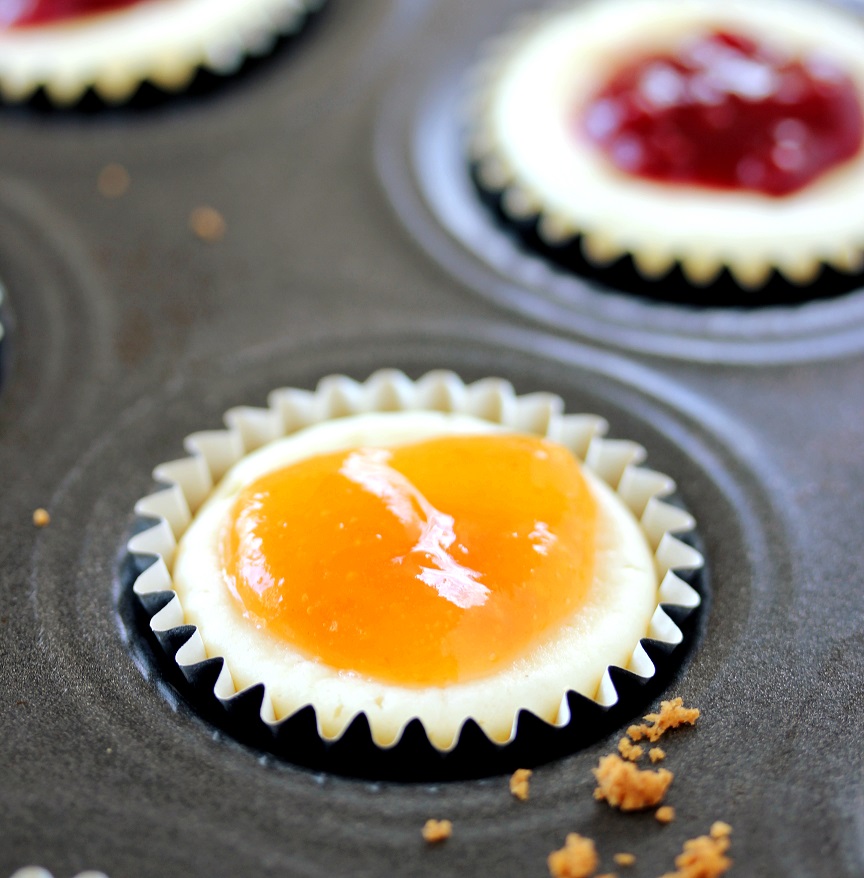 4 whole graham crackers
1 tbsp butter, melted
1 (8 oz) package cream cheese, softened
1 egg
1/4 cup sugar
1 tbsp flour
assorted jams and/or mini chocolate chips
Preheat oven to 350 degrees.
Crush graham crackers in a blender or food processor.
Add melted butter and process until crumbs are coated.
Line a mini muffin tin with baking cups.
Press 1 tsp of graham cracker mixture into the bottom of each cup.
Beat together cream cheese and egg until creamy.
Add sugar and flour and beat until incorporated.
Divide cream cheese mixture between baking cups, about 1 tbsp each (this makes approximately 24 bites).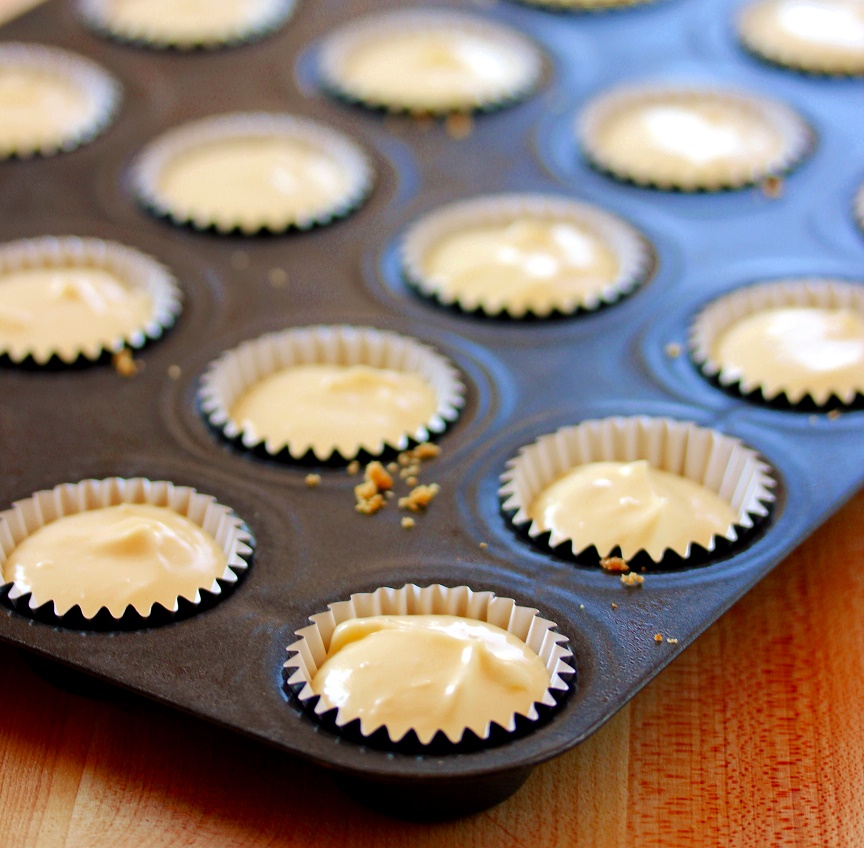 Bake in preheated oven for 15 minutes.
Cool completely and then top with desired toppings.
Keep refrigerated.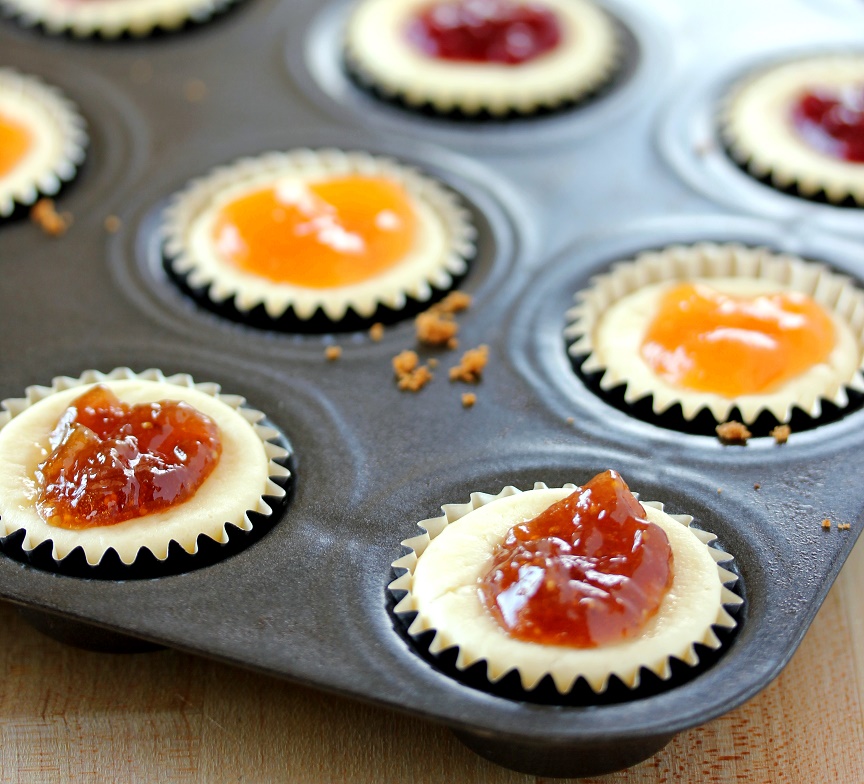 ENJOY!

Shared at these great blogs: