Slathered in cream cheese glaze and pillowy soft, these cinnamon rolls are the perfect treat for any holiday brunch gathering.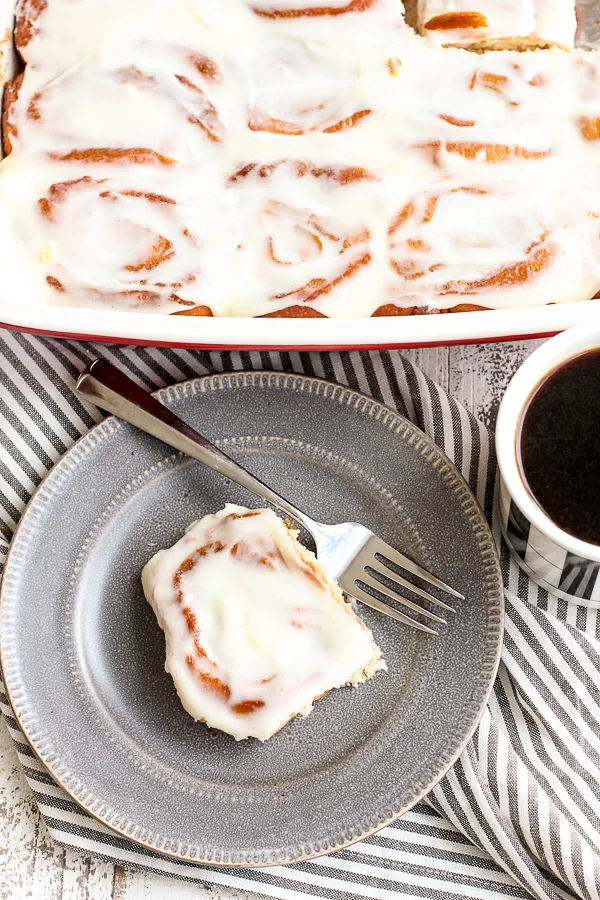 Mmmmm……cinnamon rolls! Do I really need to say more? I mean, who doesn't like them? Especially when they're slathered with cream cheese glaze.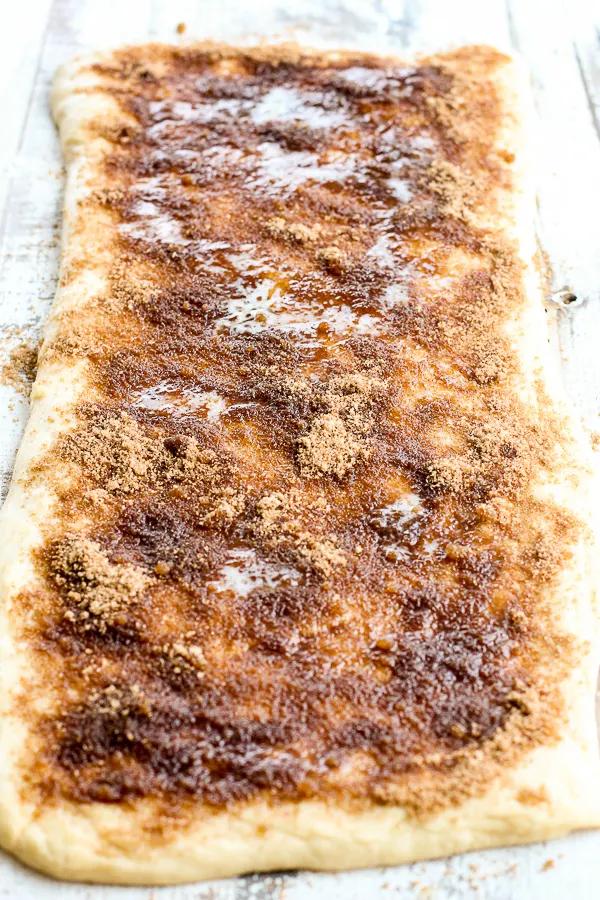 They do take a bit of time to make, but I have to say, it's totally worth the effort. Plus, a lot of the time is hands off while you're waiting for the dough to rise and then while they bake.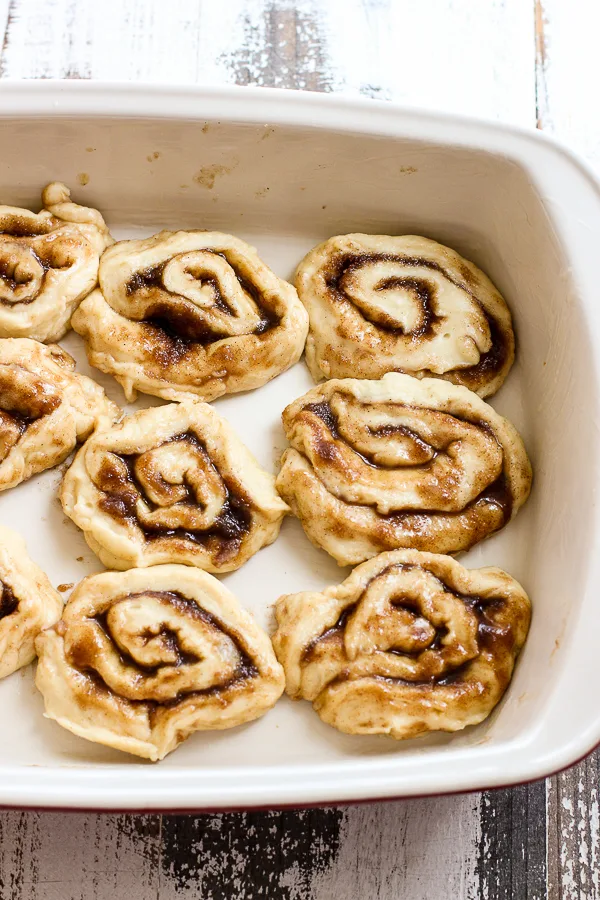 And of course, while they're baking, your house smells like one big cinnamon roll!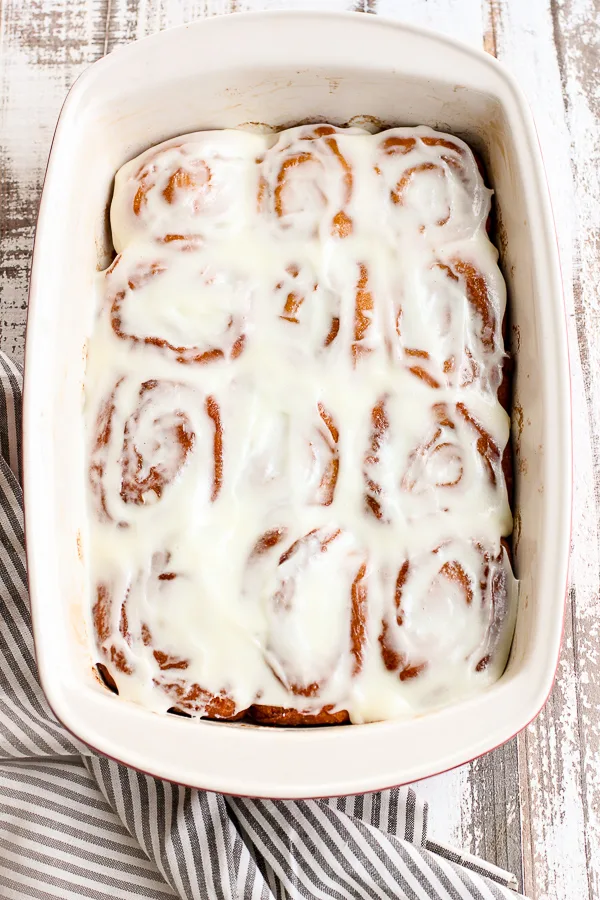 So next weekend, why don't you spend some time in the kitchen and treat yourself to these beauties? You won't regret it!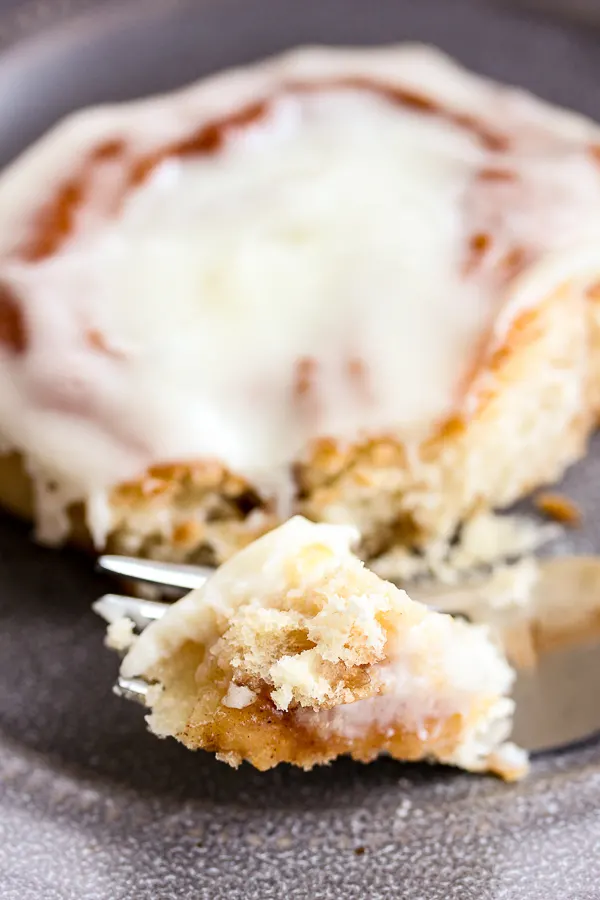 Prep Time
2 hours
30 minutes
Ingredients
1/ 2 cup warm water
1 tsp sugar
5 tsp yeast (2 packages)
1 1/2 cups warm water
3/4 cup sugar
1/2 cup oil
2 tsp salt
2 eggs
6 cups flour, plus 1/2 cup
1/4 cup butter (1/2 stick), melted
1 cup brown sugar
1 tbsp cinnamon
8 oz cream cheese, softened
2 cups powdered sugar
4-6 tbsp milk
Instructions
Mix 1/2 cup warm water, 1 tsp sugar and yeast together in a glass measuring cup and set aside to rise.
Mix remaining water, sugar, oil, salt and eggs together.
Add 3 cups of flour and combine with a mixer until smooth.
Add yeast when it's risen to the top of the cup. ( the yeast gets really bubbly and expands while it sits)
Add 1 more cup of flour still using mixer.
Add last 2 cups of flour and mix with a spoon or the dough hook of your mixer, do not over mix.
Put 1/2 cup of flour on a board and turn dough out onto it.
Knead the dough until flour is worked in. If it's still really sticky, add a little more flour at a time until it's just slightly sticky.
Drizzle some oil in a bowl, then add the dough and coat with the oil.
Cover dough with a towel and let rise until it doubles, about 1 hour. To rise, heat oven to 200 degrees and turn off, then put dough in.
Once dough is risen, turn out onto a lightly floured counter and punch down (flatten and fold over).
Press into a rectangle and roll into a larger rectangle, about 24 inches long.
Brush dough with just enough melted butter to coat.
Combine brown sugar and cinnamon, then sprinkle mixture over the dough.
Carefully roll up dough, starting at the long end, farthest away from you. Roll up tightly, rolling towards you.
Cut any uneven edges off the end of the roll. Then slice dough into 24 pieces (a serrated knife works great for this), each about 1 inch thick.
Divide rolls between 2 – 9×13 pans that have been brushed with melted butter.
Cover pans with a towel and let rise for 1 hour.
Preheat oven to 350.
Bake rolls for 30-35 minutes until golden brown.
While rolls are baking, prepare glaze.
Whisk together softened cream cheese and powdered sugar. Then whisk in 3 tbsp milk at once.
Whisk in additional milk, one tbsp at a time, until glaze is smooth and thin enough to pour.
Spread glaze over warm rolls.
Nutrition Information:
Yield:
24
Serving Size:
1
Amount Per Serving:
Calories:

207
Total Fat:

11g
Saturated Fat:

4g
Trans Fat:

0g
Unsaturated Fat:

6g
Cholesterol:

31mg
Sodium:

257mg
Carbohydrates:

27g
Fiber:

0g
Sugar:

23g
Protein:

2g
ENJOY!
Shared at these great blogs: