Sharing is caring!
Chocolate, caramel, crunch….yep…..all of that in one little cookie bar. Add to that a little salty and you have one pretty amazing bar! Are you wondering what makes these fabulous babies crunchy and salty? It's pretzels and it makes these bars perfect.
I am making these bars to serve at Alex's graduation open house on Saturday along with Lemon Bars and cake. I'm pretty certain that there won't be any left at the end of the party….they're that good! The good thing is that these bars are a snap to make, so I can whip up a batch any time I get a craving for something chocolaty, caramely, crunchy and a little salty.
Chocolate Caramel Crunch Cookie Bars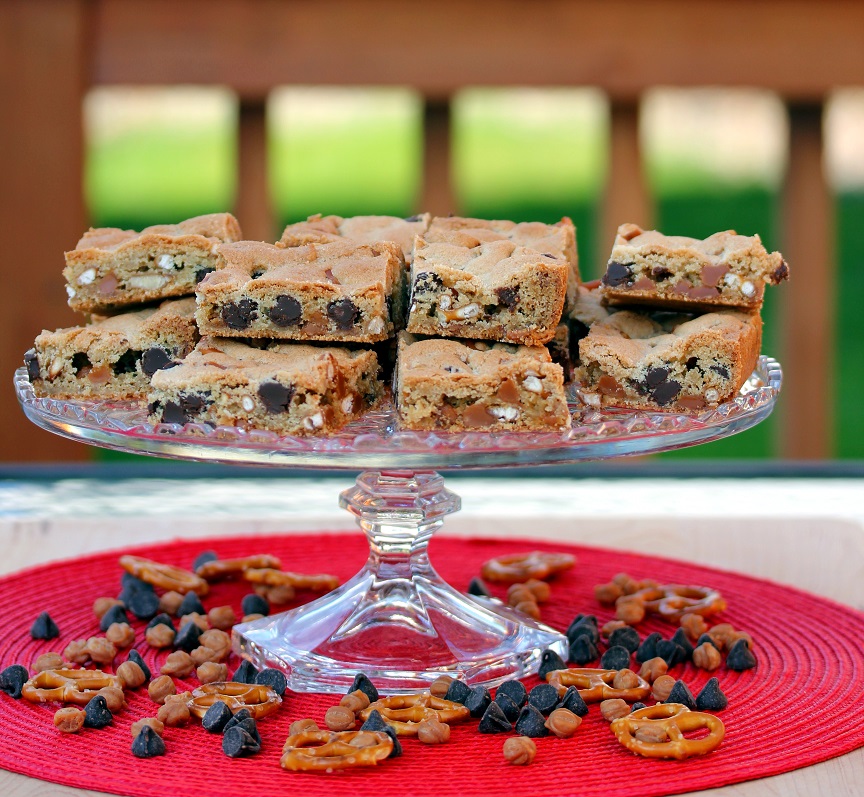 1 2/3 cup flour
3/4 tsp baking powder
1/2 tsp baking soda
1/2 tsp salt
1 1/2 sticks butter
3/4 cup brown sugar
1/3 cup sugar
1 egg
1 tsp vanilla
1 cup semi-sweet chocolate chips
1 cup caramel bits
3/4 cup pretzels, lightly crushed
Preheat oven to 375 degrees. Grease a 9×13 baking dish.
Combine flour, baking powder, baking soda and salt in a bowl, set aside.
Cream together butter and sugars until fluffy.
Add egg and vanilla and beat until well incorporated.
Mix in flour mixture, a little at a time until well incorporated. Dough will be very stiff.
Mix in chocolate chips, caramel bits and pretzels until evenly distributed.
Press dough into prepared baking dish, making sure it is an even thickness.
Bake in preheated oven for 15 to 18 minutes, until golden brown.
Cool for at least 15 minutes before slicing.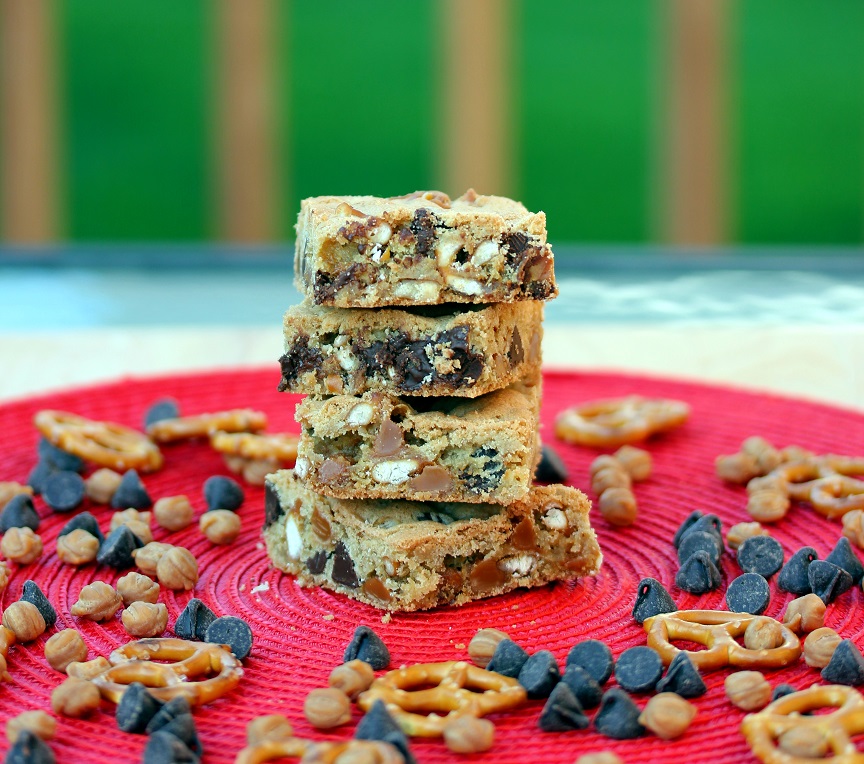 ENJOY!
Shared at these great blogs: