I love having leftover turkey, I always make an extra large turkey on Thanksgiving to insure that I have a good amount of leftovers. Leftover turkey is delicious on sandwiches, warmed up with leftover gravy drizzled over the top or just all on it's own. But….I also love to turn that leftover turkey into a totally different dish that doesn't seem like leftovers at all.
That's exactly what this soup is. It's so delicious and full of flavor, no one would ever know that it was made with leftovers. In fact, if you have guests staying with you over Thanksgiving weekend, this would be a perfect meal to serve either for lunch or for a simple dinner. Just pair it with a salad and some crusty bread and you'll have a complete meal that your guests will love.
I should also mention that if you don't happen to have any leftover turkey, this would be equally delicious with shredded chicken ( a rotisserie chicken would be great for this).
Creamy Turkey Mushroom Wild Rice Soup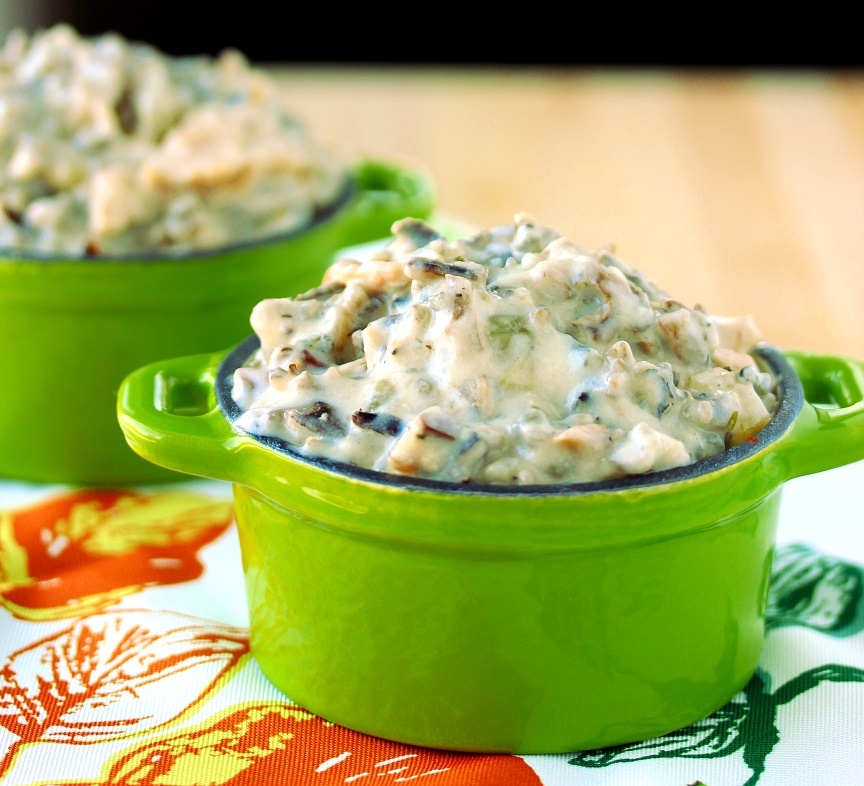 1 (1 0z) pkg dried mushrooms ( I used Trader Joe's mixed wild mushroom medley)
2 1/2 cups boiling water
1 tbsp olive oil
1 tbsp butter
2 stalk celery sliced
1 onion, chopped
8 oz fresh cremini mushrooms, chopped into small pieces
3 cloves garlic
1 3/4 tsp salt
1 1/2 tsp pepper
1 tbsp Herbes d' Provence
4 cups chicken stock
2 cups half and half
1/2 cup flour
pinch of grated nutmeg
1 (8 oz) pkg wild rice, prepared according to package directions
2 cups cooked, shredded turkey (or chicken)
Place dried mushrooms in a bowl and pour the boiling water over them. Let soak for about 15 minutes, until mushrooms are re-hydrated. Chop mushrooms into small pieces and set aside. Reserve liquid.
Heat olive oil and butter in a large soup pot over medium heat.
Add celery, onion and mushrooms to pot. Sprinkle with Herbes d' Provence, 1 tsp salt and 1 tsp pepper. Saute for about 5 minutes until onions are translucent.
Add garlic and re-hydrated mushrooms to pot. Saute for an additional minute.
Stir in reserved mushroom liquid and chicken stock. Bring to a boil.
Whisk flour and half and half together, until smooth.
Stir half and half mixture into pot once stock has come to a boil.
Add nutmeg, wild rice and turkey to the soup.
Bring to a bubble and cook until soup has thickened.
Taste for seasoning and add up to an additional 3/4 tsp salt and 1/2 tsp pepper.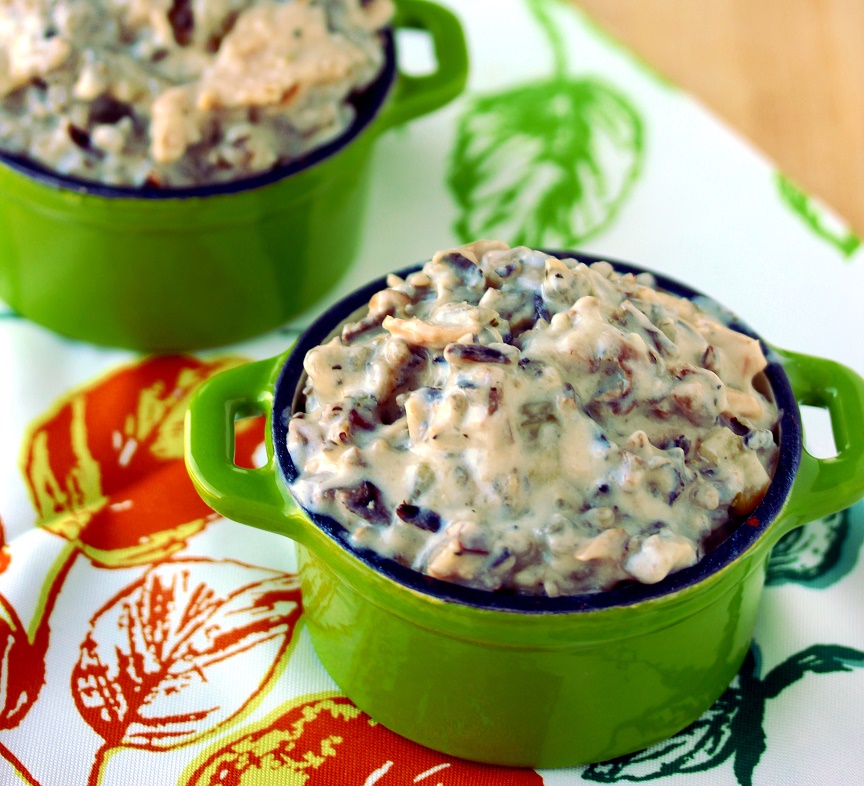 ENJOY!