Last night I had no idea what I was going to make for dinner. I haven't done any real grocery shopping since getting back from vacation, so my fridge and pantry are a little empty, therefore my options were limited. I considered take-out, but I knew that wasn't a good idea with all of the eating that went on last week, so down to the freezer I went. What I found was shredded beef and marinara sauce….hmmm…why not put the two together and serve it over some pasta (which I happened to have in the pantry)?
Yep, that's what I would do. That's why I love filling my freezer with cooked meat, sauces and stock. It allows me to make a homemade dinner with very little effort. This meal came together SO quickly. While the pasta cooked, I heated up the beef and marinara sauce and then tossed it all together. Ridiculously simple, right? Adding the shredded beef to the marinara sauce made it very rich and flavorful, it was delicious.
I make the beef in the crock pot and it's so good. I love having it on hand in the freezer. Click here to see how I make it. You could use a jar of marinara sauce for this, but I like to make my own. I always try and make a big batch of it so that I always have some on hand. It's very easy to make, click here for my recipe.
Braised Beef and Marinara Pasta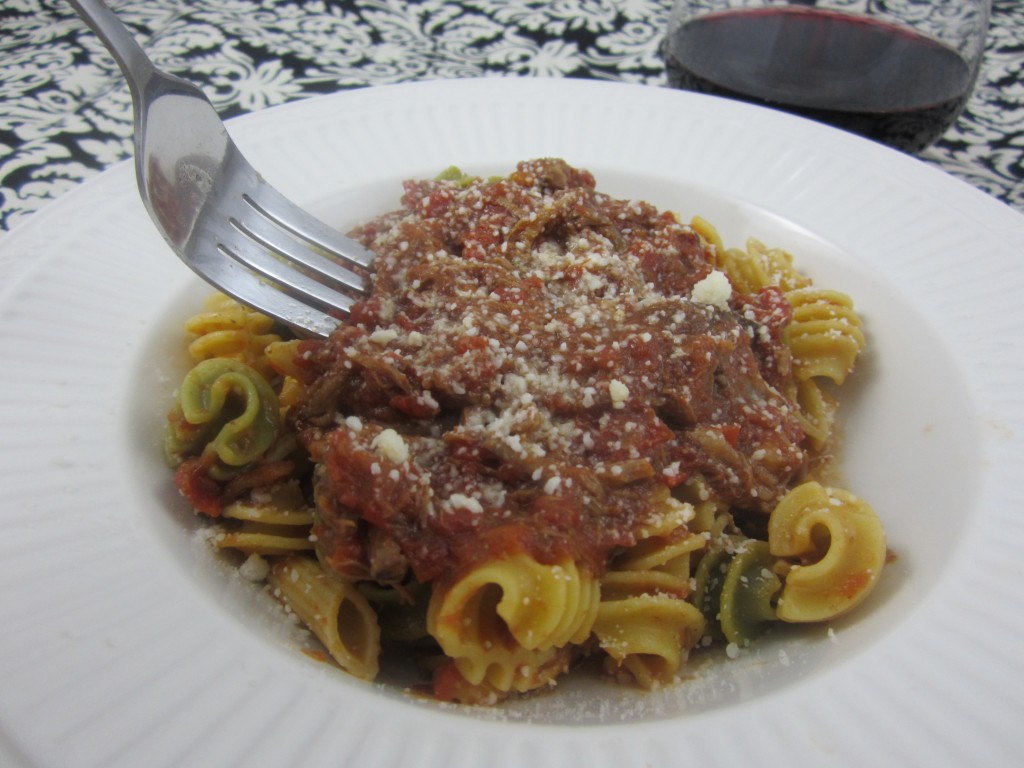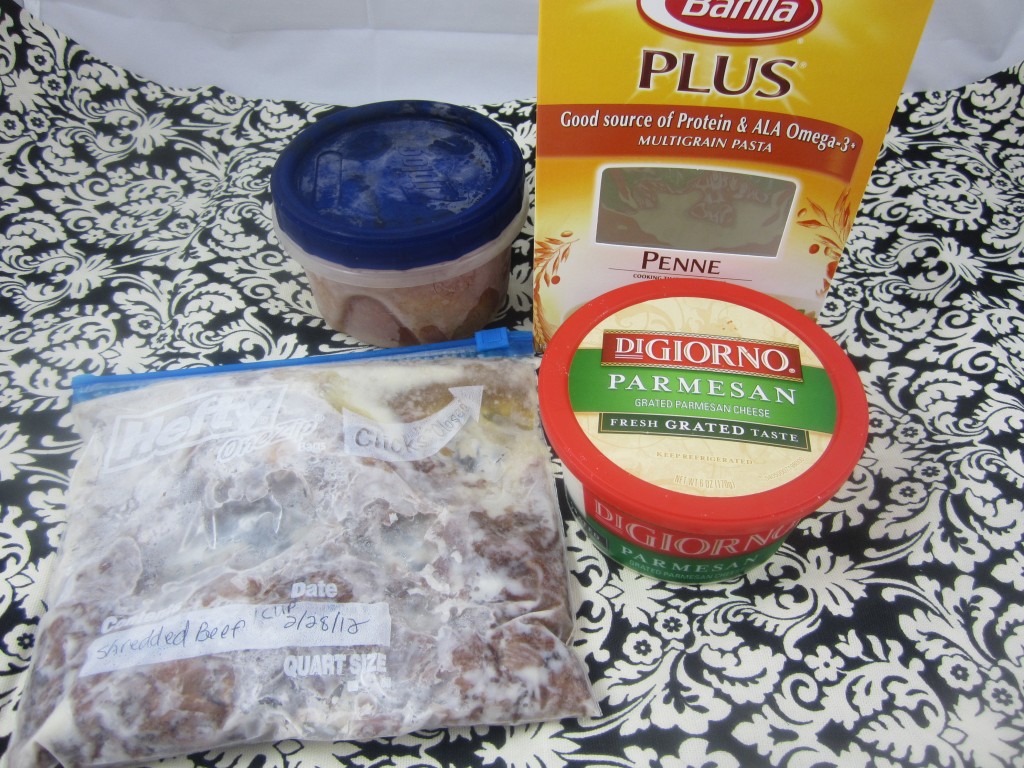 While pasta is cooking, combine marinara sauce and shredded beef. Heat in the microwave or on the stovetop.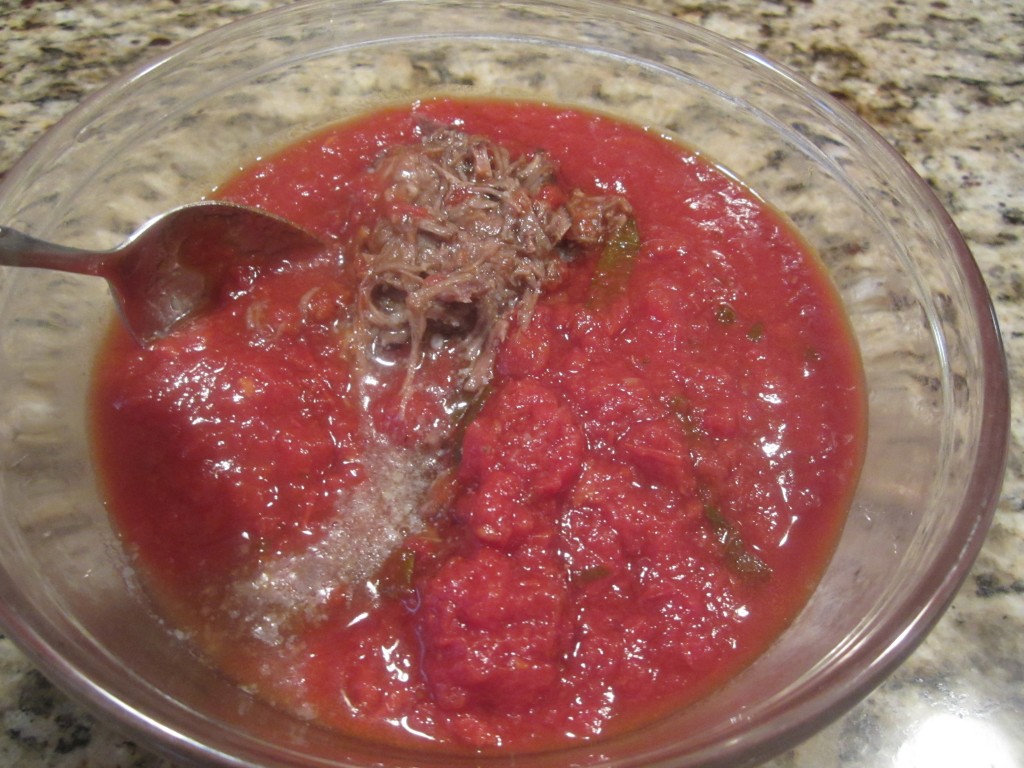 Toss pasta with beef and sauce mixture. Top with parmesan cheese. That's it!
This should be enough for 3-4 people.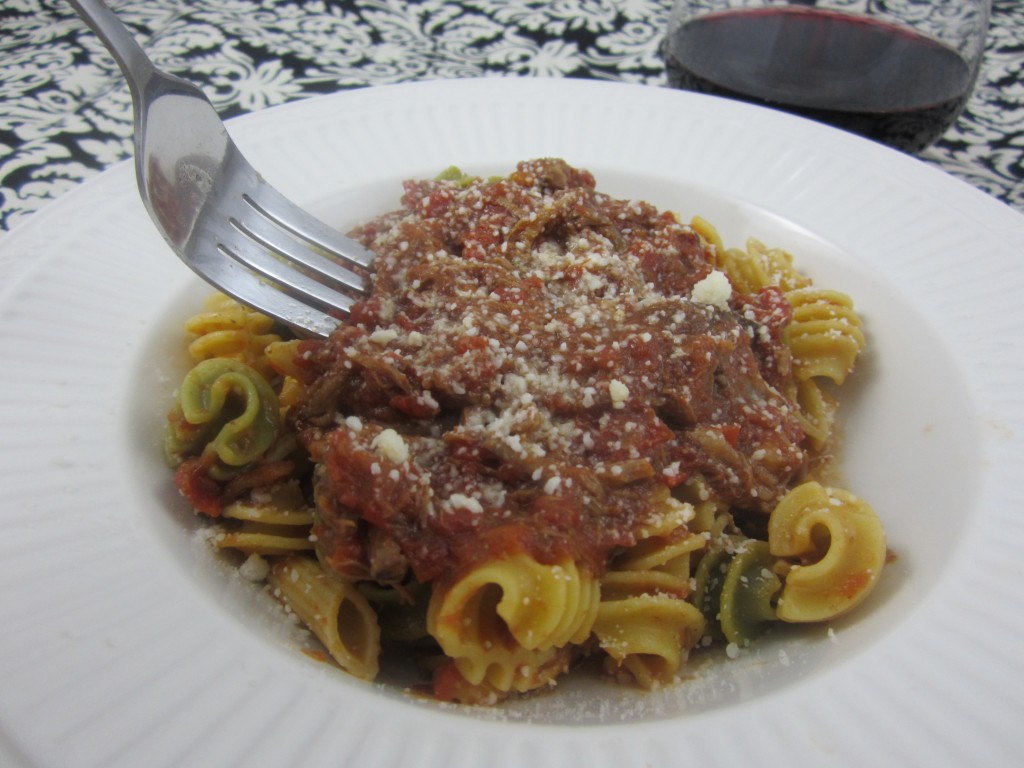 ENJOY!
Shared at Recipes for My Boys on 3/23/12.
Shared at Six Sisters Stuff on 3/23/12.
Shared atEveryday Mom's Meals on 3/25/12.
Shared atAddicted to Recipes on 3/25/12.
Shared at 4 Little Fergusons on 3/30/12.
Shared at Miz Helen's Country Cottage on 4/05/12.